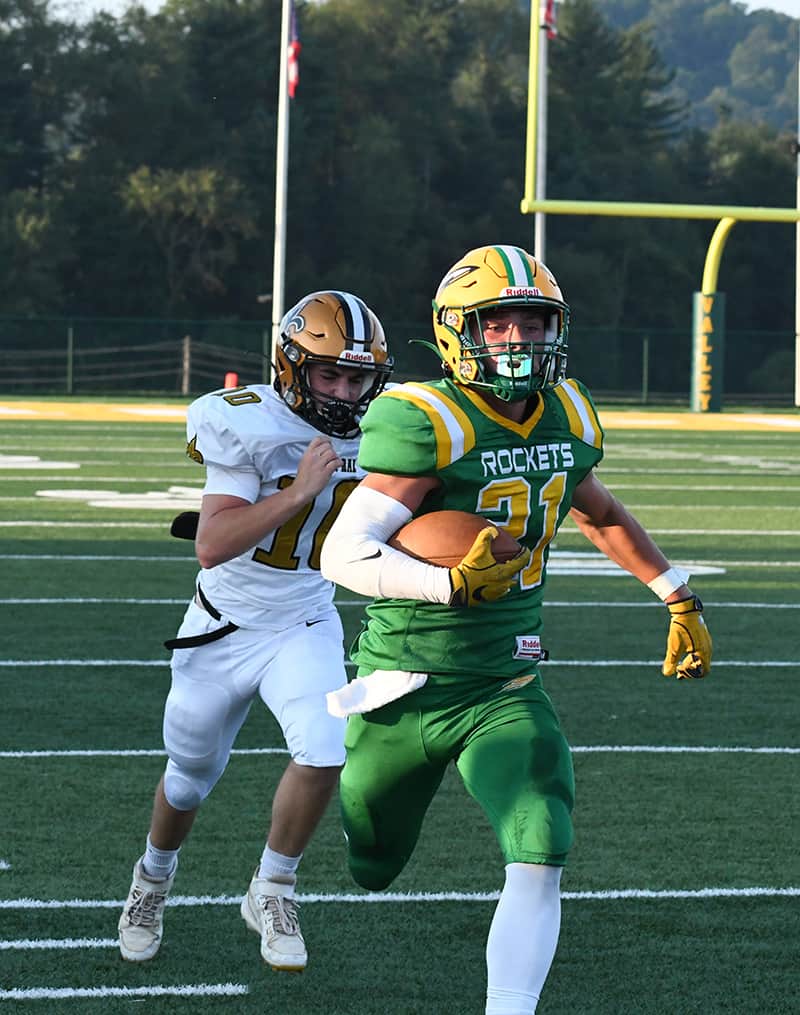 By Carol McIntire
Editor
Conotton Valley graduated a ton of up-front talent from the 2022 football team.
With only three seniors on the team, the question for new head Coach Derek O'Hara heading into the 2023 season was how well the offensive and defensive lines would perform.
His young lineman answered that question and put an exclamation mark on the response with a 48-0 win over Tuscarawas Central Catholic (TCC) in the Saturday night home opener at Leesville.
"We lost a lot up front and that was a big question mark," O'Hara said following the game. "We didn't know how the young guys were going to respond. I thought they did an excellent job. We know it's going to be a learning curve each week, but they performed well tonight."
The Rockets scored on the first six possessions and held a 41-0 lead a halftime.
Junior quarterback Zach Putnam found sophomore Kamden Wright on a 54-yard catch and run for the first touchdown of the game at the 8:28 mark of the opening quarter. The pair teamed up for a nine-yard score on the next possession, set up by a fumble recovery by Putnam. Junior Brooks Bower added the extra point for a 13-0 lead.
Just over a minute later, Putnam connected with Bower for a 59-yard touchdown and a 19-0 lead.
The second quarter began where the first left off. Senior Noah Smith rushed for a five-yard score with just under eight minutes left in the first half and Putnam connected with Wright for the two-point conversion.
Wright and Putnam teamed up for touchdowns of 23 and 33 yards later in the period. Smith added the two-point conversion on the second score with 57 seconds remaining in the half.
The hosts took a 41-0 lead into the locker room.
Working with a continuous clock in the second half the Rockets put together a drive that took nearly the entire third period. Smith capped the drive off with an eight-yard run. Bower kicked the extra point to end the scoring.
Putnam threw for 215 yards on a 10-for 11 passing performance. Wright caught six passes for 135 yards and Smith picked up 124 yards on the ground on 16 carries as the Rockets totals 372 yards of offense. TCC managed 81 total yards, 93 in the air and -12 on the ground.
Defensively, Smith was credited with eight tackles (four assists) and one sack. Bowers had two interceptions.
"We just want to get better and be 1-0 each week," the coach said.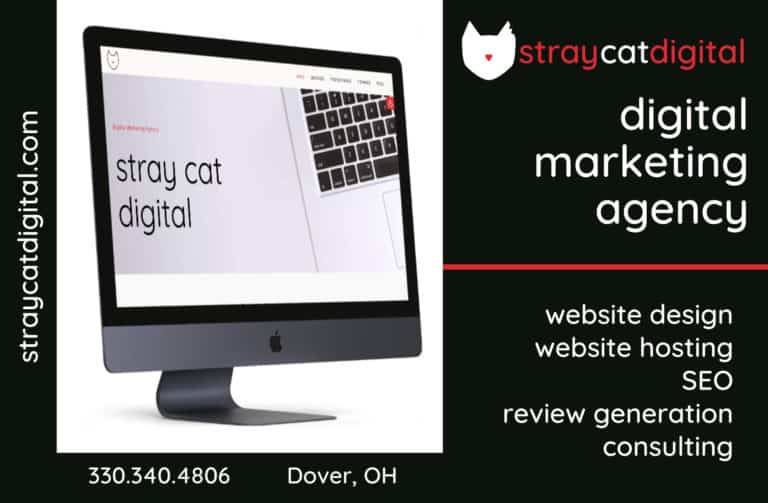 Sign up for our Newsletter
Interested in a monthl roundup of stories? Enter your email to be added to our mailing list.