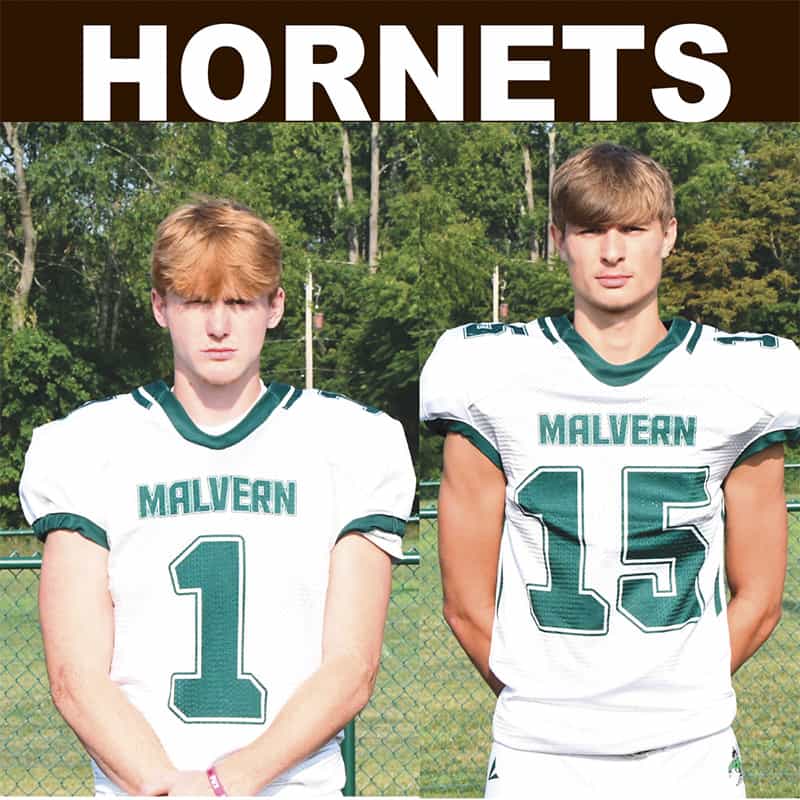 CCM Staff Report
Dylan Phillips caught two touchdown passes and threw another to lead the Malvern Hornets to a 35-20 victory over Southern Local in the first round of the football playoffs Friday at home.
Malvern will face Norwalk St. Paul at home Friday Nov. 3 at 7 p.m. St. Paul, a 13 seed, upset four seed Toronto 56-20.
Jared Witherow found receiver Rodney Smith open for a 14-yard pass at the 8:19 mark of the first quarter to give Malvern the early 7-0 (Runyan kick) lead. Southern responded with a 16 play, 65-yard drive that took almost 10 minutes off the clock. The Malvern defense stood strong, forcing a turnover on downs by Southern on a fourth-and-goal play from the 2-yard line.
On the next series, Witherow found an opening in the defensive line and scampered 48 yards for the Hornets' second touchdown, giving them a lead of 14-0 (Runyan kick) with 8:19 in the half.
Southern Local scored on a 17-yard touchdown pass from Tim Potts to Markell Smith just before half to cut Malvern's lead in half at 14-7 (Alonso kick).
A Malvern fumble would lead to Southern tying the game at 14-14 (Alonso kick) on a 4-yard touchdown run by Ryan Exile in the third period. The Hornets regained the lead with a 55-yard pass from Witherow to Phillips with 2:38 left in the third period for a and a 21-14 lead (Runyon kick).
Malvern added two more touchdowns, including a 39-yard touchdown pass by Phillips to Smith and a six-yard pass from Witherow to Phillips. Southern added a late touchdown to make the final 35-20 (kick blocked).
There was a lot of yellow on the field as there would be a combined 34 penalties for 295 yards. Malvern was flagged eight times for 80 yards while Southern would be guilty of 14 infractions for 112 yards.
"I was happy with the way our kids handled themselves in the fourth quarter. It got pretty chippy, but they never retaliated", Coach Matt Chiurco said about the flags.
Malvern led in total yards 325 -262. The Hornets had 242 yards through the air (10-12) and 83 yards on 16 carries on the ground. Witherow was nine of 11 for 203 yards and three touchdowns. Phillips completed his lone pass for 39 yards and caught five passes for 124 yards. Smith caught four passes for 110 yards and two touchdowns. Witherow led Malvern in rushing with 55 yards on six carries.
Potts completed six of seven passes for 76 yards and one touchdown. Markell Smith caught four of those passes for 52 yards and a touchdown. Southern rushed 44 times for 186 yards, led by Ryan Exile with 15 carries for 76 yards and a touchdown.
Defensively, Malvern was led by Kyle Bossert with 11 tackles, two for loss. Teammates Charles Motz and Dante Passio each added nine tackles.
Chiurco was proud of his seniors after the game. "I really thought collectively our seniors played really well. If you're going to win in the playoffs, you need your veterans to play well. The good thing is that we get to play another week and what's even better is we get to play Norwalk St. Paul at home."
It will be the first time the two schools have faced one another.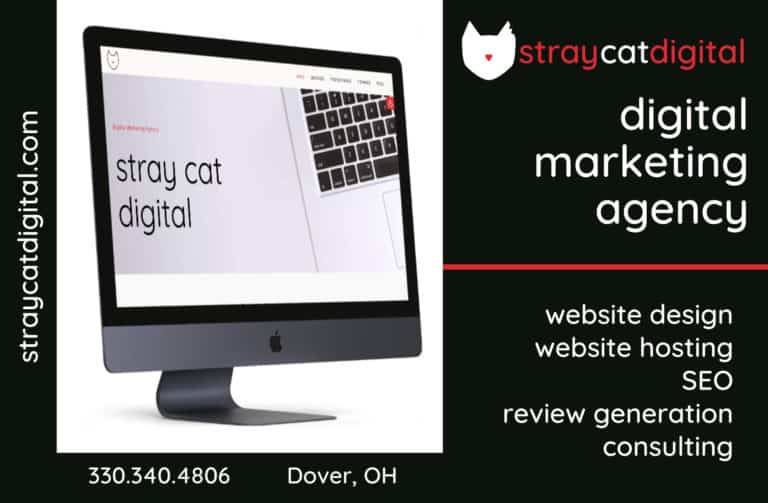 Sign up for our Newsletter
Interested in a monthl roundup of stories? Enter your email to be added to our mailing list.