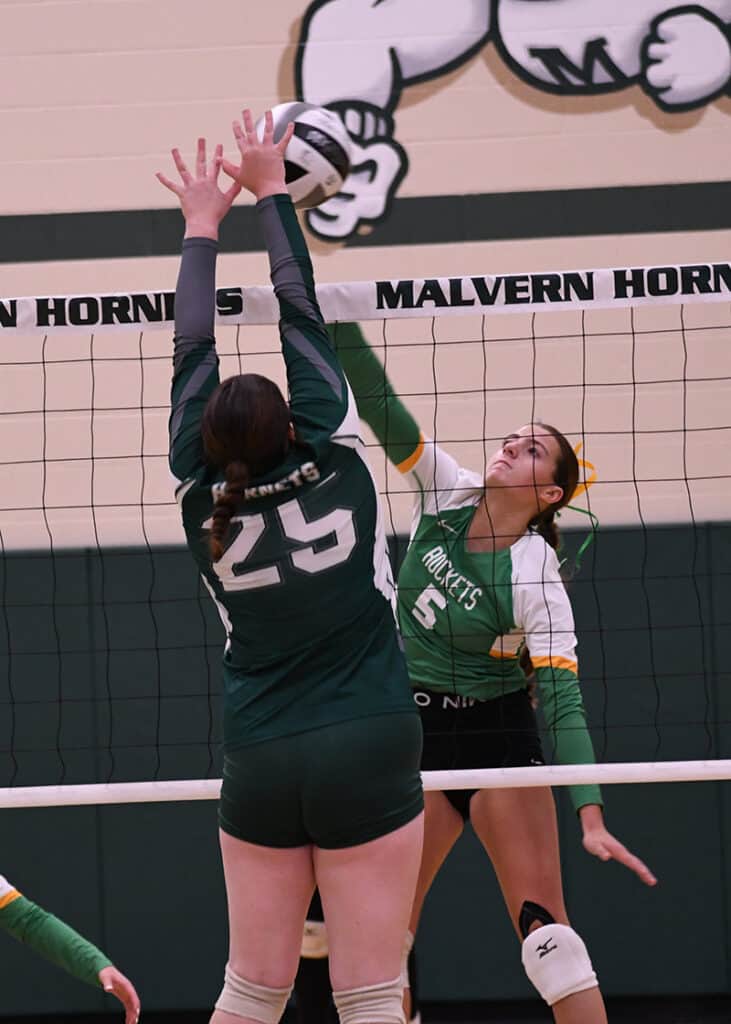 Malvern swept a young Conotton Valley team in three sets in girls volleyball action Sept. 19, but the outcome didn't match the intensity on the court.
Playing in the Malvern gym, the two teams traded points the first two sets with neither team gaining more than a couple point advantage the entire game. The Hornets came out strong in the third set, taking a 4-1 lead and never relinquished the lead to earn the win 26-24, 25-20, 25-20.
Kenna Ball and Olivia Brothers provided the serving fire power for the winners. Ball served 12 points and five aces as Brothers added 10 points and four aces.
Audrey Sikorsky and Whitney Smith led the charge at the net with 12 and eight kills respectively.
Brothers and Abby Moody lifted the team with 17 and 14 assists and the Sikorsky sisters, Zoe and Audrey, provided the top defensive efforts. Zoe was credited with 18 digs and 25 receptions while Audrey tallied five blocks and seven digs.
The Rockets, who have only one senior on the roster, were led by sophomore Maddie Kelley with 10 kills and 14 digs. Freshman Ava Williams added eight kills, 14 digs and two blocks while junior Mylie Galigher tallied six kills and 14 digs. Delilah Williams, a sophomore, was credited with 27 assists, five kills and nine digs.
The Hornets improved to 5-8 overall and 3-3 in Inter Valley Conference play.
Malvern won the junior varsity contest 25-16, 25-18.
Tuscarawas Central Catholic
The Hornets suffered an Inter Valley Conference loss at Tusky Valley Sept. 21 by scores of 26-28, 20-25, 19-25.
Ball served nine points and two aces. Audrey Sikorsky had nine kills, 21 digs and 30 receptions and Brothers tallied nine assists.
Malvern won the junior varsity contest 25-8, 22-25, 25-19.
East Canton
The Hornets picked up a 25-14, 25-16, 25-14 win over East Canton Sept. 14.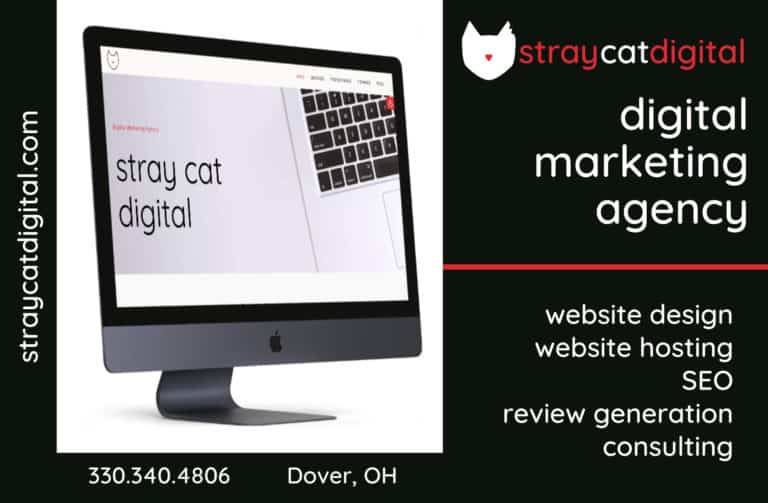 Sign up for our Newsletter
Interested in a monthl roundup of stories? Enter your email to be added to our mailing list.