The sounds associated with hot summer days will be replaced by the contact of shoulder pads as Coach Jim Tsilimos and his Carrollton Warrior football team take to the field this Friday for the season opener.
Excitement is in the air for this team as they come off a 7-4 overall record in 2022 and 3-2 in the Eastern Buckeye Conference (EBC) and a third straight trip to the state playoffs. The Warriors will be dressing 10 seniors, 24 juniors and 13 sophomores.
"We have three team goals, Coach Tsilimos said, "A winning season, winning the EBC and making the play-offs and continue winning there," he said.
But it won't be easy as Tsilimos will have to replace future CHS Athletic HOF running back Chase Oehlstrom who shattered the school record for yards gained. Oelhstrom was 1st team EBC and District and was named to 2nd team All Ohio.
Also lost last year were Zach Perorazio (WR-QB/SS ) and Ben Zinda (OG/LB) both 1st team EBC along with Brock Smith (FB/OSLB), Nate Baker (WR/C) and Chance Riggenbach (OT/DT) all 2nd team EBC. Lettermen Ethan Benner (WR/SS) and Braxton Swearingen (OSLB) both received honorable mention in the EBC.
Offensively, Tsilimos will be counting on the big guys up front.
"The strength of our team is the depth and experience of the line units on both sides of the ball," the veteran coach noted.
The boys who will see the action at the center of the line are senior Aiden Shaw, juniors Richard Johnson and Dalton Naylor as well as sophomore Darrion DePalmo. At guards will be juniors Angelo Wilson, Matt Wayt, Richard Johnson and senior Preston Jackson. Tackles will be senior Ty Pridemore, juniors Landyn Jackson, Mason Warrington and Josh Rhiel as well as sophomore Tucker Burgett.
Leading the offense at quarterback will be junior Jake Whitmore backed up by sophomore Hunter Allison. Tailback will be by committee with senior Ryan Kiko, juniors Levi Crider and Dalton Sweeney plus sophomore Hayden Thomas carrying the load. At fullback is seniors Owen Spilker and Nick Lawrence. Juniors Dillon Naylor and Gabe Moore round out the backfield.
The pass catchers at wide receiver include seniors Josh Carman, Alessio Mema and Quentin Rosenberger, juniors Braylen Murphy, Garrett Broadwater and Ryder Varansky, sophomores Tanner Johnston, Braydon Baughman and Jonathan Grubbs. Tight ends are led by seniors Gunnar Burgett and Nick Lawrence with juniors Landon James, Micah Moore and Alex Carlisle.
"Defensively, the front seven returns plenty of depth and playing experience. The secondary is where we will have to rebuild. It's not a total rebuild but lack of Friday night playing time", according to Coach Tsilimos.
The defensive front line will be anchored by seniors Ty Pridemore, Carter Matoszskia, Preston Jackson and Nick Lawrence with help from juniors Matt Wayt and Angelo Wilson.
Inside linebackers are juniors Dillon Naylor, Levi Crider, Richard Johnson, Gabe Moore and senior Nick Lawrence. Outside linebackers are senior Gunnar Burgett, juniors Landon James, Micah Moore, Dalton Naylor and Raiden Robinson. Rounding out the outside linebackers lineup are sophomores Logan Lawrence and Darrion DePalmo.
Defensive corners include senior Alesio Mema and juniors Braylen Murphy, Layne Hamilton, Dalton Sweeney, Ryder Varansky and sophomore Hayden Thomas. At safety will be seniors Josh Carman, Ryan Kiko, junior Garrett Broadwater, Dalton Sweeney, Brock Oberlin and sophomore Hayden Thomas.
Quentin Rosenberger will be responsible for punting and kickoffs.
Coach Tsilimos sees a tough, competitive EBC this season.
"West Branch is the returning champion until someone beats them. Alliance has the quarterback talent (signed with Northwestern). Salem will surprise and be a contender. Marlington has a new coach and will improve on last year's 1-9. Minerva will make strides and win some games," he predicted.
"Football is a marathon, so we need to stay healthy," Tsilimos stated. "If possible, my goal is playing 15-16 players on both sides of the ball."
The Warriors open the season Friday at Community Field against Manchester, a team they defeated last season.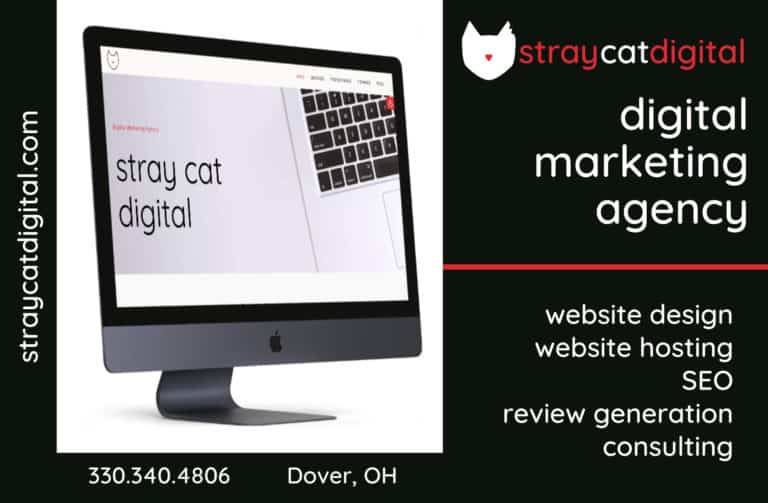 Sign up for our Newsletter
Interested in a monthl roundup of stories? Enter your email to be added to our mailing list.