By Carol McIntire
Editor
Carrollton's boys and girls bowling teams experienced a whirlwind of accomplishments last week, capped off with berths in the state bowling tournament.
The teams kicked off the week by winning a make-up match at Carroll Lanes with Minerva that gave both teams outright Eastern Buckeye Conference and Stark County Bowling League American Conference championships.
On Thursday, the teams traveled to Coshocton to compete in the Division II district tournament at Legacy Lanes and again topped the Lions to qualify for the state tournament this Friday and Saturday at Wayne Webb Columbus Bowl.
Minerva's boys and girls teams finished second behind Carrollton. The Lion girls team will also advance to the state tournament, but the boys team will not as, on the boys side, only one team advanced along with one individual not on the qualifying team. Two girls teams qualified.
Conotton Valley placed fourth in the boys division and third in the girls competition.
DISTRICT BOYS
The state berth came down to the final two Baker games between the Warriors and Lions.
Carrollton held an 89 pin lead after four Baker games. Minerva shot a 255 to Carrollton's 168 in the fifth game to pull within two pins with one Baker game to go.
"It was nip and tuck, but were able to win 188-174 to secure our first district title," said Carrollton Coach Dave Davis.
The Warriors came away with a 16-pin win, 3,777 -2,761.
Junior Brant George led the winners with a 547 series (146, 185, 216) followed by senior Ryan Worth with a 545, freshman Bryce Taylor (538), senior Ian Pallaye (519) and Kobe Green (513).
"Our boys individually all had solid games with no great scores," Davis noted. East Liverpool's Nathan Kelly won the district title with a 670.
Minerva senior Ahdyn Lautzenheiser led the Lions with a 555, followed by senior Cameron Mayle (522), junior Isaiah Frazier (516), senior Lloyd Grate (369, two games), junior Michael May (337, two games), Nick Wisenbarger (150, one game) and Isaac Wisenbarger (143, one game).
Conotton Valley placed fourth with a 3,618. Bobby Brennan led the Rockets with a 584.
"I am so excited for this team to get to represent CHS at the state tournament!" Davis said, noting the team last appeared at the state tournament in 2018. " We've been on a nice roll at the end of the season…winning the EBC, Stark County, sectional and now district titles!"
Last year the Warriors placed second and were the first team out, and are quite aware of how the Lions felt following the tournament.
"Minerva has a great program and great kids. It's a shame we only get one boys team out of our district to go to state. Minerva is certainly deserving of a spot in the tournament. For the difficult shot that we had, I'm proud of the boys for staying consistent and fighting for every pin," stated Davis.
DISTRICT GIRLS
Carrollton tallied a 3,755 score to win the tournament with Minerva placing second with a 3,351 score. Conotton Valley was third (3,246) just missing a qualifying spot.
Senior Tara Oberlin led Carrollton with a 618 and earned the individual district championship. Minerva freshman Jadynn Thompson finished in the runner-up spot with a 615.
Sandy Valley's Raven Cordia was third (557) to earn an individual spot at the state tournament. Daphne Stuber was the top Rocket bowler (482).
Carrollton senior Kellyn Harsh (356), junior Joline Greaves (339,) and freshman Aubrey Taylor (318) all bowled two games while sophomore Zoey Elliott (208), sophomore Mackenzie Rummell (174), and junior Madi Bittaker (153) bowled single games.
For Minerva, junior Lydia Sanor bowled a 473 series, followed by sophomore Shelby Worrell with a 432. Freshman Anna Leach (312) and junior Calee Lukowski (283) both bowled two games.
"We are so proud of these girls," said Carrollton Coach Wendy Russell. To qualify No. 1 at districts as a team and have the individual district champion is amazing! The girls bowled very well, having the top highest girls game also. It's also very cool to have the Minerva girls team heading to state and have two teams representing the EBC."
EBC CHAMPIONSHIP 
Both Carrollton teams defeated Minerva Lion teams during a make-up match Feb. 21 at Carroll Lanes to win EBC titles.
The Carrollton boys won 2,668-2,588 to win the title and improve to 14-4 overall and 7-1 in EBC action and 9-1 in Stark County Conference. Their only loss came to the Lions at Minerva bowl earlier in the season.
Green led Carrollton with a 427 series (191, 236) while George rolled a 396 (205, 191) and Pallaye recorded a 391 (159, 232).
Lautzenheizer paced Minerva with a 418 (230, 188).
The girls posted a decisive 2,544-1,909 win over the Lions and improved to 16-2 overall, 8-0 in the EBC and 10-0 in the Stark County Conference to win the EBC championship.
Aubrey Taylor paced Carrollton with a 408 (182, 226) and Oberlin added a 396 (196, 200) for the winners.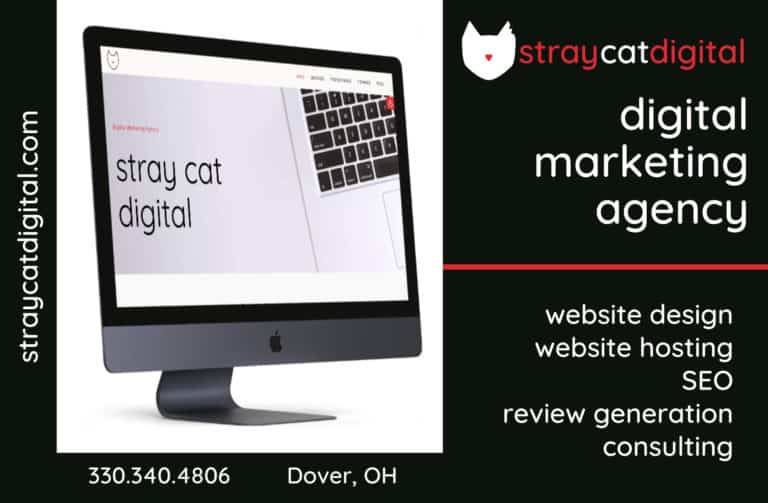 Sign up for our Newsletter
Interested in a monthl roundup of stories? Enter your email to be added to our mailing list.