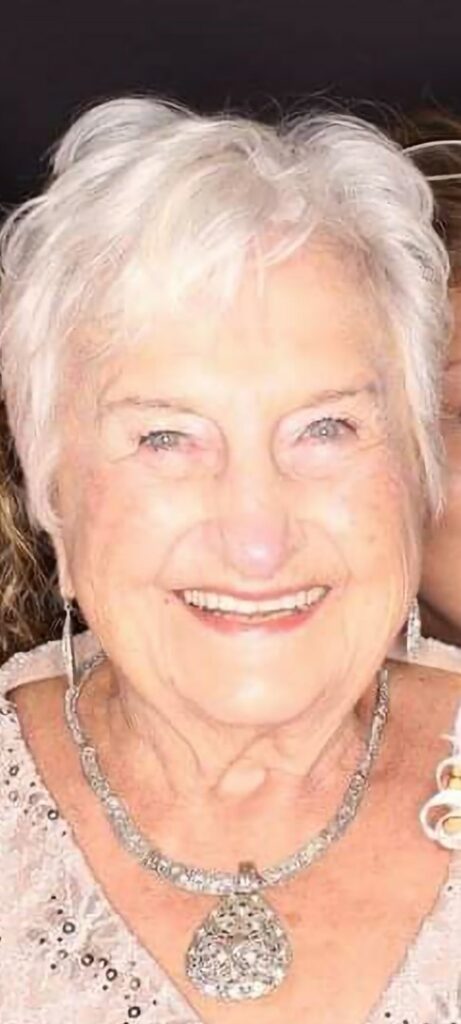 Margaret M. Buxton, 93, of Bergholz, passed away on Wednesday, Oct. 11, 2023, at Valley Hospice in Steubenville, Ohio.
Born on March 23, 1930, in Bergholz, Ohio, she was the daughter of the late Michael and Anna (Horvance) Hudak, and sibling to twelve others, eight sisters and four brothers.
A blessed lady that loved her family and friends! Simply a remarkable person to all that knew her, she would love you more!
God: Thank you for Margaret Marie Hudak Buxton, she would say, love you all, we will be together again and create a new gathering in heaven and a new beloved home!
A beautiful mother, a beautiful Lady! So much could be said of Margaret's life and love.
Margarets favorite prayer "Lord shape my life as only you can guiding each day your loving plan take what you need and give what you will, my life is yours to use and to fill."
Margaret is survived by her eleven children, Patricia A (Rick) Glover, Deborah K (Herb) Dallison, James T (Noelia) Buxton, Loretta S (Tim) Sutton, Christina J (Kevin) Bendle, Jeffery A (Nancy) Buxton, Gregory S Buxton, Marcella E (Michael) Warrington, Timothy L (Linda) Buxton, Dale F (Trudy) Buxton, and Frances M (John) Ashley; twenty-one grandchildren; and thirty-five great grandchildren.
Along with her parents, she was preceded in death by her husband, Francis "Dutch" Buxton, who was lost in an accident in 1970. They now will rest together overlooking the Wooden Hills, Family Farm's beautiful 4 Seasons and the love of life.
Funeral services will be held on Wednesday, Oct. 18, at 11 a.m. at Dodds Funeral Home in Amsterdam. Burial will follow in Bergholz Cemetery. Visitation will be held on Tuesday, Oct. 17, 5 –8 p.m. and Wednesday, from 10 a.m. until the time of services. A luncheon will be held at 2 p.m. following the services at the Bergholz Fire Hall to celebrate Margaret's memory. All family and friends are welcome.
Sign up for our Newsletter
Interested in a monthl roundup of stories? Enter your email to be added to our mailing list.