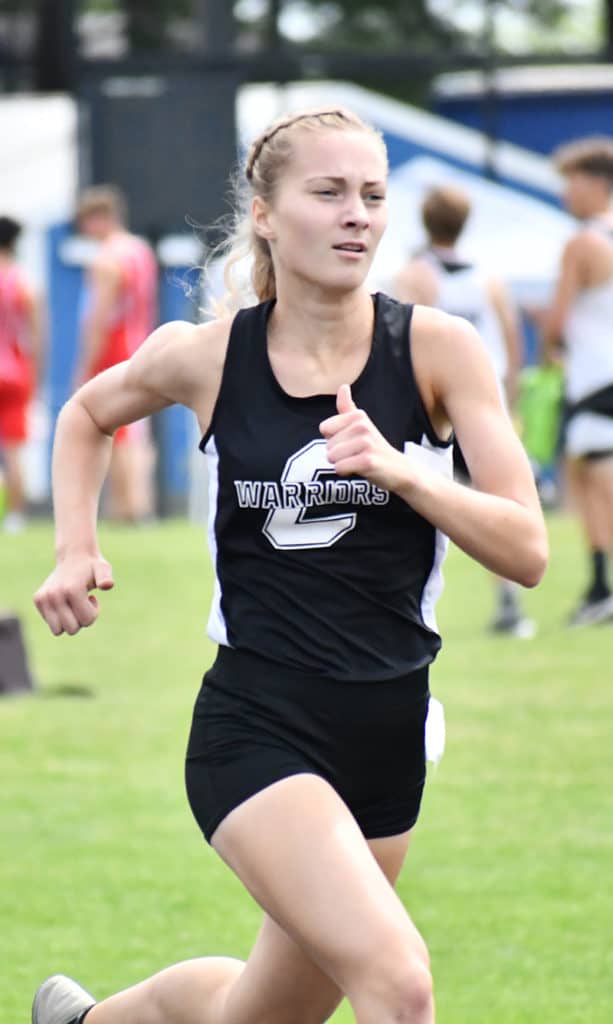 Compete Thursday, Saturday at Chillicothe for state meet slots
By Carol McIntire
Editor
Carrollton and Minerva qualified athletes to this week's Division II regional track meet at Chillicothe.
Carrollton qualified two girls relay teams and three individuals and the boys team qualified two relay teams and one individual during the Division II district meet last week at West Holmes High School.
Minerva, which also participated in the district event at West Holmes, qualified one girls relay team and five individuals while the boys will send two relay teams and two individuals.
The top four finishers in each event advanced to regionals from the field of 13 teams.
Carrollton qualifiers
The Lady Warriors 4×800 relay team of junior Josie Burgett, freshman Hillari Baker, sophomore Maddie Burgett and senior Camryn Barker placed third in a time of 10:03.43. The 4×400 relay of junior Elizabeth Potts, Baker, junior Erin King and Josie Burgett finished third with a time of 4:15.92.
Barker earned a district championship in the 3200 with a time of 12:00.90 and was the runner-up in the 1600, crossing the finish line in 5:16.36.
Senior Lucy Pridemore finished second in the discus with a distance of 108-feet, 10 inches and slipped into the fourth place qualifying spot with a toss of 33'2.5 inches, just a quarter inch ahead of Abbey Parker from Sandy Valley.
Josie Burgett placed third in the 800 with a time of 2:26.33
On the boys side, senior Talen Timberlake was the district runner-up in the 100 (11.40) and third in the 200 (23.48). He also anchors the 4×100 relay team of sophomores Brock Smith and Nathan Baker and junior Austin Colletti. They placed third with a time of 44.53.
The 4×400 relay team earned the final qualifying spot with a time of 3:40.47. Members include sophomores John Birong and Micah Barkan, senior Justin Naylor and Smith.
"We are really excited for four relays to qualify with realistic shots to make finals and punch a state berth," commented Coach Mike Aukerman. "Talen and Camryn have led us all year and will continue to do so in relays and their individual events. Camryn's district championship in the 3200 was the first of her career and is particularly satisfying to see her earn that – she works harder and invests more than anyone."
He also had praise for Pridemore, who is a first-year thrower,. "She is improving every week and really coming on at the right time."
Overall, Aukerman and the staff are excited to see what the regional meet, a three-and a half hour drive away, will bring.
"We qualified 16 kids in eleven different events and are excited to keep it rolling this week," he said.
Minerva qualifiers
Junior Abby Wheeler earned the district championship in the high jump when she cleared the bar set at 5'4". She also placed third in the long jump with a distance of 16'.5", a half-inch ahead of senior teammate Julie White, who earned the final qualifying spot with a distance of 16". White also finished third in the 300 hurdles (49.83). Sophomore Hera Hoffee (5:21.12) and junior Jenna Cassidy (5:26.16) earned third and fourth place respectively in the 1600 and senior Aubrey Dunham (2:30.21) captured the final qualifying spot in the 800.
Cassidy, Dunham, Caitlyn Hopple and Hoffee comprise the 4×800 relay team, which qualified with a fourth place finish in the 4×800 relay (10:11.96).
Junior distance runner Connor Shingleton was the runner-up in the 800 (1:59.88) and the 1600 (4:30.69) and a member of the third place 4×800 relay team (8:47.63) along with seniors Ben Brady and Jacob Wollman and sophomore Brandon Davis.
Senior Garrison Markins earned a regional spot in the 100 with a third place finish (11:50) and was a member of the fourth place 4×100 relay (44.67) along with senior Demetrius Evans, sophomore Chance Martineau and senior Deston Kropf.
Tri Valley won the girls district championship with 118 points. Minerva was third and Carrollton sixth. In the boys competition, River View won the district title with 103 points. Minerva was sixth and Carrollton tenth.
The athletes are scheduled to compete Thursday, May 27, and Saturday, May 29.
Finals for the girls high jump and discus will be held Thursday as well as the finals for both boys and girls 4×800 relay teams. Finals for all other events the local athletes will participate in are Saturday.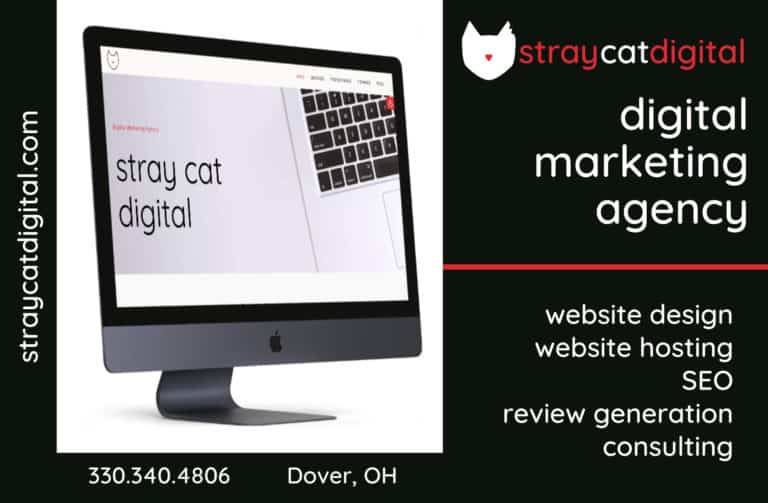 Sign up for our Newsletter
Interested in a monthl roundup of stories? Enter your email to be added to our mailing list.