Driver Available Monday thru Friday 8 a.m. to 1 p.m. and 5 p.m. – 9 p.m., also available Saturday & Sunday all day. Call 740-424-6807.
Top prices paid for clean pre-owned guns, rifles, handguns and Thompson center muzzleloaders, estate purchases also. RUNZO'S Outdoor Sports on the strip St. Rt. 62 in Beloit 330-537-2137. Check Us Out on FB.
Standing Timber & Walnut Trees. CALL Carroll County Logging 330-738-2050 or 440-897-0863 Local and 25 Years Experience!
Mattress BLOW-OUT – All sizes! Financing available Check Us Out on Facebook, Mon., Tues. Thurs. & Fri, 9 to 5:30, Closed on Wed., Sat. 9 to 2. 330-868-1099.
Believe it or Not – Holidays Coming! On sale now! ALL England Sofas – Catnapper and Ashley too! Check Us Out on Facebook, Mon., Tues. Thurs. & Fri, 9 to 5:30, Closed on Wed., Sat. 9 to 2. 330-868-1099.
BIG SALE! Recliners from $269, Lift Chairs – Power and More! Gordon's Mon., Tues. Thurs. & Fri, 9 to 5:30, Closed on Wed., Sat. 9 to 2. 330-868-1099.
EQUAL HOUSING OPPORTUNITY
All real estate ads published in The Messenger classifieds are subject to the Federal Fair Housing Act, which makes it illegal to advertise any preference, limitation or discrimination based on race, color, religion, sex, handicap, familial status or national origin intention to make any such preference, limitations or discrimination.
State laws forbid discrimination in the state, rental or advertisement of real estate based on factors in addition to those protections under federal law.
The Carroll County Messenger will not knowingly accept any advertisement for real estate which is in violation of the law. All persons are hereby informed that the dwellings advertised are available on an equal opportunity basis.
Nice 3 Bedroom – 2 bath, (newly remodeled) home sits on 1/2 acre w/garage, sunroom and laundry room. Carrollton Schools, Country setting, No indoor pets. $950 plus utilities, call 330-327-1308.
NO waiting in line, choices (hot or regular) It's Easy – call your order into The Pickle People today 330-932-9310.
4TH Annual Christmas Craft Show, held at Carroll County Fairgrounds (St. Rt. 9) November 18, 2023 (9 a.m. – 3 p.m.) For vendor info contact Mindy at 330-936-7151.
Woodburner for sale, airtight, glass viewing, door fan, forced heat, pedestal type, brick lined – $625 – 330-949-6507.
Firewood, large pile, easy to load, call 330-806-0145.
Carroll Court Apartments at 300 12th St., Carrollton. October 26, 27 & 28 (9 a.m. to 6 p.m.) Donations are welcomed.
3448 Steubenville Rd. SE, Carrollton (Harlem Springs) Friday & Saturday – November 3 & 4 (10 a.m. – 6 p.m.) 2010 Simplicity Regent 24 HP – 50 inch hydrostatic riding mower, DR Pro XL 330 ES Lawn vacuum, 1075 Kawasaki 400 cc Motorcycle, (2) chest freezers, antique highchairs, table, bench/toy box, baby crib, Worx 18 V blower/sweeper, (2) 2HP, 2 cycle recreational gas generators, Story & Clark Piano, Tools, table saw, household goods, furniture, Lots of MISC
Ad goes here.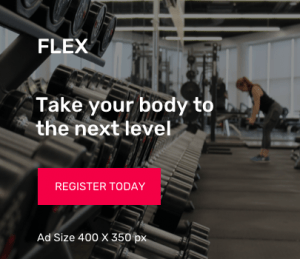 Ad goes here.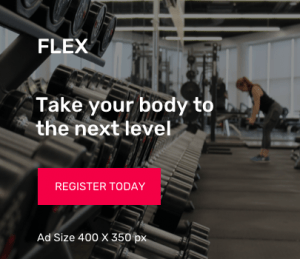 Sign up for our Newsletter
Interested in a monthl roundup of stories? Enter your email to be added to our mailing list.