Top prices paid for clean pre-owned guns, rifles, handguns and Thompson center muzzleloaders, estate purchases also. RUNZO'S Outdoor Sports on the strip St. Rt. 62 in Beloit 330-537-2137. Check Us Out on FB.
Standing Timber & Walnut Trees. CALL Carroll County Logging 330-738-2050 or 440-897-0863 Local and 25 Years Experience!
Summer is Sizzling!
New arrivals of Ashley & England sofas – starting at $388. Many styles to choose from. Lots of recliner sofas also. Gordon's Financing available. Check Us Out on Facebook, Mon., Tues. Thurs. & Fri, 9 to 5:30, Closed on Wed., Sat. 9 to 2. 330-868-1099.
Dinettes and bedroom furniture galore at Gordon's. Ashley and Tei furniture. Check out on Facebook, Mon., Tues. Thurs. & Fri, 9 to 5:30, Closed on Wed., Sat. 9 to 2. 330-868-1099.
Large selection of recliners from Ultra & Ashley lift chairs to BIG Man and small Lady recliners – plus Power chairs. All found at Gordon's Mon., Tues. Thurs. & Fri, 9 to 5:30, Closed on Wed., Sat. 9 to 2. 330-868-1099.
EQUAL HOUSING OPPORTUNITY
All real estate ads published in The Messenger classifieds are subject to the Federal Fair Housing Act, which makes it illegal to advertise any preference, limitation or discrimination based on race, color, religion, sex, handicap, familial status or national origin intention to make any such preference, limitations or discrimination.
State laws forbid discrimination in the state, rental or advertisement of real estate based on factors in addition to those protections under federal law.
The Carroll County Messenger will not knowingly accept any advertisement for real estate which is in violation of the law. All persons are hereby informed that the dwellings advertised are available on an equal opportunity basis.
Newer Storage Building for rent or lease. 40X64 14' tall W/2 12X16 ft. doors. Fully electric, concrete floor and building has easy road access. Located in Carrollton. $850 mo. 330-327-1308.
Pick-up your sauerkraut at farmer's market from the Pickle People, call to order 330-932-9310, don't forget to try our pickles!
S
Huge Street Sale – Wilson Street, Malvern – June 22, 23 & 24, ( 9 a.m. – 5 p.m.) Something for everyone!
Multi-Family Garage Sale Friday, June 23, and Saturday, June 24 ( 9 a.m. – 5 p.m.).
Retro table with folding sides, tools, ladders, vintage Barnett Crossbow and accessories, Firearms, Ladies and men's clothing, collectibles, and much much more! 4325 Woodale Ave. SE, Lot #40, Minerva.
Garage Sale 220 Fisherman Rd., Carrollton. June 22, 23 & 24 ( 9 a.m. – 2 p.m.) Furniture, sewing machine, gas weed eaters, smoker, grilling items, baby blankets, lots of household and kid items.
Applications for the position of Highway Worker IV may be obtained from the Carroll County Engineer's Office located at 200 Kensington Road NE, Carrollton, Ohio from June 8, 2023 through June 28, 2023 from 7:00 A.M. to 3:30 P.M. Completed applications must be returned by no later than June 28, 2023 at 3:30 P.M.
A valid State of Ohio Commercial Driver's License (CDL) is a condition of employment for this position. A Class A (with air brake endorsement) is preferred for application but not required. Candidates with a Class B must be able to obtain a Class A within six months of employment; candidates without a CDL must be able to obtain a Class A within one year of employment. Applicants should have a minimum of 3 years verified experience in:
•Diagnosis and skilled repair of vehicles and equipment, diesel and gasoline engines, electrical, mechanical and hydraulic systems. EQUAL EMPLOYMENT OPPORTUNITY
Brian J. Wise, P.E., P.S., Carroll County Engineer.
Carroll County Transit, a county public transportation system, is currently seeking qualified applicants for (4) part-time driver's position. The position requires driving people to and from designated areas as requested. Applicants must have a valid driver's license, clean driving record, high school diploma or GED and ability to meet county insurability requirements. Must be familiar with Carroll County and surrounding areas. Position may necessitate flextime depending on transit needs. Pre-employment drug screening is required. Interested applicants may pick up an application and job description at 2205 Commerce Drive, Carrollton, OH or at www.carrollcountyohio.us or by calling (330) 627-1900 between 8 am and 4 pm Monday – Friday. Applications will be accepted until positions are filled.
Probity Bookkeeping Service – Full charge bookkeeping – 330-407-5442.
Antique Tractor – Ford 800 – Good Condition. Also seasoned firewood by the cord $165. Call 330-627-4707 or 330-312-7100 and leave a message.
Ad goes here.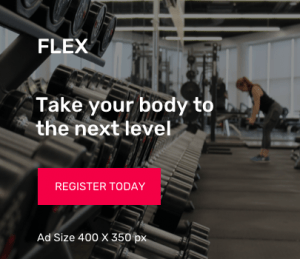 Ad goes here.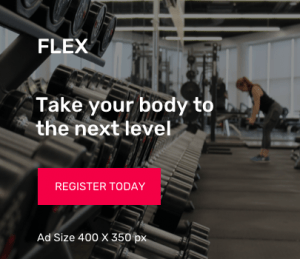 Sign up for our Newsletter
Interested in a monthl roundup of stories? Enter your email to be added to our mailing list.