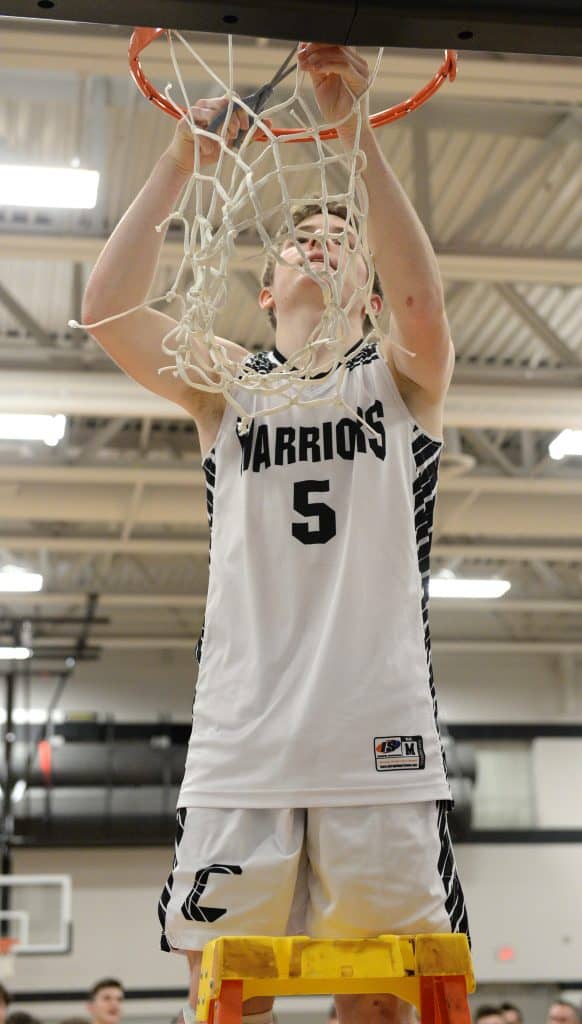 Jimmy Birong, an unsung hero for the Carrollton Warriors during the regular season, became the hero Saturday night when he drove down the middle of the lane and laid the ball into the net as time expired to give his team a 40-39 win over Cambridge and a sectional championship.
The game was an intense defensive battle between the No. 9 seed Cambridge and the No. 8 seed Carrollton from the outset, setting up a dramatic finish.
Bobcat Caleb Bond sank a 3-pt. shot from deep in the right corner with 4.1 seconds remaining to give the visitors a 39-38 lead. Carrollton Coach Mike Aukerman took a timeout to set up the final play.
When the Warriors returned to the court, the referee instructed Gage Poole he had the run of the baseline to inbounds the ball. Brady Benner and Birong criss-crossed the court near the top of the three-point line. Poole threw the inbounds pass to Birong who dribbled up the middle of the court. As the Cambridge defense converged on him, Birong placed the ball in his right hand and drove to the basket, lifting the ball in an underhand motion over the rim and through the hoop. He fell to the floor and was mobbed by his teammates as the the referee signaled the shot was good.
When asked following the celebration if that was the play he drew up during the time out, Aukerman replied, "I want to say that was exactly what we drew up but it's not. It was close. Brady was the first read coming off the curl and Jimmy was the second read. We did a drill last week where they catch it, run in and score in under four seconds. We did it in 3.8 seconds and were scoring right at the buzzer. It was one of those things where we knew that, with four seconds, we were going to have a chance to get to the rim and make a shot."
Other than the first three points of the game, the host Warriors led throughout the first three quarters; at one time by as much as nine points. The Bobcats whittled away at the lead and tied the game at 27-27 with under a minute left in the third period when Sean Perkins sank a shot from the left side of the lane. Carrollton pulled ahead 30-29 on a foul shot by Adam Chaney and two charity tosses by Benner.
B Valentine sank both ends of a one-and-one to put the Bobcats up 30-31 with 6:15 left in the contest. Perkins drove inside and put his team up 33-30.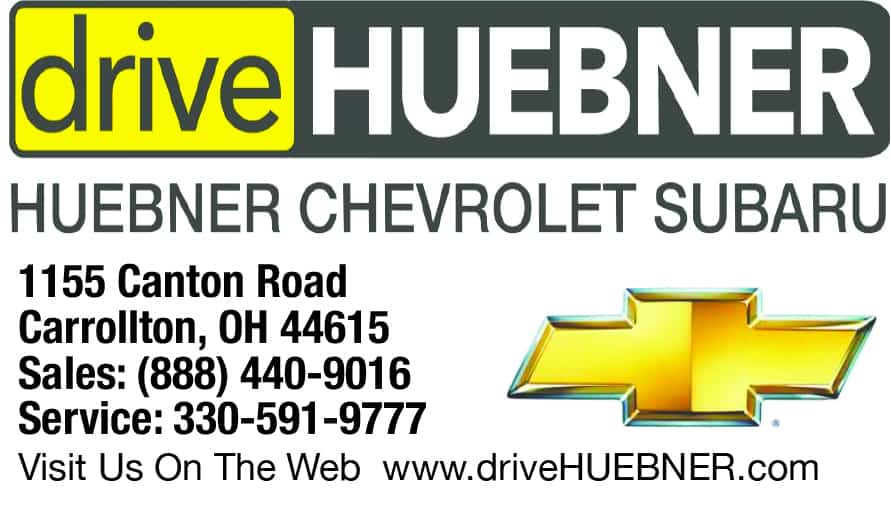 Sign up for our Newsletter
Interested in a monthl roundup of stories? Enter your email to be added to our mailing list.