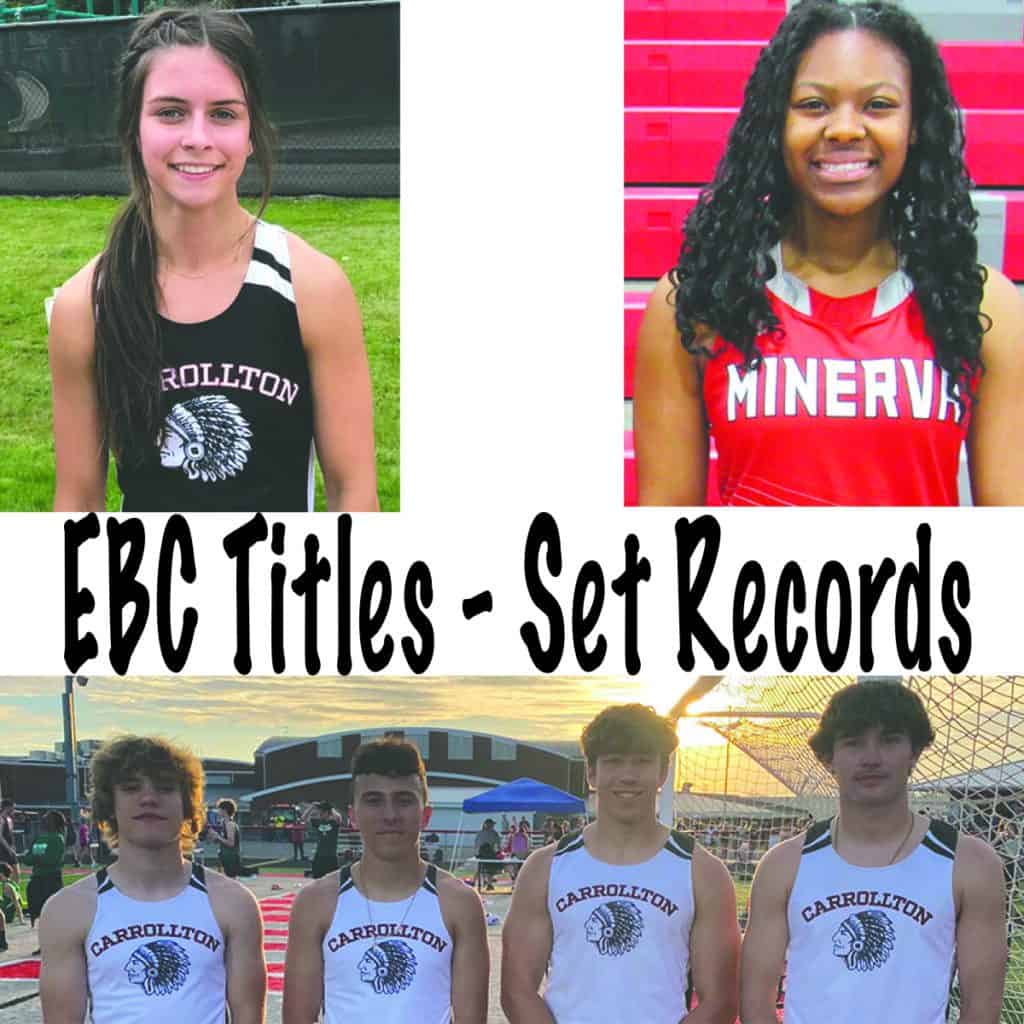 Carrollton seniors Elizabeth Funkhouser and Nathan Baker made history May 12 at the Eastern Buckeye Conference (EBC) championship meet at Salem.
Funkhouser set a meet and school record in winning the 300M hurdles in 46.28. She shattered a 1984 record held by Kathy Frase. Baker, also a senior, set a meet and school record in the 200M, winning in 22.42. He bested Calob Dalton's 2018 record of 22.65.
The Carrollton 4×200 relay of Brock Smith, Zach Perorazio, Lawson Irwin and Baker set a new EBC meet record with a winning time of 1:31.94. The quartet also won the 4×100 with a time of 44.04.
Cleo Mueller won the Minerva Lions' lone championship. The senior cleared the higj jump bar at a height of 5-feet.
Other athletes from Carrollton and Minerva earning top five spots include the following:
Boys
100M: 2.) Baker, 11.26; 3.) Nate Green (M) 11:52.
200M: 2.) Green, 23.71.
800M: 4, Mason Steele (M) 2:08.38; 5.) Ryan Cassidy (M) 2:09.11.
1600M: 4.) Rowen Hoffee (M) 4:36.89; 5. Steele 4:46.21.
3200M: 3.) Grasyn Rettig (M) 10:01.16.
110M Hurdles: 3.) Garret Ault (M) 16.47.
300M Hurdles; 2.) Ault 41.60; 4.) Braxton Swearingen (C) 43.28.
4×100 Relay: 1.) CHS.
4×200 Relay: 1.) CHS.
Long Jump: 4.) Brock Smith (C) 19-feet, 8-inches.
Discus: 4.) Braxton Davis (M) 131-feet, .04 inches.
Shot Put: 4.) Devon Patterson (M) 42-feet, .02.5-inches.
Girls
100M 3.) Kyleigh Lippincott (M) 13.22; 5.) Bri Shockey (C) 13:43.
200M: 2. Lippincott 26.97.
400M: 3. Lippincott 1:03.56; 4. Hannah Foor (M) 1:04.31.
800M 4.) Kayla Crissman (M) 2:26.05; 5.) Annabelle Crissman (M) 2:27.08.
3200M: 2.) Hera Hoffee (M) 11:19.52; 4.) Hannah Ison (M) 11:49.35.
100 Hurdles 5.) Sophia Glass (C) 17.79.
300 Hurdles: 1. Funkhouser 46.28.
Long Jump: 4.) Kylie Ujcich (C) 15-feet, 6.25-inches.
Discus: 4.) Autumn Thompson (M) 104-feet, .02 inches.
The teams will compete this week at the district championship on Tuesday and Friday this week at West Holmes.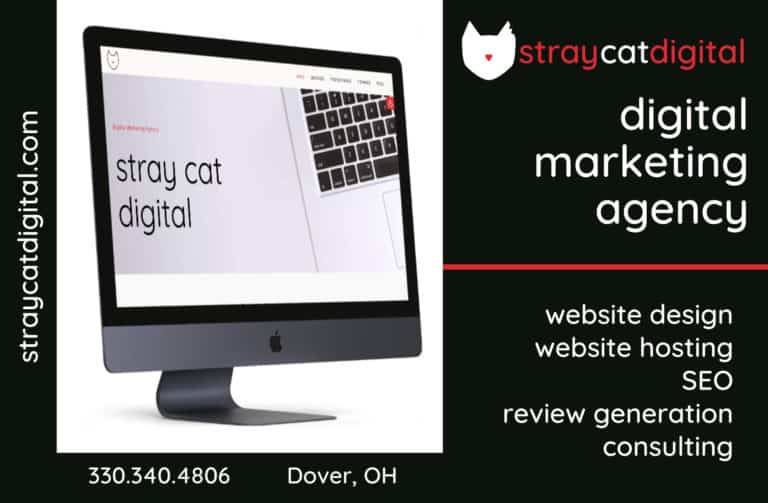 Sign up for our Newsletter
Interested in a monthl roundup of stories? Enter your email to be added to our mailing list.