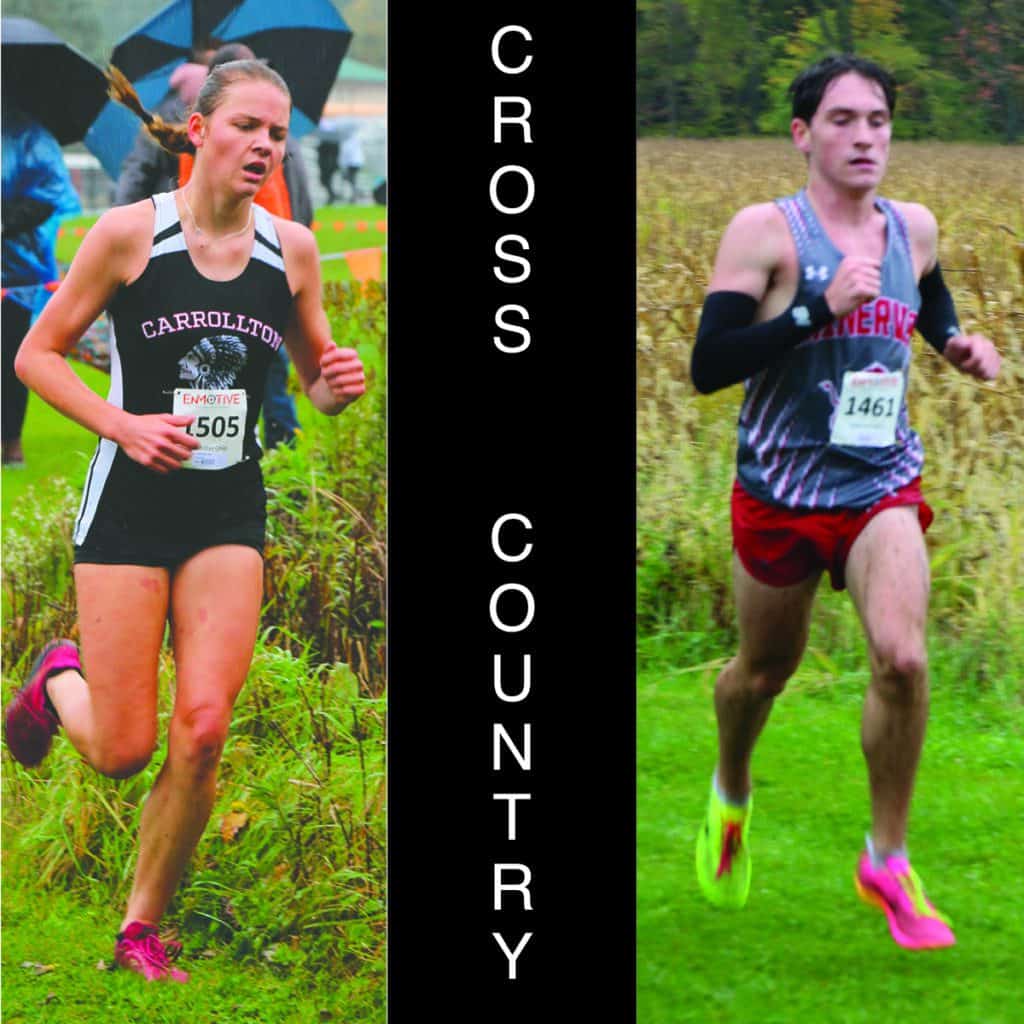 Minerva won its sixth consecutive Eastern Buckeye Conference (EBC) girls cross country championship Saturday at Alliance.
Led by Katie Ison in third place, the Lions tallied 28 points
to outdistance the field of four teams. Salem placed second with 38 points, Marlington third, 59 and Carrollton fourth, 118.
Ison, fourth, had a time of 19:43.30 just fractions of a second ahead of teammate Kayla Crissman in fourth place (19:43.50). Both are juniors. Hannah Ison crossed the finish line fifth (19:52) followed by Gabby Lupshu seventh (20:01) and Annabelle Crissman 11th (20:35).
Carrollton
Kylie Ujcich paced the Warriors, earning 25th place (22:17). Also scoring were Ava Kail 27th (22:23), Gabi McCort 32nd (23:18), Norah Kerr-Jung 35th (24:33) and Zoe Kuhn-Goodspeed 36th (24.33).
Boys
Marlington continued its dominance in the boys division by winning the championship with 28 points followed by Salem 49, Minerva 53, Carrollton 117, Alliance 137 and West Branch 155.
Lion Grasyn Rettig, third(16:48) led a group of four runners who finished in the top 15. Rowen Hoffee fifth (17:00), Mason Steele 12th (17:24) and Owen Yoder 13th (17:29) earned All-Conference honors.
Ryan Cassidy 20th (18:10) rounded out the scoring.
Carrollton
Junior Rick Sibila topped the Carrollton effort, finishing 16th in a time of 17:56. Others scoring were Carter Ash 21st (18:39), Andrew Lane 24th (18:58), John Childs 25th (19:07) and Craig Brackin 31st (20:47).
Junior high races
Minerva runners Addison Keyser and Anderson Scott won the girls and boys races and led their teams to the EBC titles.
Keyer is in the 8th grade and Scott a 7th grader.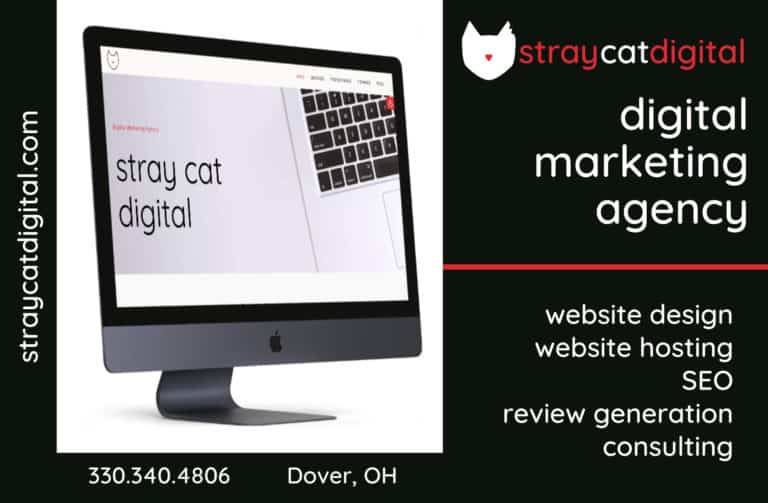 Sign up for our Newsletter
Interested in a monthl roundup of stories? Enter your email to be added to our mailing list.