Carrollton improved to 10-2 overall last week in high school baseball action as Hayden Jenkins threw a one-hit shutout. Conotton Valley picked up a lopsided win over Beallsville with a 14-run second inning and Minerva fell to Marlington in league action.
Area results include:
Carrollton 4, Salem 0
Junior Hayden Jenkins threw a one-hit shutout against the Quakers at Community Field April 19.
The Warrior ace took a no-hitter into the top of the seventh inning. With two out and an 0-2 count on a Quaker batter, Jenkins gave up a single to left center.
The Warrior bats were hot. Jaxon Rinkes started the game with a lead-off triple and scored on a single off the bat of Cadyn Smith. Jake Whitmore drove in two runs in the second inning and John Birong doubled in the final run in the sixth inning. Garrett Broadwater and Chance Riggenbach hit singles. The Warriors improved to 9-2 overall and 3-2 in league action with the win.
Carrollton 6, Salem 5
The Warriors completed the season sweep of the Quakers the following night at Salem in an 11-inning contest. Salem took a 2-0 lead in to the top of the second when Carrollton plated three runs. Salem answered in the bottom of the second with three runs and Carrollton responded with two runs in the top of the fourth. The score remained knotted until the 11th when Whitmore flew out, Rinkes was hit by a pitch and Rininger hit a grounder that sent Rinkes to second. With two outs, Smith was hit by a pitch. A pitch in the dirt allowed Rinkes and Smith to move up to second and third base. Landon James hit an infield single to score Rinkes and give Carrollton the lead.
In the bottom of the inning with two outs and a runner on second, McConnell got a Salem batter to pop out to end the game.
The visiting Warriors held an 8-7 edge in hits, led by Birong and Jenkins with doubles. Isiah McConnell earned the win in relief, throwing eight scoreless innings. He gave up two hits, struck out four and walked six. Cadyn Smith started the game and went three innings.
Carrollton 9, West Holmes 6
Carrollton topped West Holmes in the first game of a double header April 15. The second game was cancelled due to rain.
Whitmore went 4-for-four at the plate with a double and Smith went 3-for-5 with a double. Smith collected four RBIs and Whitmore one.
The visiting Warriors put a run on the board in the first two innings, added two in the fifth and two in the seventh. West Holmes plated a run in the fourth, two in the fifth and three in the seventh. McConnell went six and two-thirds innings, striking out 10 while giving up six runs on nine hits.
Marlington 6, Minerva 0
Minerva Coach Troy Richeson said his team hurt itself with mental lapses on the bases and in the field in the April 18 Eastern Buckeye Conference contest with the Dukes.
"We made some mistakes we don't normally make and Marlington took advantage.  We can't give a team as good as Marlington extra chances," he said.
The visiting Dukes outhit the Lions 8-4. Isaiah Frazier, Joshua Smith, Owen Frazier and Julian Dunbar accounted for Minerva's hits, all singles. Minerva committed six errors.
Newcomerstown 3, Conotton Valley 2
The Rockets put two runs on the board in the first inning, but that was all they muster off of four in an Inter Valley Conference game played at Newcomerstown April 19.
Logan Reiter went 1-for-2 at the plate with a double. Nolan Caldwell, Kamden Wright, and Dylan Higgenbotham added singles. Justin Lambert gave up five hits and three runs in three and one-third innings of work. He walked three batters and struck out two. Reiter went the final two and two-thirds innings in relief.
Conotton Valley 21, Beallsville 4
A 14-run second inning explosion propelled the Rockets to a dominate Ohio Valley Athletic Valley Conference (OVAC) win over the Devils at Leesville April 18.
The Rockets plated five runs in the first inning and added one in the third and fourth innings. Offensively, Reiter went 3-for-3 at the plate with a triple, scored three runs and collected four RBIs. Zac Putnam went 2-for-3 with a double, scored three runs and was credited with five RBIs. Caldwell hit a double, scored three runs and earned two RBIs.
Dylan Higgenbotham earned the win with two innings of relief. HE\e allowed two runs on two hits, walked one batter and struck out two.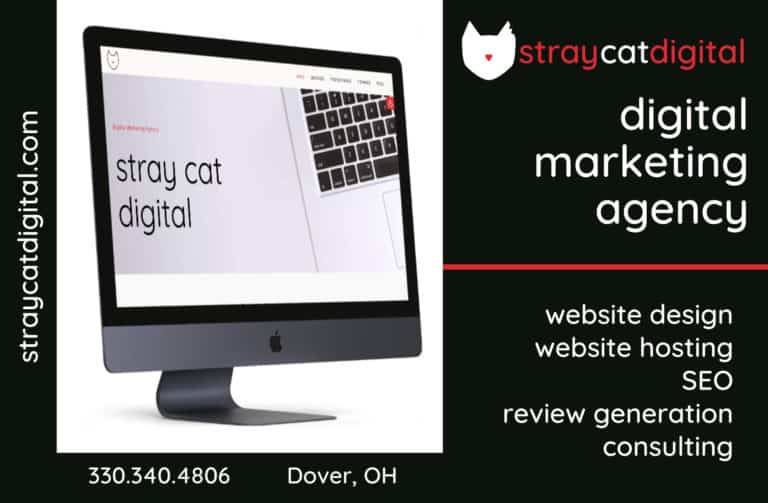 Sign up for our Newsletter
Interested in a monthl roundup of stories? Enter your email to be added to our mailing list.