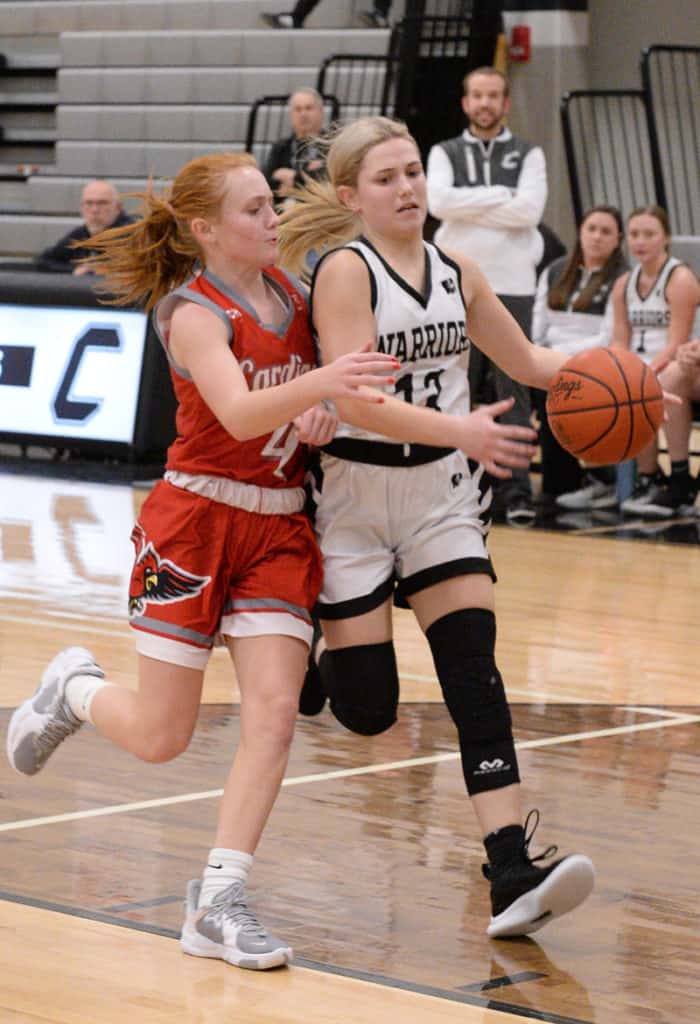 By Carol McIntire
Editor
The Sandy Valley Cardinals led for nearly the first 24 minutes of a non-league girls basketball game at Carrollton Jan. 31, at times by as many as 10 points.
Carrollton led when it mattered the most: 72-58 the final buzzer.
The Warriors chipped away at Sandy Valley's 34-27 halftime lead in the third period, closing to within three points at 43-40 when Sophia Glass swished a 3-point shot through the net with just over minutes remaining in the quarter.
That's when things changed.
Sandy Valley's Abby Parker put her team back on top by five when she scored two of her game-high 22 points inside the paint. Carrollton junior Alicia Lebbano was fouled on Carrollton's ensuing possession, sinking both foul shots to pull her team back to within three at 45-42 with 52.6 seconds on the clock. Lebbano returned to the charity stripe just seconds later when Sandy Valley's coach was called for a technical foul, again sinking both shots.
Teammate Hillari Baker gave the Warriors their first lead of the game at 47-45 on a perfectly timed arching 3-point shot from beyond the top of the key that swished through the net.
Carrollton did not relinquish the lead in the final eight minutes, playing a full-court press that forced Cardinal turnovers and built a 15-point (63-38) lead when Demi Leary stole the ball, raced up the court and softly laid it into the hoop.
Clutch free throw shooting by Lebanno, who finished the game 10-for-10 at the charity stripe, over the final three minutes sealed the victory.
Carrollton Coach Nik Schweikert said he challenged his team at halftime.
"I told them they were fully capable of beating this team (Sandy Valley) but they had to make the changes. There was nothing I could do; I didn't have any quick adjustments that would change everything. They had to decide they were going to come out with more intensity, energy and effort. And, obviously, they took care of it," Schweikert said.
 The Warriors didn't have any answer for Parker inside in the first quarter as she dominated the paint with 12 of her game high 22 points.
"I told them at halftime it was easy for Parker to dominate the game as long as they could get the ball inside to her, but if we made it hard for them to get the ball to her. We did our job in the second half and hit some shots and it changed things."
Baker, Sophia Glass, Lebbano, and Lauren Marmo all scored in double figures, led by Baker with 18. Glass added 16, Marmo 13 and Lebbano 12. Glass (4) Baker (3) and Leary and Marmo (1 each) all sank shots from 3-point range. Zoe Ward (2) and Alexis Dotson and Breeli Faiello (1 each) scored 3-point shots for the Cardinals. Ward and Alli Neary each chipped in 10 points for the Cards.
Marmo and Grace Leslie led Carrollton on the board with nine and seven rebounds respectively. Marmo added three assists and two steals to her effort and Leary three assists and four steals.
Carrollton improved to 10-9 overall with the win and Sandy Valley dropped to 12-7 with the loss.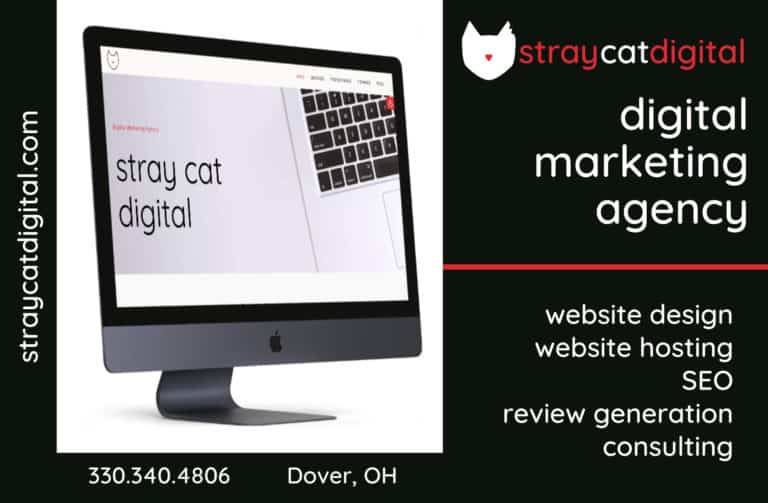 Sign up for our Newsletter
Interested in a monthl roundup of stories? Enter your email to be added to our mailing list.