By Dan Ries
CCM Sports Reporter
The naming of Jason Eddy as the new principal of Carrollton High School, left a hole at the top of the Athletic Department.
It didn't take Superintendent Dave Davis long to find the person he wanted to fill the position, naming Caleb Crowl the new Athletic Director in May with an Aug. 1 start date. He will also continue coaching football for the Warriors.
Crowl is a graduate of Lisbon David Anderson where he was coached by Carrollton's own Jim Tsilimos. He continued his football career at Mount Union. He came to Carrollton the first time in 2010 as a football coach and high school social studies teacher. He left in 2014, accepting an assistant principal position at Edison. He returned to Carrollton in 2017 as an assistant principal and to be reunited with Tsilimos on the football field.
He currently lives in Carrollton with his wife Katherine and his daughter Temperance.
He doesn't like to talk about himself, but mention his linemen and his eyes open wide and a smile crosses his face.
"Wait until the fans see these guys run onto the field. They are big. We have guys going 285 lbs. And they are experienced. Two of our linemen, who didn't play last year will get lots of playing time. There will be big holes for our running backs. Defensively, it will be hard to run on us. We may have the best front seven in the league," he said stopping a minute to catch his breath.
The veteran of the sports world hit the ground running. "It's really an all-year job. There is so much work that has to be done before the sport seasons even start," he said.
One thing he had to learn this summer was the OHSAA's new Dragonfly website, replacing the old system Arbiter. Dragonfly is an all-in-one website for athletic directors. It allows them to schedule games, hire and pay officials, keep up on coaches' certification, communicate with other athletic directors and league officials, among dozens of other things. If you visit the athletic section of the Carrollton Schools website, you will see the fan accessible section of the Dragonfly system
"It has a few bugs yet, but it makes some things much easier. No longer do I have to make phone calls to see which school is coming to an invitational. I just go to Dragonfly and see who accepted," he noted.
As the athletic director and football coach, he knows his Friday night home games will be busy. He plans on doing as much Athletic Director work as he can before turning it over to his staff and volunteers. "Ron Colaprete (assistant athletic director) has been here for who knows how many years. April Rogers has control of the tickets and the gate and does a great job. Superintendent Dave Davis, Principal Jason Eddy and Assistant Principals Craig Brooks and Craig Rodgers will all be in attendance if needed. And we have dozens of volunteers."
Long hours will await Caleb during the week as well. He'll arrive at school around 7 a.m. football practice after school, and won't leave until the last volleyball or soccer ball has been put away.
The director believes strongly in the EBC.
"It's a good league, the schools are about the same size and they are all committed to the EBC. Would we like more teams in the league, sure. There are no plans of dissolving or merging with another league."
Two teams he thinks would make great additions to the EBC are Lisbon Beaver Local and East Liverpool. "They are rivals and would still have their week 10 rivalry. Just like our Minerva rivalry," he noted.
A sly crooked grin crossed his face as he said the word "Minerva". He laughed, adding, "I want to beat Minerva in everything. Don't get me wrong. I wish them no ill will. I want Minerva to succeed. The rivalry is better when both teams are competitive. I just want to win. Go Warriors!" he stated.
One project he would like to see is concession stands at all athletic events. Sports like soccer, track, baseball and softball have been underserved by a lack of concession stands. He has been talking with the athletic boosters about the idea and they are interested, but the biggest hurdle is the lack of volunteers.
"We can always use volunteers," he said.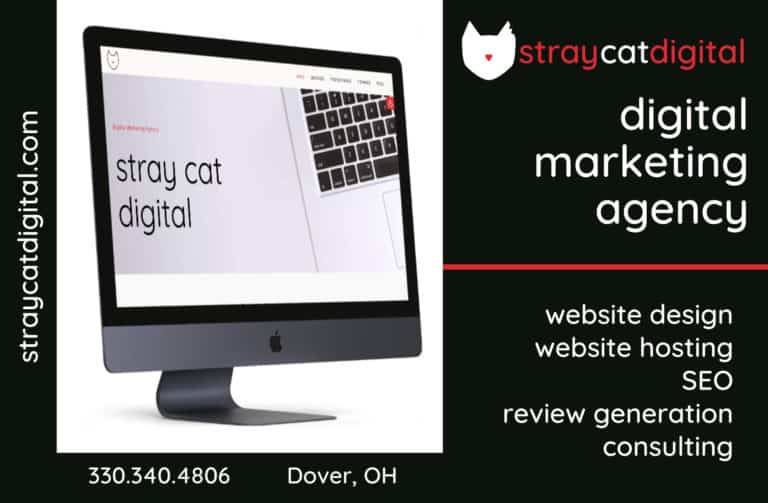 Sign up for our Newsletter
Interested in a monthl roundup of stories? Enter your email to be added to our mailing list.