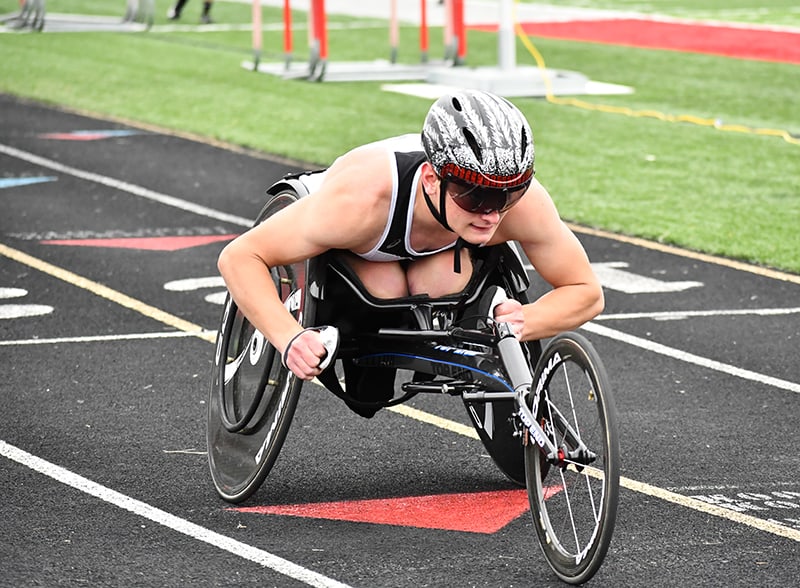 Jacob Baker continues to excel in track and field events.
The Carrollton senior, who was a state runner-up in two events at the 2019 Ohio High School Athletic Association (OHSAA) state meet, set a new state record in the 100M seated athlete event April 17at the Lidderdable Invitational, held at Sandy Valley High School. His new mark of 16.76 bested the old mark of 16.97 set by Casey Followay in 2014! He also threw a state leading 16-6.5 in the shot put and completed the 800 seated event, turning in a time of 2:06, which also leads the state. Seated athletes qualify to the state meet in standards and qualifying marks.
Carrollton senior Talen Timberlake won the 100 in 11.40, and anchored the 4×200 relay team to a dramatic win. The team consisting of Nathan Baker, Austin Colletti, Timberlake and Justin Naylor, turned in a time of 1:34.41 to edge second place Ridgewood, which turned in a time of 1:34.44.
Freshman Arianna (Ari) Clayton won the 100 in 13.06 and the 200 (26.72) and anchored the 4×200 relay team of Elizabeth Potts, Josie Burgett, Brianna Shockey and Clayton to a comfortable win )1:52.63.
Senior Lucy Pridemore won the discus with a throw of 98-05 and was second in the shot put (32-7). Senior Camryn Barker won the 3200 (11:42.20) and was second in the 16000 (5:13.20).
The Lady Warriors finished second in the team standings with 108 points behind first place Tusky Valley with 160. Sandy Valley placed fourth with 57 and Malvern was seventh in the eight-team field with 25 points.
Other Lady Warriors earning points included:
100 – Elizabeth Potts, fifth, 100 (13.85); 200 – Brianna Shockey, sixth (29.16);800 – Josie Burgett, fourth (2:35.02);3200 – Tessa Bodo, sixth (14:19);100 Hurdles – Maya Keyser, fifth (19.22);
High jump – Brandi Hafner, third (4-8); Erin King, fifth (4-4);Long jump – Alli Stackhouse, sixth (12-10.5).4×100 relay – Potts, Sophia Glass, Shockey and King, second (55.27);
4×800 relay – Tessa Bodo, Josie Burgett, Stackhouse and Maddie Burgett, fourth (10:45.48).
The boys team placed fourth in the eight-team field with 76 points. Tusky Valley was first with 97, followed by East Canton in second with 95 points. Sandy Valley was seventh with 39 and Malvern eighth with 21.
Members of the fourth-place boys team who earned points included:
100 – Nathan Baker, third (11.76);
200 – Timberlake, third (23.89);
400 – Timberlake, second (53.37);
3200 – Hayden Burgett, fifth (11:08.34);
110 Hurdles –Naylor, fourth (18.95);
300 Hurdles – Naylor, fourth (45.18);
High jump) Naylor fourth (5-6);
Long jump – Colletti, fourth (19-01.75)
Shot put – Nick Bryan, fourth (39-02.5);
Discus – Logan Beaver, fourth (111); Bryan, fifth (109-3.5)
4×100 relay – fourth, Nathan Baker, John Birong, Brock Smith and Colletti (48.14);
4×800 relay –third, Micah Barkan, Luke Warner, Seth Wiley and Hayden Burgett (9:27.18 ).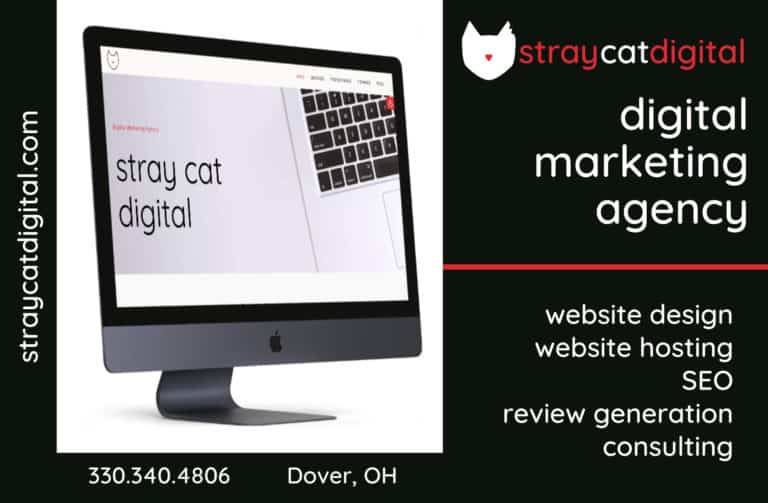 Sign up for our Newsletter
Interested in a monthl roundup of stories? Enter your email to be added to our mailing list.