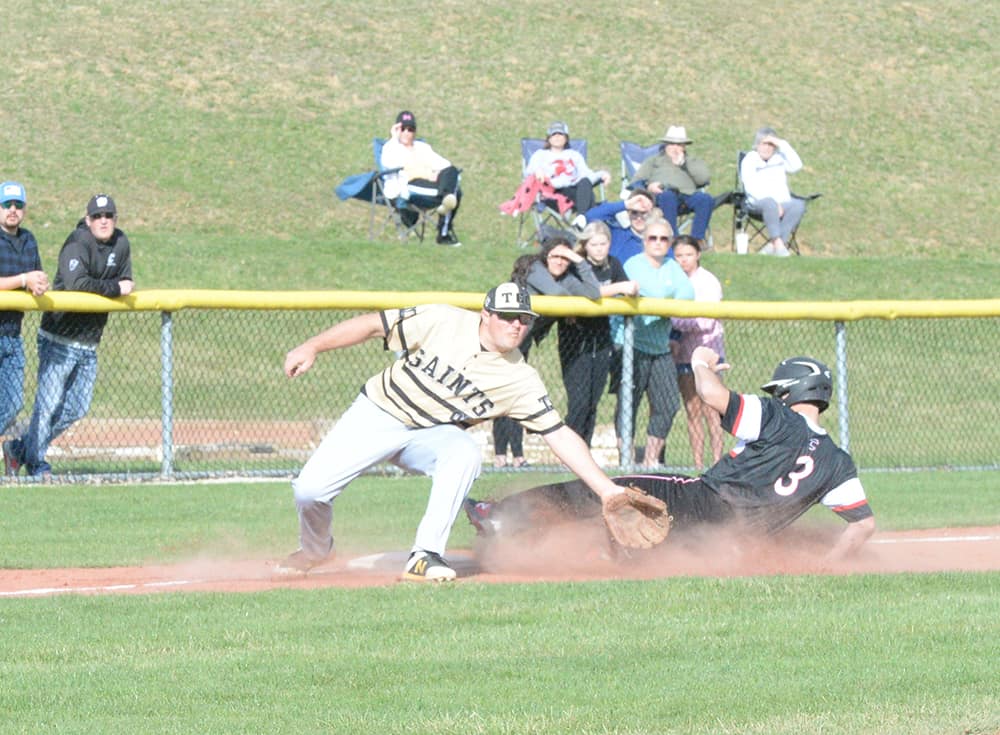 Strong offensive effort, aggressive base running add up to 13-3 win over Tusky Central Catholic
By Carol McIntire
Editor
Opening day for the Carrollton Warriors baseball team looked more like the first day of summer than the last day of March as temperatures surpassed the 70-degree mark and sunglasses and shorts were appropriate attire for the game.
The host Warriors gave the crowd plenty to cheer about as they blew past Tuscarawas Central Catholic 13-3 in a six-inning contest.
Seniors Evan Shaw and Evan Lewis shared duties on the pitcher's mound, each throwing three innings. Shaw gave up three runs, walked three batters and struck out one. Lewis threw three hitless innings, giving up two walks and striking out five batters.
Carrollton gave up a run in the top of the first half, but scored three in the bottom half of the inning with aggressive base stealing.
Sophomore Jaxon Rinkes led off the bottom of the inning with a walk and on the next pitch, stole second base. Lewis picked up a hit that sent Rinkes to third and then stole second base. Caden Buxton then hit a single to score Rinkes and advance Lewis to third. Buxton stole second and Isaac Moore hit a sacrifice fly to the outfield that scored Lewis.
Buxton stole third and scored when the throw went wide and into the fence.
The Saints responded with two runs in the second to tie the contest. The Warriors added two runs in the third, five in the fourth and three in the sixth.
Parker Varney, Moore and Shaw each collected two hits. Moore and Shaw had triples, along with Brody Wade, Rinkes, Buxton, Cayden Rininger, Rinkes, Lewis and Cadyn Smith each had a single. Moore, Trevor Lindenbaum and Shaw were credited with two RBIs apiece.
Smith and Rinkes both had two stolen bases and Buxton and Lewis each had one.
Central Catholic pounded out six hits, led by R. Dick with two singles. The Saints sent three pitchers to the mound. G. Serafini pitched three innings, giving up seven runs on six hits and walked five batters. C. Harper pitched a third of an inning, giving up three runs and walked three batters and A. Angeloni pitched the final three innings, giving up three runs on five hits, and walked two batters.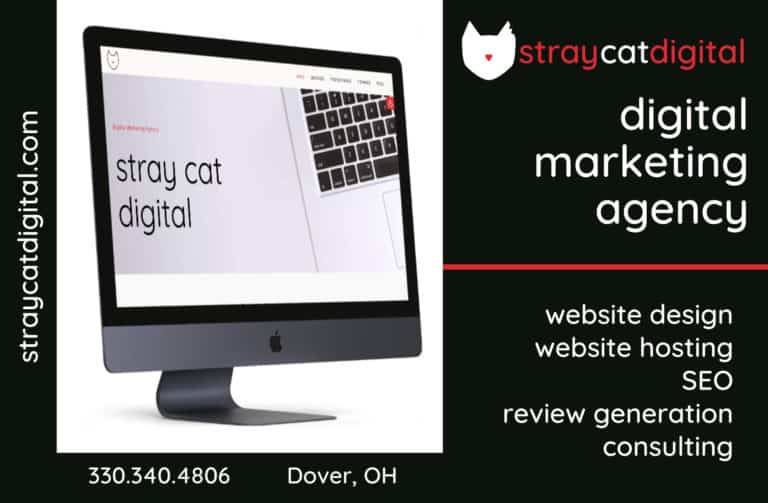 Sign up for our Newsletter
Interested in a monthl roundup of stories? Enter your email to be added to our mailing list.