Eastern Buckeye Conference championships wrap up league season
Carrollton senior Talen Timberlake and Minerva junior Connor Shingleton each won two titles and Minerva junior Abby Wheeler and Garrison Markins each claimed one during the Eastern Buckeye Conference Track and Field Championships May 14 at Canton South High School.
Carrollton senior Jacob Baker won the 100 seated (17.74), 400 seated (1:00.15) and 800 seated (2:04.77).
Timberlake returned to the high jump pit after an injury kept him sidelined for the last several weeks to clear the bar at six-feet two-inches and win the title. He also won the 200M with a time 23.52.
"Talen had not jumped since April 10 prior to this week due to what they call 'jumper's knee', which is tension on the front of the knee at the patellar tendon," explained Carrollton Coach Mike Aukerman. "His personal best is 6-4 but has the potential to be a 6-7 jumper at the end of the year if his body cooperates. We are at the point in the season where you have to perform or go home and we know Talen can be one of the top five jumpers in the state in June. We want to see him on the podium at the state championship."
Timberlake also won the district title in the high jump in 2019.
Shingleton won the 800M title with a time of 1:59.21 and set a new school record in the 1,600 with a time of 4:23.38.
Lion senior Markins won the title in 100M with a time of 11.30.
Wheeler outdistanced the field in the girls high jump by clearing the bar at a height of five-feet, six-inches. Her jump broke a school record she set the previous week. It was the first league championship for both Minerva athletes.
"Abby's confidence and determination keep pushing her forward," said Minerva Coach Olivia Scott. "She is undefeated this year and we can't wait to see what happens in the post season."
Scott said Shingleton went into the league meet as the underdog and used the hard work he's put in all season to win.
"Watching him race is always exciting. I'm not sure you will see a tougher kid because when it starts to hurt, he pushes harder. He broke our school record in the mile then turned around and won the 800 with a personal best. He too is set up for a tremendous post season!"
Results
The seven conference teams earned identical placings in the team standings. Salem finished first, followed by Marlington, West Branch, Alliance, Minerva, Carrollton and Canton South.
Carrollton (CHS) and Minerva (MHS)results are as follows:
Girls
200: Wheeler (MHS), fifth (28.34).
800: Josie Burgett (CHS), fifth (2:27.19); Hera Hoffee (MHS), sixth (2:28.87).
400: Maddie Burgett (CHS), sixth (1:08.13).
800: Aubrey Dunham (MHS), seventh (2:29.33).
1600: Camryn Barker (CHS), 5:17.83; Hoffee, fourth (5:22.07); Jenna Cassidy (MHS), sixth (5:29.14).
3200: Barker, second (11:44.55); Caitlyn Hopple (MHS), fourth (12:15.38); Madeline Crissman (MHS), (12:21.72).
110 Hurdles: Julie White (MHS), fourth (16.88); Erin King (CHS), (18.55).
4×400 Relay: CHS team of Elizabeth Potts, Josie Burgett, Erin King, Hillari Baker, fourth (4:6.38).
4×800: MHS team of Cassidy, Aubrey Dunham, Hopple and Hoffee, third (10:52.81); CHS team of Maddie Burgett, Alli Stackhouse, Kayla Lewis and Tessa Bodo, fifth (11:24.47).
High Jump: Brandi Hafner (CHS), second (6'0").
Long Jump: Julie White (MHS), third (16'5"); Wheeler, fourth (15'11.5"); Potts, seventh (14'10.25").
Shot Put: Lucy Pridemore (CHS), fourth (34'4.5"); Julie Costea (MHS), seventh (31'8").
Discus: Pridemore, sixth (104'8").
Boys
100: Timberlake, third (11.43); Nathan Baker (CHS), seventh (11.76).
200: Baker, seventh (24.14).
800: Micah Barkan, seventh (2:10.77).
3200: Hayden Burgett, sixth (10:48.62).
300 Hurdles: Garrett Ault, fourth (43.43); Justin Naylor (fifth) (43.85).
4×100 Relay: MHS team of Demetras Evans, Chance Martineau, Deston Kropf, Markins, second (44.81); CHS team of Brock Smith, Baker, Austin Colletti and Timberlake, third (45.29).
4×400 Relay: MHS team of Evans, Martineau, Markins, Shingleton, third (3:42.35).
High Jump: Martineau, sixth (5'6").
Long Jump: Markins, third (20'7.5").
Discus: Brody Moore (CHS), fifth (115'4").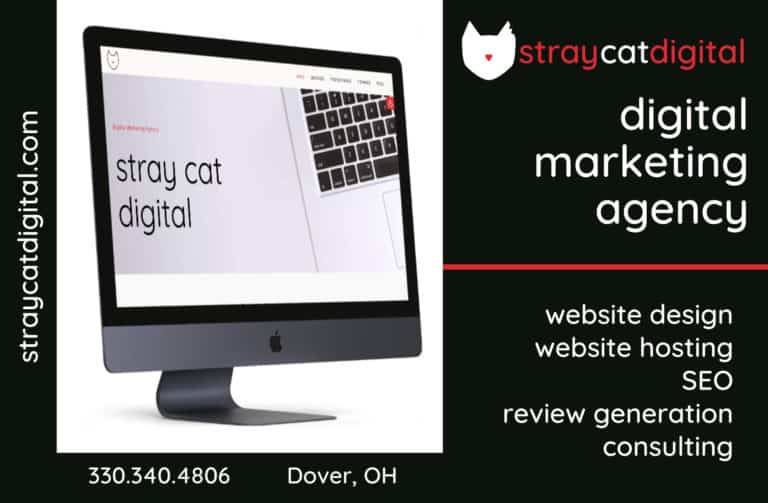 Sign up for our Newsletter
Interested in a monthl roundup of stories? Enter your email to be added to our mailing list.