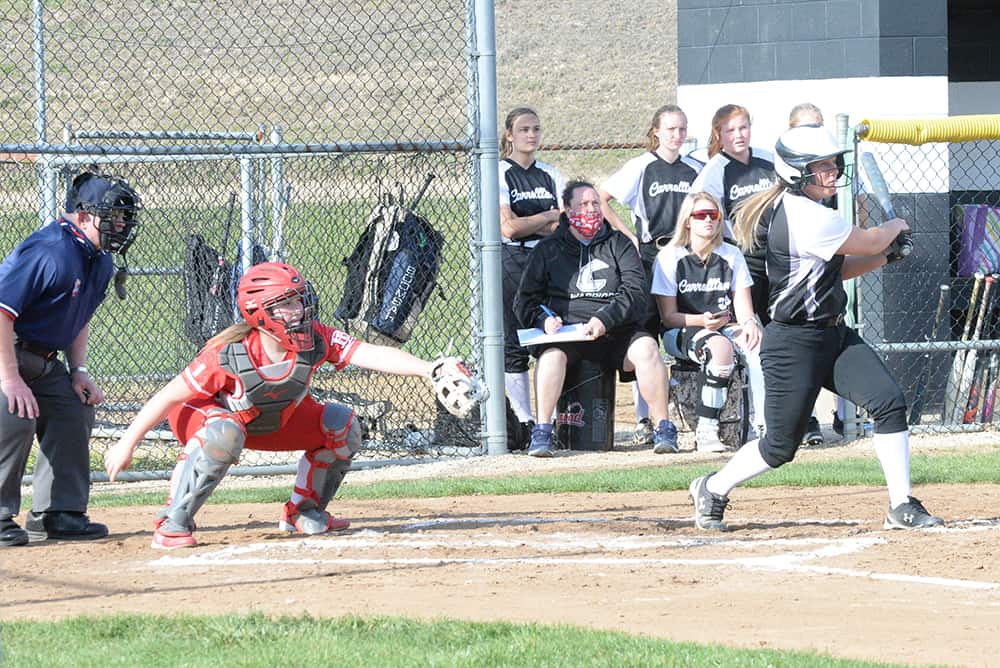 Offense explodes for seven runs in second inning
By Carol McIntire
Editor
A seven-run second inning propelled the Carrollton softball team to a 10-0, five-inning shutout over Beaver Local in the season opener March 30 at the Carrollton Field of Dreams.
Sunny skies and exceptionally warm temperatures greeted the team as they took the field for the first time since the 2019 season.
"It felt amazing to be back on the field; the girls were pumped. The first inning we all had to shake the dust off, even the coaches!" stated Coach Shane Ball.
Maleyna Havens led off the Warrior half of the second inning with a double, followed by a triple by senior Anissa Flanagan that scored Havens. Makayla Ball added a triple and later scored as hosts batted through the line-up. Bayley McClelland, Ball, Jadyn Pidgeon, Demi Leary and Kenna Roudebush also scored as the Warriors built a 7-0 lead. The winners added three more runs in the fourth inning.
McClelland, a sophomore, and Ball, a junior, each collected two hits and one RBI. Pidgeon, a junior, had one hit and two RBIs, Havens, two hits, senior Ashlee Vipperman a hit and an RBI, and Flanagan and freshman Roudebush, a hit and RBI apiece.
Pidgeon, taking the mound for the first time since she saw a great deal of action as a freshman, threw the entire five innings, allowing only one hit, while striking out seven batters and giving up one walk.
"Jadyn was the only one that had no dust to knock off in the first inning. She threw a great game and had a no hitter going until the last inning," Ball noted.
Keller took the loss for Beaver Local, giving up 10 runs on 10 hits, walking four batters and striking out four.
Overall, Ball was very pleased with the performance of his team in the first outing of the season.
"The girls really communicated from start to finish and made the game time adjustments needed to have that second inning hitting to come alive," he said.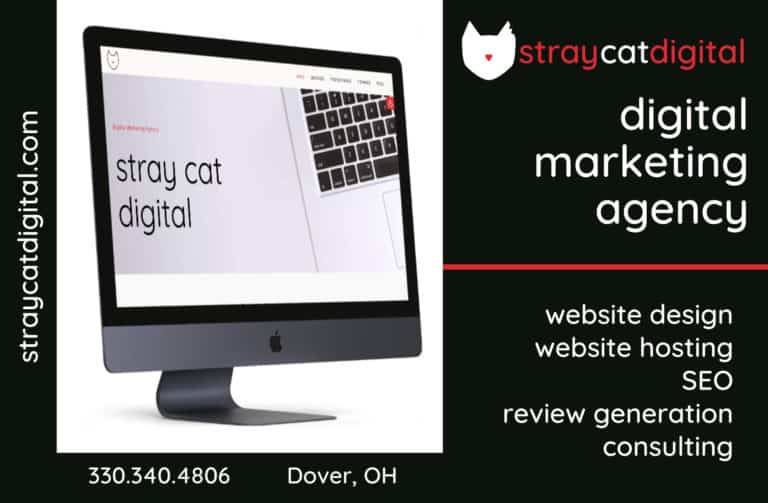 Sign up for our Newsletter
Interested in a monthl roundup of stories? Enter your email to be added to our mailing list.