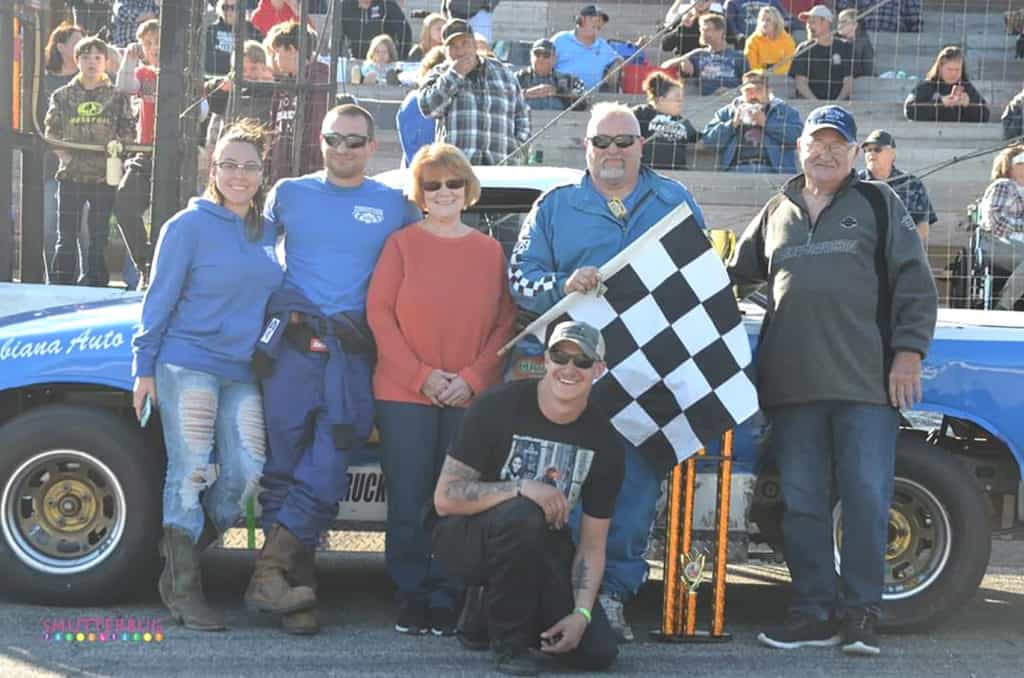 In the family circle
By Leigh Ann Rutledge
Associate Editor
Circle track racing is a legacy in a Carrollton family.
From a 1955 Buick weighing nearly two tons to a '71 Chevelle, a Chevy Cavalier and a custom-built modified, the McLean Family has been a staple in racing since the late 1960s.
Three generations have participated in circle track racing; Ed, Sr., Eddie, Brady and Connor. Almost everyone in Eddie's family has competed in demolition derbies. Daughter, Kaley, competed in youth compact and placed second at the Mangled Metal Derby at the Carroll County Fair. They have competed against each other (with no holds barred) and cheered for each other over the years.
As a family, they've competed at 28 venues in four states. As pit crew members for another team, Eddie and Connor turned wrenches at eight venues in eight states. They have wins, losses and one championship.
The Beginning – Ed Sr.
The racing bug bit Ed, Sr. in the late 60s when he helped his brother-in-law, Robert Johnson, work on his race car. A self-taught mechanic, Ed ended up with his own car, a 1955 Buick, he raced at Grabits Speedway in Bloomingdale. Ed, Sr. owned a gas station during this time.
"My first run on the track, I ran of out gas," he said, laughing. "I thought my helper put gas in. He thought I did."
Ed, Sr. raced on and off for around four years.
Eddie
Eddie grew up in the garage helping his dad work on cars. During his junior year in high school, his Aunt Ida took him to Midvale to watch the races. He came home and began tearing his street car, a 1971 Chevelle, apart to race. His parents, Ed and Brenda, were on vacation. When they came home they discovered his project. Eddie attended Buckeye Joint Vocational School and was enrolled in the Auto Body program, which helped with car body repairs.
"I figured Ed would be mad that he tore his car apart in the front yard," Brenda explained. "Instead he was mad because of the transmission fluid killing the grass."
Eddie raced at Midvale until 1986 then began racing at Canton Motor Speedway. He started with #43 because that was his number when he played football for the Carrollton Warriors. When he built a new car, he switched it to #443 because three numbers would probably not be duplicated on the track. In 1987, they built a 1975 Trans Am for Ed, Sr. to run. (Brenda was in Florida on vacation and came back to find they had built Ed, Sr. a car.) The two raced in the same division, sports stock and also raced late models. He quit racing weekly in 1989 and focused on demolition derbies and endurance racing. In 2017, Don Peebles asked Eddie to run his compact car for a portion of the season. Hooked again, he began racing a truck in 2019.
Brady
Now 32, Brady grew up watching races, stripping out cars and doing the small tedious stuff for his dad. He entered his first demolition derby in Stark County between his sophomore and junior year in high school. He competed every summer until he graduated in 2004. He served four years in the U.S. Marine Corps before returning home. He began running derbies again and took part in trailer races where you attempt to knock the trailer off your competitor's car, which eliminates them.
He began competing in the modified class in December 2016. A modified car is a custom fully-fabricated race chassis built to attain faster speeds. His car can go close to 100 mph on the straight stretches. Brady has the fastest lap time of the family, in the 14 second range. Due to his work schedule, he is on the road a majority of the time and can only race four or five times a year.
Connor
"When Brady went to the Marines, I took over his duties," Connor, 26, stated.
The summer before high school he began participating in derbies with a Ford Tempo. The summer before his sophomore year, he began racing at Lisbon in the figure 8, circle track and endurance races. Last year he began racing a Chevy Cavalier in the Compact Series.
Family fun
Along with derbies and racing, Eddie served in the Marine Corps Reserves from 1984-88 and the Air Force Reserves from 2003-2010, serving two tours of duty in Iraq.
During the 1980s Ed, Sr. and Eddie owned and operated a service station on E. Main St., Carrollton. Following in his dad's footsteps, Eddie tells about leading in a heat race and the car suddenly stopping. He got it to the pits and someone asked him if he put gas in the car.
"No, Don always does that," explained Eddie. "Don (Minor) was on vacation and I didn't think about putting gas in the car. That was his job."
Listening to the four men talk, it is clear they enjoy spending time together. They attended a NASCAR race at Martinsville, but "would rather spend time going to do the racing rather than watching," they conclude.
All drive on the track, but who drives to the track? "Connor," they state. The group competed in what they called a "Super 6 Weekend." They traveled to Butler, PA, and competed in two off-road races Saturday. They would drop the trailer and head to Deerfield Race Track race compacts for Peebles Racing; finishing up around 1 a.m. They headed back to Butler to race two races Sunday.
"We always wanted to win in all six races," explained Eddie. "The best weekend was three wins and three top 5 finishes."
With four of them competing, they have been fortunate not to have many injuries. "Just a lot of hurt feelings," Brady said.
Eddie broke his tailbone in a race and had to drive the eight hours home because he did not have a licensed driver with him.
Connor was racing in the Figure 8 at Midvale and was hit in the driver's door. The Cavalier had a metal plate in the door and the roll cage. The plate and cage came in around behind Connor and broke five of his ribs where they attach in the back.
"I couldn't believe they didn't black flag the race," Connor stated. "When my car didn't move a friend in the stands realized I was hurt and ran to a race official. The official asked if I was hurt, I said yes."
"I didn't feel a thing," Brady added with a sly grin.
Trials and tribulations
All the action didn't just happen on the track.
The first time Eddie raced at Canton in 1985-86, his mom told him not to go. It was July 4th.
"We head out and get a flat tire on the trailer at the Hoot Owl. Then we get another flat tire on the trailer at Waynesburg and a flat tire on the truck in Waco," he explained. "We made it to the track and had to scrounge through the tire barricades to find ones that would hold air because we had used all our spares."
Eddie was used to competing at Midvale, where the track is egg shaped. Driving in traffic on the track was different at Canton because the track is square shaped. The difference caused him to go up on Cale Holbert's car and injure his arm in the heat race. (Holbert only suffered abrasions.) In the feature race, it started to sprinkle and Holbert hit Eddie's car causing him to spin. The car went into the infield where the track owner had parked the pace car, a 1957 Corvette Convertible. Somehow, Eddie's car spun between the Vette and a telephone pole.
The race was cancelled due to the rain and he headed home in a downpour on SR 30. In Robertsville, the ball hitch broke and separated the trailer from the truck. Eddie was driving, Don Minor was in the passenger seat and Roger Welch was sitting on a bucket in the middle. The trailer kept hitting the truck and Welch kept saying, "It's loose." When the trailer broke free, it squared itself and parked perfectly along the side of the road. They called Don Grimes to tow them home, but it was raining so hard, he couldn't find them. Finally, a competitor came by with the right size hitch and took them home. Eddie and the competitor have been lifelong friends since.
When Brady, Connor and their sisters, Kaley and Megan, were young they traveled to the derbies and races with their parents. At an endurance race in Kalamazoo, MI, he told the story of the tornado chasing them. A group of friends were staying in a tent and a big storm was moving in. The tent was blown down and they began packing up to leave. The McLeans had to pack up the camper, plus get the children up and ready to head home. The storm system followed them the entire way across Michigan and into Ohio.
"Every few minutes tornado warnings came across the radio," Eddie explained. "We were on SR 43 just past Laramie Rd. I had the gas pedal on the van floored and it was going 35 mph up the hill because the winds were so strong."
They made it home safe.
Championship
Eddie began running in the truck series in 2019, noting he had a really good piece of equipment, but it took a while to figure out how to drive it. Once he settled in, he began winning races. He won seven preliminaries and five features and was the top qualifier most nights.
He won the Midvale Mini Truck Points Championship. It was the first championship for the McLean Racing. He also won the Fall Classic Mini Truck Class.
2020
Midvale Speedway opened June 13. Eddie's truck was fast, right off the trailer. Over the winter, he installed new springs and did a few updates. He won his heat race, but two laps into the feature, the truck shut off due to the timing chain breaking.
He plans to continue racing trucks as long as he can and is working on building a dirt track truck.
Connor placed fourth in the A Main for compacts after trading the lead off and on with race winner Danny Buckey of Sherrodsville.
Brady's modified car is being rebuilt and will be on the track next year. He will race a limited schedule driving for Derek Grewell of Dover.
Ed, Sr. now takes a seat in the grandstands and does not miss many races. Every time one of the "boys" gets hit, his heart starts beating really fast and Brenda grabs hold of him. Seeing the cars cleaned up and watching, brings back memories and he wishes he was still in the driver's seat.
The worst part, they all agree, is the cost. McLean Racing has gathered several sponsors including Peebles Racing, NAPA, Sharp Performance, Keith and Ruth Brady, Jones Tax Solutions, JOMAC, Jon Doe Band, Steve Herman, Dean Kirkpatrick and others.
"We never had to worry about Eddie when he was young," Brenda said. "He was always in the garage tearing something apart."
"It's a nice legacy. People get caught up wanting the nice things of the American Dream," Eddie stated. "When you are laying in a coffin, people are not going to remember that you had a nice couch; they'll remember your experiences, the fun you had and the things you did. That's what I try to install in the boys."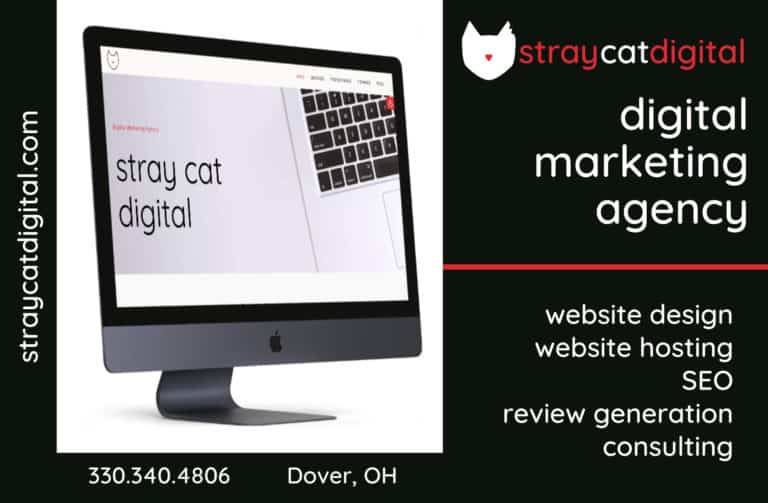 Sign up for our Newsletter
Interested in a monthl roundup of stories? Enter your email to be added to our mailing list.