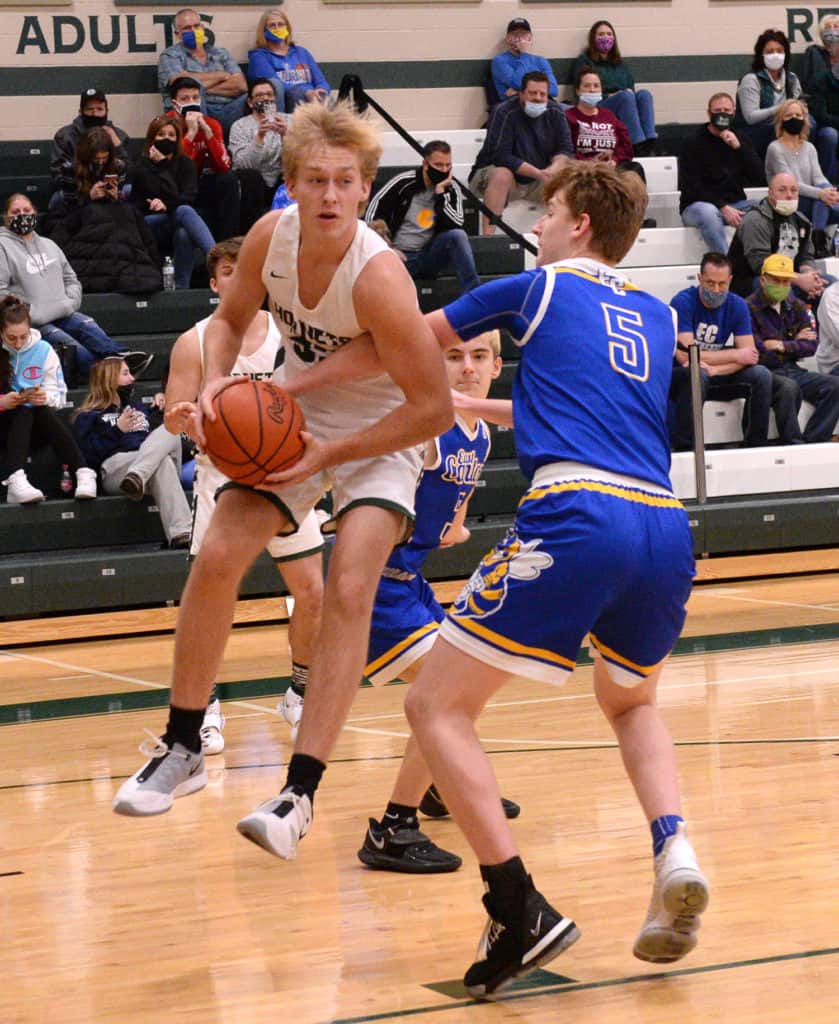 By Carol McIntire
Editor
Malvern's powerful one-two punch of Derk Hutchison and Michael Minor scored nearly 100 points last weekend as the Hornets picked up two decisive wins.
Minor, a 6-foot, 4-inch junior forward dumped in 30 points in an 81-50 win over East Canton and followed it up with a 25-point performance the following night in a decisive 84-53 victory over Steubenville Big Red.
Hutchison, a 6-0 senior guard, scored 16 point in the Inter Valley Conference North clash with the Hornets from East Canton in the Malvern gym and led all scorers in the non-league game against Big Red, played at Harrison Central.
Add to that one-two punch 23 points and 16 rebounds from senior Johnny Browning and the Hornets have the recipe for success.
"Those were two big wins for us," said Malvern Coach Dennis Tucci heaping praise on his team. "Derk is scoring a lot of points, but he is also leading us in assists and steals."
Talking about the effort of Minor, Tucci said, "Michael is leading us in scoring and rebounding. He was simply amazing against East Canton. He was 12 of 14 from the field and four of five from the line. He backed it up with another tremendous effort vs. Big Red."
Malvern wasted no time putting a sting on East Canton they couldn't recover from.
The only lead East Canton held in the contest was a three-point shot by Luke Riley to open the game. Riley ended the game with 14 points.
Minor quickly went to work for the hosts, sinking a short jumper and added a three-pointer from the top of the arc that gave Malvern a lead they never relinquished.
Minor accounted for 13 of the team's 32 first-quarter points as Malvern pulled ahead 32-13. Hutchison accounted for seven points.
Fouls began to mount up for East Canton in the second period, which Malvern took advantage of, sinking eight of 13 free throws. East Canton ended the game with 15 fouls and Malvern with 14.
Eight players put points on the board for the winners. Senior Johnny Browning joined Minor and Hutchison in double figures with 13 points. Noah Ball added nine, Bryson White and Connor Lefevre each chipped in four, KJ Thomas contributed three and Max Earl rounded out the scoring with a field goal.
"Johnny has also been very solid," Tucci noted. "He had 23 points and 16 rebounds on the weekend. Max Earl and KJ Thomas are doing a fantastic job at the top of our presses. They give constant pressure on the opponent's guards. I am very happy with Noah and Connor off the bench. They combined for 26 points and 11 rebounds this weekend as well"
The winners connected on 28 of 57 shots from the field for 49 percent. Minor sank two 3-pointers. From the foul line, the hosts connected on 21 of 33 attempts for 63 percent.
East Canton shot 36 percent from the field, and sank eight of nine free throws for 89 percent. Riley scored on two shots from 3-point range.
Malvern controlled both the offensive and defensive board, finishing the night with 38 rebounds, compared to 29 for the visitors.
Minor led Malvern with 12 rebounds and Will Storsin grabbed four to lead East Canton.
Steubenville
Big Red hung close to Malvern through the first period of the game played at Cadiz Saturday, trailing 20-15 after the first period, but were outscored 19-9 in the second quarter to trail by double digits, 39-24 at intermission. Malvern outscored the hosts 22-19 and 24-11 over the final two periods en route to their fifth win of the season against one loss.
Once again, eight Hornets put points on the board. Browning reached double digits with Hutchsion and Minor, adding 12 points. He also led the team in rebounding, grabbing nine of the team's 32 boards. Others contributing points included Ball 9, Earl 6, Lefevre and Phillips, 2 each, and Thomas 1.
The winners connected on 30 of 60 shots from the field for 50 percent and sank 16 of 24 free throws for 67 percent. Fifteen of Minor's points came from beyond the 3-point line. Browning and Hutchison both added a single 3-point shot.
Turnovers played a big part of the game. Steubenville committed 29 turnovers, compared to 16 for the visitors. Two Big Red players scored in double figures, Blenton Jones with 12 and Zion Sawyer with 11. Jones grabbed nine rebounds.
Tuscarawas Central Catholic
Malvern fell behind Tuscarawas Central Catholic in the early going and battled back to tie the contest at the end of three quarters before suffering their first loss of the season 55-51 Dec. 15 in the Saints' gym.
The Hornets trailed by a single point, 16-15 at the end of the first period and 28-23 at halftime.
They outscored the hosts 16-11 in the third period, before being outscored 16-12 over the final stanza in the Inter Valley Conference contest.
It was the fourth consecutive win for the Saints, who suffered their only loss of the season on opening night.
Malvern senior post player Johnny Browning led all scorers on the night with 19 points. He sank one shot from behind the 3-point line. Teammate, and junior post player Michael Minor tossed in 15 points. Senior guard Derk Hutchison chipped in 11 points, including one 3-point shot.
The Saints received a balanced scoring attack, receiving 18 points from Zander Sabin, who scored 13 of his 18 points in the fourth quarter. Ryan Dick added 15 points, all on three-point shots. Landon Potopsky contributed 11 points.
Malvern won the battle on the boards, grabbing 30 rebounds compared to 21 for Tusky Central. Minor led the Hornets with 11. Adam Decaminada pulled down five for the Saints.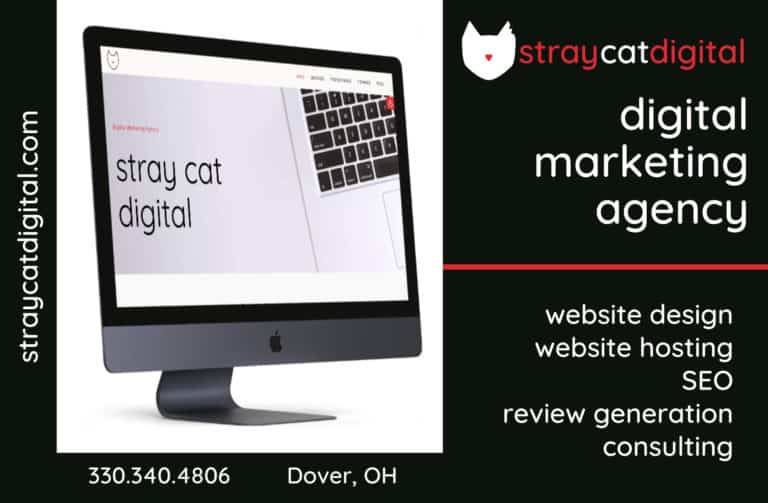 Sign up for our Newsletter
Interested in a monthl roundup of stories? Enter your email to be added to our mailing list.