Buying Guns
Top prices paid for clean pre-owned guns, rifles, handguns and Thompson center muzzleloaders, estate purchases also. RUNZO'S Outdoor Sports on the strip St. Rt. 62 in Beloit 330-537-2137. Check Us Out on FB.
Wanted
Standing Timber & Walnut Trees. CALL Carroll County Logging 330-738-2050 or 440-897-0863 Local and 25 Years Experience!
Household
Gordon's is having a Storewide Sale on furnishings, Living room, Dinettes, Bedroom, T.V. Stands, Bookshelves and Much More!
Check Us Out on Facebook, Mon., Tues. Thurs. & Fri, 9 to 5:30, Closed on Wed., Sat. 9 to 2. 330-868-1099. Gordon's Furniture – Minerva.
We have a HUGE Selection of recliners: Lift, Power, Cloth and Leather. You can take them with you or for a small fee have them delivered. Check Us Out on Facebook, Mon., Tues. Thurs. & Fri, 9 to 5:30, Closed on Wed., Sat. 9 to 2. 330-868-1099. Gordon's Furniture – Minerva.
Mattress Sale! All sizes – Bed-In-Box, Twin – Full – Queen – King – Foam and MORE!
Gordon's Furniture – Minerva.
Help Wanted
Transportation Driver, Carroll County Veterans Service Office.
Minimum Requirements: Shall be an honorably discharged veteran, and a resident of Carroll County. Must have a good driving record, able to follow directions, keep accurate records, and be able to pass a physical at VAMC. Valid Ohio Driver's license and proof of insurance required. Responsibilities; Transports county veterans to VA medical appointments and other duties as assigned. Responsible for the safety of passengers, demonstrating safe driving and punctuality. Maintain mileage log, cleanliness of vehicles and perform routine maintenance. Applications available at:
160 2nd St SW, Carrollton, OH 44615.
Social Services Worker 2
Carroll County Job and Family Services is seeking applications from individuals interested in children's protective and adult protective services work. Applicants should possess a minimum of a bachelor's degree in Social Work or a related field. Applications can be printed from the agency website (www.carrollcountyjfs.com).
Applications can also be picked up at JFS (95 East Main Street, Carrollton) or
OhioMeansJobs Carroll County (55 East Main Street (rear), Carrollton). Send applications to: Carroll County JFS, PO Box 219, Carrollton, OH 44615 by 4 p.m. May 9, 2022.
Local Insurance agency looking for a part time licensed employee. Send resume or contact information to: Occupant, PO Box 175 Minerva, OH 44657.
Rummage, Bake Sale
Friday, May 6 from 9 a.m. to 5 p.m. and Saturday, May 7, from 9 a.m. till 12 noon. Resurrection Lutheran Church, 105 South Reed Ave. Malvern. Lots of goodies, something for everyone!
Huge Sale – One Day Only
Saturday, April 30, 9 a.m. to 7 p.m. 4244 Hensel Drive SW, Carrollton (Leesville Lake area) DR Electric log splitter, Table Saw, Generator, Compressor, 2003 Battery powered golf cart, Ribbed gal. metal and MORE!
Downtown Parking
Offstreet parking available in downtown Carrollton. Paved lot. Close to Courthouse and Public Square. Reasonable rates. Call 330-691-0118 or 330-805-7642.
Stud Service
Three-year-old black and white stallion, 57-inches tall.
For information, call or text 330-521-0899.
Ad goes here.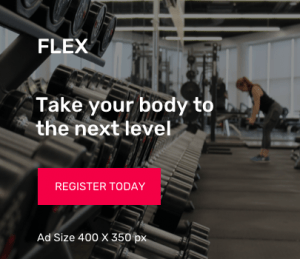 Ad goes here.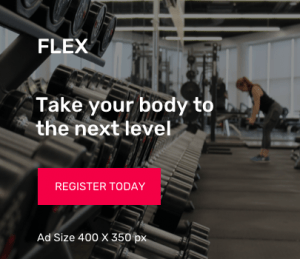 Sign up for our Newsletter
Interested in a monthl roundup of stories? Enter your email to be added to our mailing list.