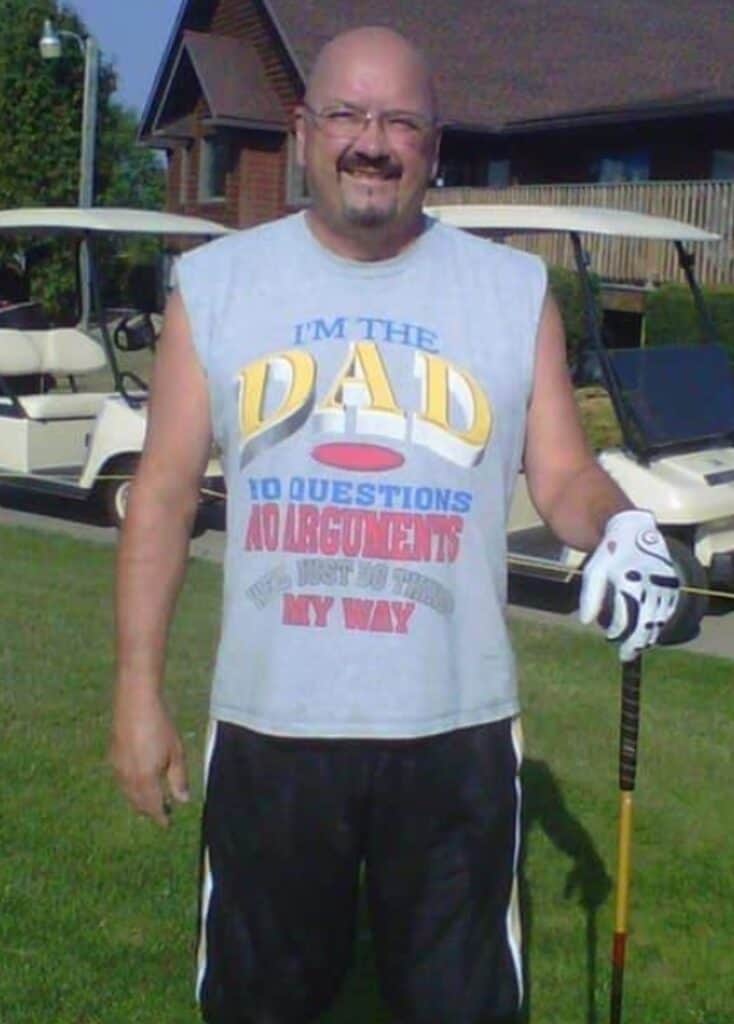 Vic Power, 66, of Sherrodsville, passed away unexpectedly Aug. 21, 2023, at Aultman Hospital in Canton, Ohio.
A son of Jay Power of Dellroy and the late Carol Elizabeth Offenberger, he was born June 8, 1957, in Canton, Ohio.
Vic worked as a Sales Manager for Lavery Chevrolet in Alliance and Guess Motors in Carrollton. In 2011 he owned and operated that LIVIN THE DREAM Taste of J-Pa's Pizzeria and Grill in Dellroy until he retired in 2019.
His passion was the Browns, Buckeyes, Cavs, Guardians and playing golf. In retirement he was able to LIVE THE DREAM of working at a golf course. He was currently employed part time at Carroll Meadows Golf Course in the pro shop.
Vic is survived by his father, Jay Power, and the mother of their children, Carol (Michael) Guess; a son, Scott Power; two daughters, Christina (Nick) Plant and Amanda Kellogg; five grandchildren, Madelyn Power, Mackenzi Power, Adrian Plant, Brooklynn Plant, and Beckham Kohler; three brothers, Jim (Carrie) Powers, Richard (Dori) Power, Don (Pam) Power; a sister, Carole (Larry) Steffl; half sister, Barbara Chavarria and several nieces and nephews.
A Celebration of life will be held at Knickers in Carrollton for friends and family on Sept. 16, at 4 p.m.
Sign up for our Newsletter
Interested in a monthl roundup of stories? Enter your email to be added to our mailing list.