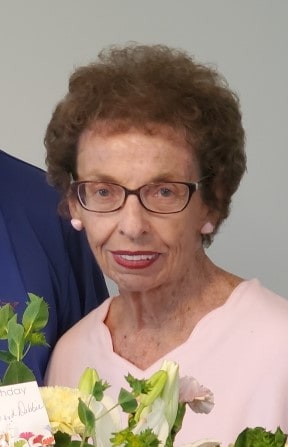 Patricia Ann Bellamy, 85, of Carrollton, passed away on Wednesday, Aug. 23, 2023 at Aultman Hospital in Canton following a brief illness.
Born on June 25, 1938, in Canton, Ohio, she was the daughter of the late John and Vera (Spies) Paterson. She attended Washington High School in Massillon, Ohio and was a Tigers fan!
Pat was loved by her family and friends as a dear loving, giving, and caring wife, mother, grandmother, great grandmother, nieces and nephews, and loyal friend. Throughout her life, Pat was an avid gardener, having gorgeous flowers for everyone to see! She loved to cook wonderful meals for her family and friends, often taking meals to those who were sick or at home. Pat was a member of the Carrollton United Methodist Church for over forty years. She was a member of the Women's Association, attended many Bible study groups, served as manager of the Greeter Schedule and serving funeral dinners.
Since moving to Carrollton, Pat was a member of the Petersburg Craft Club and Perrysville Friendly Neighbors. She participated in the Cancer Society and the Farm Bureau for Carroll County. Pat had a great love for reading and was also a member of the Carroll County Book club, volunteering at the local school, mentoring students in reading.
Pat is survived by her loving husband, Ken; son, Jeff (Sharon) Bellamy; daughter, Kathy (Randy Moss) Ross; four grandchildren, Michelle (Sean) Woods, Jennifer (Stephen) Tavoni, Nick Ross, and Kelly (Cody) King; and four great grandchildren, Nevin and Peyton Wood, and Harper and Emery Tavoni.
Preceding her in death, along with her parents, was her loving son, Ken Bellamy in 2010.
A graveside service will be held in Brookfield Cemetery 11400 Shaefer St. NW Massillon, Ohio 44647 at 1:30 p.m. on Saturday, August 26, 2023, with Pastor Mark Statler officiating.
In lieu of flowers, donations can be made in Pat's memory to St. Jude's or the Fabry Association. Dodds Funeral Home assisted the family with services.
Sign up for our Newsletter
Interested in a monthl roundup of stories? Enter your email to be added to our mailing list.