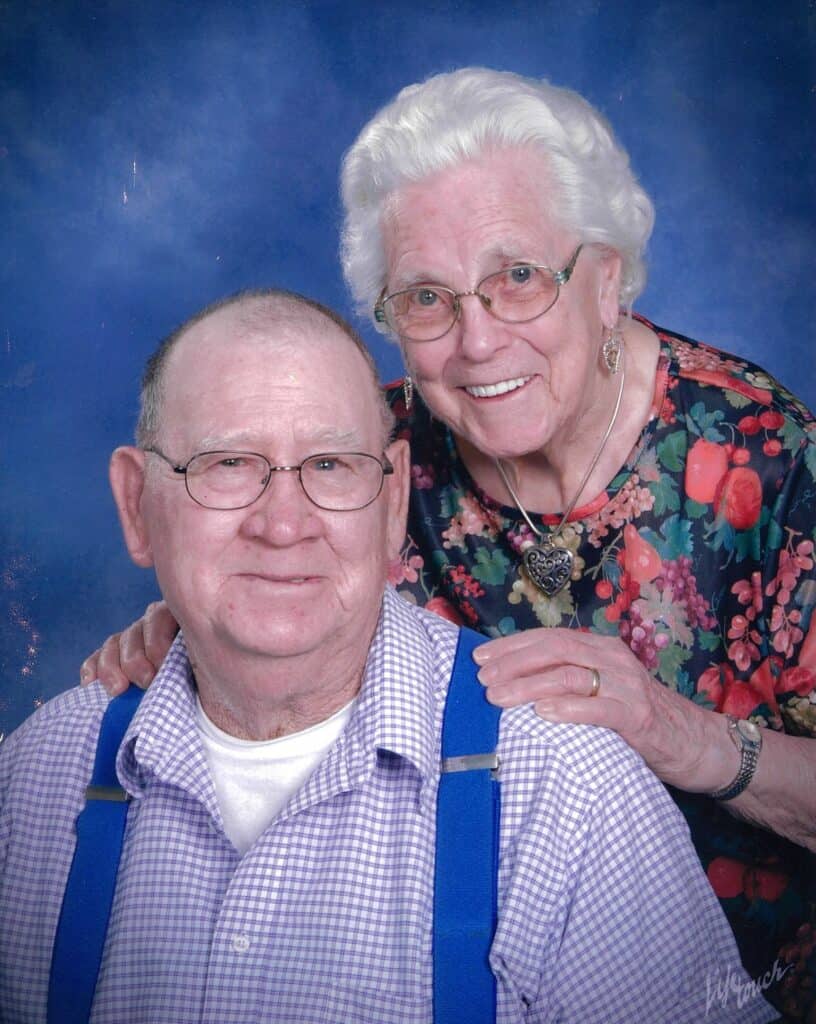 Esther M. Nichols, 100, of Malvern, passed away, Wednesday, Aug., 2023 in the Carroll Healthcare Center.
She was born May 25, 1923, in New Harrisburg to Harrison and Myrtle (John) Leggett. She was a housewife and is the oldest living member of the Malvern First Christian Church. She is a member of the Minerva VFW Aux. 4120, Malvern American Legion Aux. 375, Carrollton Eagles Aerie 2185 and volunteered at the Malvern Care Center. She was an avid bowler for many years and loved sewing and quilting.
She was preceded in death by her husband, Robert Nichols in 2014; two sons, Charles Campbell and William Richards; three sisters, Ethel Ferguson, Jean Grogg, and Blanche Freitag; six brothers, Duane, Jim, John, Emery and Joe Leggett and Loyal Stoffer and a grandson. She is survived by three daughters, Mary Ellen Rios of Puerto Rico, Dorothy Holmes of AZ and Jackie (Mark) Wadding of Marysville, TN; and stepdaughter, Debbie (Dan) Clear of Malvern and many many grandchildren, great-grandchildren and great great-grandchildren.
Funeral services will be held Tuesday at 11a.m. in the Malvern First Christian Church with Mr. Mark Black officiating. Burial will be in Liberty Cemetery. Calling hours will be one hour prior to services from 10-11 am. Those wishing to send condolences may sign the online register at www.gotschallfuneralhome.com.
Sign up for our Newsletter
Interested in a monthl roundup of stories? Enter your email to be added to our mailing list.