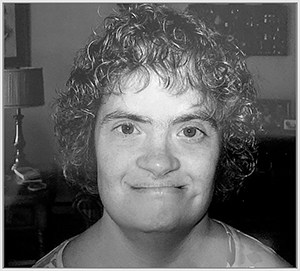 Amy Laura See, 53, passed away at her residence in Williston, OH, following a short illness Thursday January 19th, 2023. She was born August 6th, 1969, in Marietta, OH and has lived in Williston for the last 10 years.
She enjoyed dancing, running track in the special Olympics programs, and above all, her music. She always had a ready smile, and appreciated a good ribbing from her many siblings. She will be sorely missed, as she was the shining star, with a heart of gold, in the See family.
She is survived by her mother Rita See of Huron, OH; sister, Sally Frigo of Trotwood, OH; brothers, Edward See of Ellenton, FL, Albert (Regina) See of Milan, OH and Michael (Nancy) See of Sarasota, FL; nieces and nephews, Eric (MJ) See of Cincinnati, OH, Gregory (Sarah) See of Columbus, OH, Robert Frigo (Megan) of Bellbrook, OH, and Alyssa and Ashley See of Sarasota Fl.
She was preceded in death by her father, Edward See; and brother, Mathew See.
Friends will be received 10:30 a.m., Friday, Jan. 27, 2023, at St. Peter Church, 430 Main Street, Huron, OH, where a Funeral mass will be celebrated 11 a.m. Inurnment will follow in Meadow Green Memorial Park, Huron, OH.
In lieu of flowers, contributions may be made to the Luther Home of Mercy, 9029 W. State Route 163, Williston, OH 43468. Arrangements entrusted to Groff Funeral Homes & Crematory, 1607 E Perkins Ave, Sandusky. Online condolences may be shared with Amy's family at www.grofffuneralhomes.com
Sign up for our Newsletter
Interested in a monthl roundup of stories? Enter your email to be added to our mailing list.