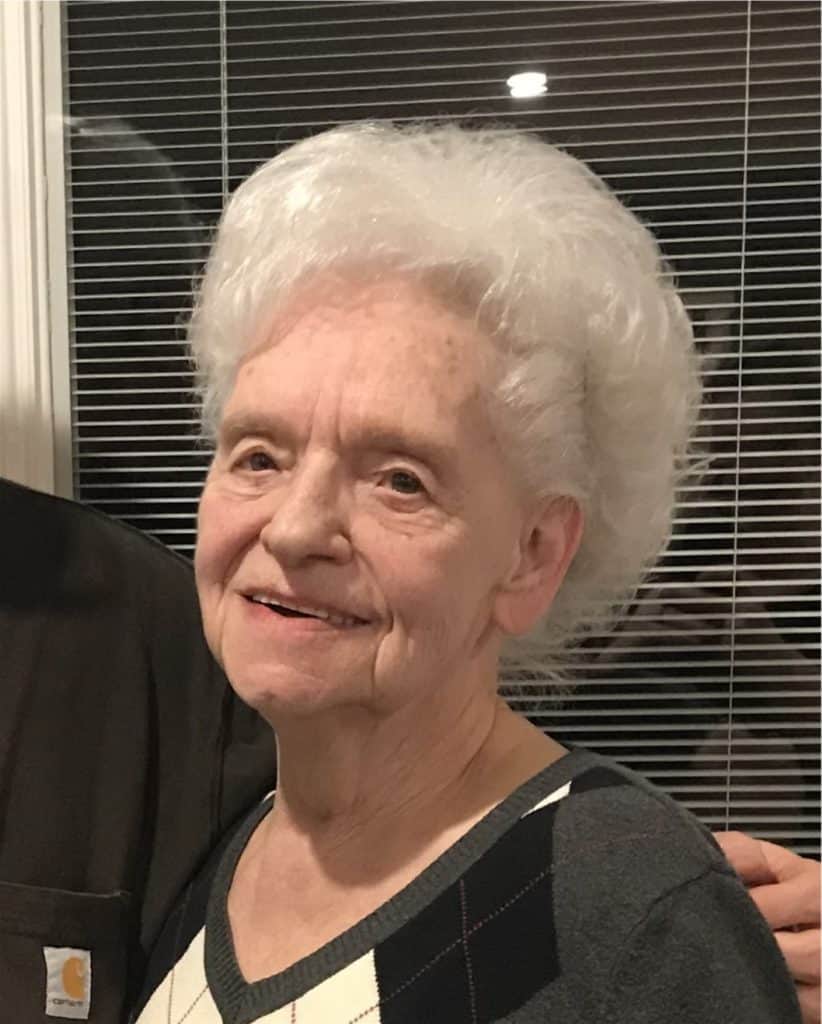 Alice Marie Robinson, 87, a longtime Dellroy, resident died Wednesday night, Feb. 2, 2022, in the Park Village Southside facility at New Philadelphia, following a brief illness.
Born Nov. 28, 1934, she was the daughter of the late Charles Leroy and Genevieve Adeline (Thompson) Tinlin.
Her husband, the late Rodney Allen Robinson, Sr., whom she wed June 30, 1953, passed away Feb. 14, 1994. In addition to her husband and parents, she was preceded in death by three brothers Virgil, Rae, and Harold Tinlin; and a sister, Betty Lou Leggett.
Although primarily a homemaker, she was employed for many years as a waitress at the Atwood Yacht Club and worked for her brother, Virgil at Tinlin's Sohio in Dellroy. She was a 1953 graduate of the former Dellroy High School and a member of Dellroy United Methodist Church.
Alice Marie was a fixture in Dellroy having lived there most of her life and was a former league bowler at Atwood Lanes. She spent many hours engaged in crocheting, needlepoint and knitting, creating many finely crafted items for her family. Her favorite activities included attending her grandchildren's sporting events and going out to eat. She was a loving mother, grandmother, great-grandmother, great-great-grandmother and sister who will be missed by her family and many friends.
She is survived by her three children, Rodney A. "Robbie" (Jody) Robinson Jr. of Canton, Mrs. Dianne (Bryan) Cole of Sherrodsville and Randy A. (Rhonda) Robinson of Bowerston; two brothers, Richard "Dick" (Cherie) Tinlin of Florida and Paul (Wanda) Tinlin of Dellroy; nine grandchildren and 14 great-grandchildren; and one great-great-grandson; four sisters-in-law, Nancy McCartney of Dellroy, Maxine Robinson of New Philadelphia, Margie Robinson of Sherrodsville and Ethel M. Tinlin of Carrollton; and a large family of nieces, nephews, and cousins.
Public graveside services will be conducted at 2 p.m., Tuesday, Feb. 8, at Sherrodsville Memorial Gardens with Rev. Kenneth Ogg officiating where interment will follow. Calling hours with limited family present will be held Tuesday from 11 a.m. until 1 p.m. in Baxter-Gardner Funeral Home at Sherrodsville. The family has requested all attendees observe COVID protocols and wear a mask. Contributions in Alice Marie's memory may be made to Community Hospice, 716 Commercial Ave. S.W., New Philadelphia, OH 44663 or the Dellroy United Methodist Church, 1 W. Main St., P.O. Box #172, Dellroy, OH 44620. To leave an online condolence message, visit
Sign up for our Newsletter
Interested in a monthl roundup of stories? Enter your email to be added to our mailing list.