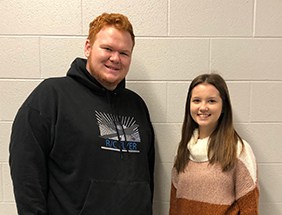 Seniors Trevor Zinda and Rebecca Stoneman were named Carrollton High School Students of the Month for November.
Zinda is the son of Aaron and Jodi Zinda of Carrollton. He has a younger brother, Ben, who is a sophomore.
He is a member of the band, jazz band and brass choir. He participates in speech and debate, plays and musicals, CHS Club, Youth to Youth Club, Radio Control (R/C) Club and Bridge Youth Group. He is a class officer.
What are his hobbies? "I am really involved in the radio control hobby. I fly many R/C planes and I even started a club for it at the school," he explained.
Zinda is not sure where he will go to college, but is considering Kent State, Stark State or the Pittsburgh Institute of Aeronautics. He wants to work in the aviation field or become a firefighter. He does admit the village council spot up for election next year, looks really interesting to him.
Who has influenced him?
"I would definitely say Elon Musk has influenced me the most. The reason why is he makes most of his inventions for the betterment of society and not for profit," he said. "He also doesn't let people call his inventions stupid or say they won't work because he proves them wrong.
What advice does he give for success in life? "When life gets you down, just remember: She'll bluff."
Stoneman is the daughter of the Neil and Lori Stoneman of Carrollton. She has an older brother, Jay, who is a student at Kent State University; and a younger brother, Ben, who is in 8th grade.
She is a member of chamber chorus and band and she is a pianist.
Stoneman enjoys learning how to cook and bake new things.
She plans to attend Mount Vernon Nazarene University and major in Elementary Education and Intervention.
Who has influenced her?
"My mom because she does such a good job of loving her family and others and always trying to be kind to everyone," she said. "If I can be half the mom and woman she is someday, I'll consider it a success."
What advice does she give for success? "Set deadlines and plans for your goals and stick with them."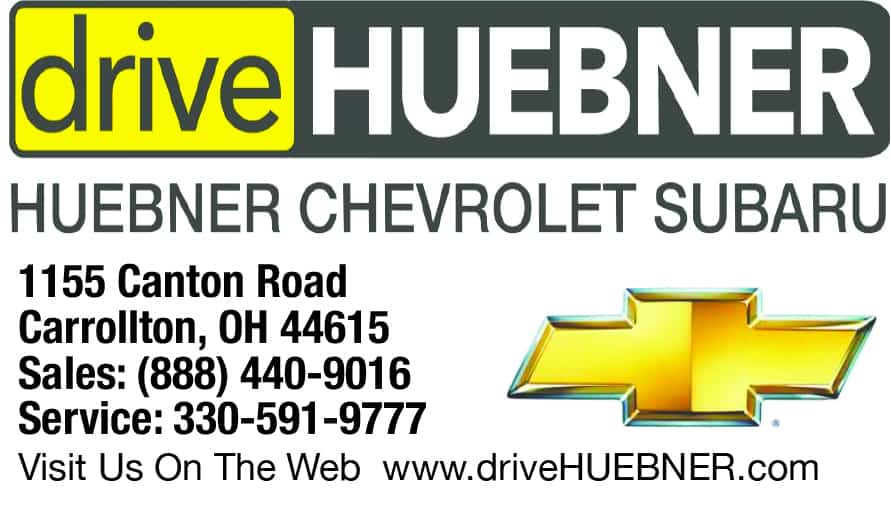 Sign up for our Newsletter
Interested in a monthl roundup of stories? Enter your email to be added to our mailing list.