By Carol McIntire
Editor
Meter and Merth roads in Augusta Township will soon be prepared to adequately handle the weight of semi trucks delivering material to a Carroll County business, thanks to a collaboration between township, county and state agencies.
Miller's Rolling Acres Metal, a metal and lumber supply company, is located at the dead-end of Merth Rd. about a mile off Andora Rd.
When Levi Miller and his family established the small business about 25 years ago in a single 2,240 square foot building, there was no thought about how to get semi trucks the short distance from Andora Rd. a paved county highway, across the dirt roads of Meter and Merth roads (a distance of about 1.3 miles) to the business. At that time, there was simply no way to anticipate the growth of the company over the next 24 years.
Over the next 20+ plus years, Millers Rolling Acres quietly grew, and grew, and grew, to become one of the area's preferred building supply leaders with sales of over $10 million a year. The business also physically grew to meet its customer base and today operates from buildings that total 30,400 square feet.
With the growth, came the need to deliver more and more supplies to the company via semi truck, which Meter and Merth roads were not designed to accommodate.
"There is only so much you can do with a gravel road," Augusta Twp. Trustee Carl Mangun said.
"There were semi trucks stuck on the road all the time," said Trustee President Jeff Hawk. "It just wasn't built to handle that kind of traffic and the intersections aren't wide enough for trucks to make the turn."
Henry Miller, who makes up the Miller's Rolling Acres management team with Levi and Eli Miller, estimated about 14 semis use the road each week to make deliveries.
In addition, approximately 30 trucks and cars visit the store as retail customers on daily basis.
In late 2019, the Miller team visited trustees to discuss the issue.
"There was no way the township could afford the cost of taking on a project to rebuild the two roads," Mangun explained, "so we went looking for help."
That's when he enlisted the services of Christopher (Chris) Modranski, who was the county's economic development director at that time, prior to his election as county commissioner.
"The Miller's dilemma was put on our radar by the trustees," Modranski noted.
Part of the economic development program is the business retention and expansion program where we visit existing county businesses to find out if they need help with anything. Ed Looman of Southeast Ohio (formerly known as APEG) and I visited the Millers."
Trustees, commissioners and state officials then set out to find a solution.
Trustees hired an engineering firm and acquired an estimated cost a rebuild of the two roads. With an estimate in hand, the agencies began a collaborative search for grant funds.
"We applied for an Appalachian Regional Commission (ARC) grant, but did not receive it at first," Modranski said. "However, we filled in as a backup and when one of the original grantees had to drop out, we received $100,000."
Ohio Southeast and Jobs Ohio provided $125,000, an Ohio Department of Transportation Jobs and Commerce (629) grant provided $125,000, Carroll County Community Improvement Corporation (CIC) added $75,000 as did Miller's Rolling Acres and county commissioners and the county's economic development pledged up to $185,000. Trustees paid the cost of the engineering fees ($30,000) and are paying for the installation of culverts, which was not in the original engineering plans.
Allison Contacting, LLC of Wellsville submitted the winning bid for the project at $680,000.
Work began June 6 on the full depth rebuilt of Meter Rd. The project includes 12-inches of stabilization (cement) with four inches of asphalt on top. The roads will be widened and ditches re-done.
"We're pretty much putting in a new road," Mangun said.
The Miller family is already busy constructing a new 14,400-foot addition that will bring their total square footage to 44,400. Previously the Millers purchased metal roofing and trim from a wholesale company. With the new addition, employees will manufacture their own metal trim. As part of the project, the Millers pledged to add eight new jobs. Modranski and Mangun said the Millers also plan to add a hardware store to the existing business.
"This project means a lot to us," said Henry Miller. "We had semi trucks getting stuck on the road all the time. The road just couldn't withstand the traffic. We are very thankful for our customers. About 95 percent of our business is residential and we believe having a paved road will continue to increase our business. I'd say we have about 30 inbound vehicles every day. We work with a lot of good contractors and customers. We are blessed and thankful for all those who are making this project happen."
Hawk said to some residents, it may seem excessive that trustees are spending that amount of money on just over a mile of township highway while other township roads remain gravel roads.
"We looked at the overall picture, including the amount of sales tax the company generates and the amount of it that comes back to the county, we felt it was a good project," Modranski noted. "
"We are elated we were able to make the project happen," said Mangun. " We are very, very pleased with the cooperation we received from county commissioners. Even though the township does not receive any of the sales tax generated by the business, we felt it was a good project for the county as a whole.
We are grateful for Jeannette Wierzbicki, director of OMEGA, and Fred Vogel, ODOT regional manager, along with commissioners. Without them, the project wouldn't have happened. They were very instrumental in making in happen."
"Being able to partner with Augusta Township to improve the roadway not only secures future tax revenue for the county, but allows Millers to expand their footprint, employee count and offerings. Securing grants from federal, state and local governments as we did here is a collaborative effort that will continue to propel Carroll County into the future."
Completion date for the project is the end of August.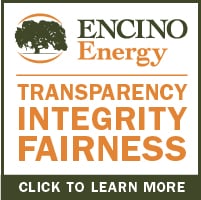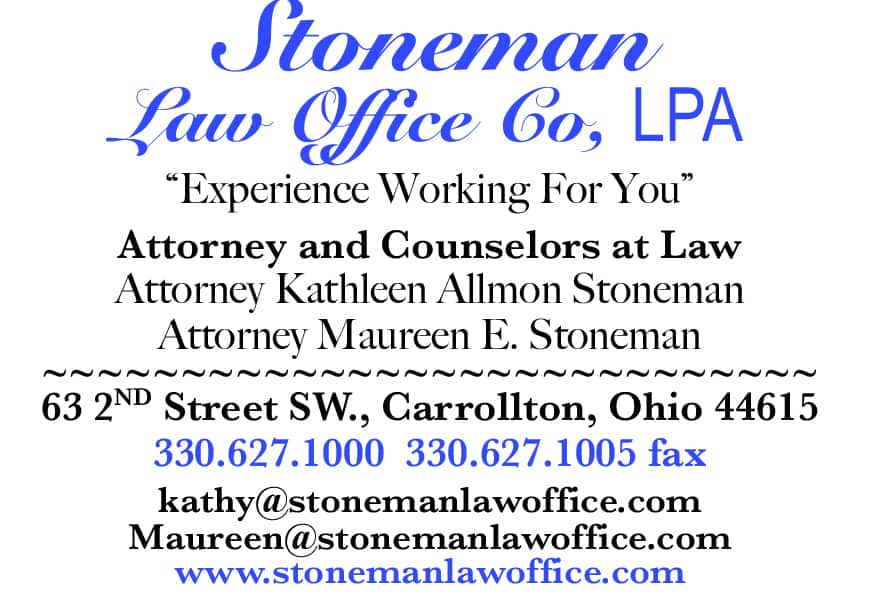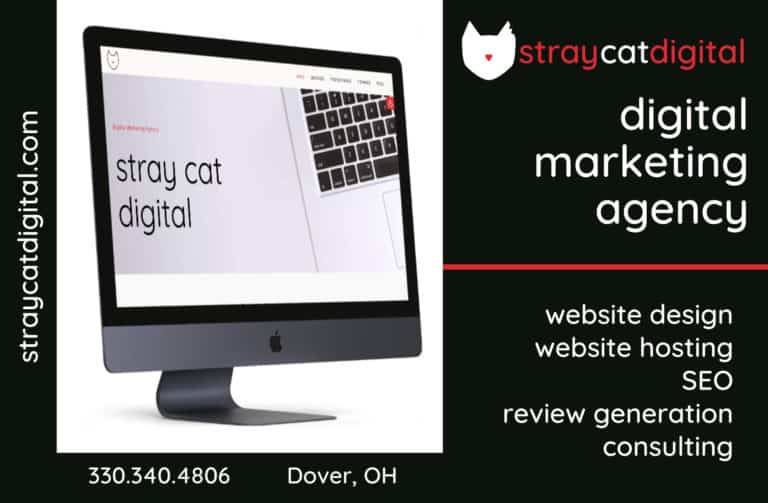 Sign up for our Newsletter
Interested in a monthl roundup of stories? Enter your email to be added to our mailing list.