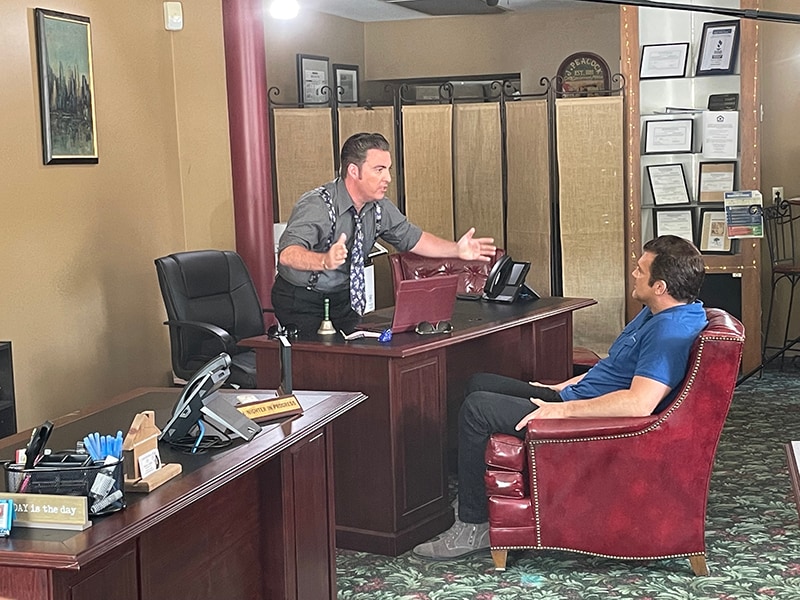 By Carol McIntire
Editor
The world premiere of "The Green Oak Guardian," a movie shot at several locations in Carrollton and Carroll County last summer, is scheduled May 20 at the Lions Lincoln Theater, 156 Lincoln Way E., Massillon.
The film is a product of local screenwriter and Carrollton native Duane Abel, who also has a part in the movie.
The movie came about because when I was on the set as an actor for my first feature film "Christmas Collision," the production team of United Front Films asked if I did any other writing besides my comic strip series ZED. I mentioned that a screenplay that I had written was being held by a producer and they invited me to send any ideas I had. After a few months I sent them an outline that they seemed very excited about," said Abel.
Abel, the creator of the comic strip "Zed" noted the old adage is to write about what you know.
"Since I have been a professional cartoonist for nearly three decades, I seem to know a great deal about that world. Also, I am always fascinated because every time Hollywood gets ready to make another comic book superhero movie, someone is always disappointed in the casting. At various points in history that person has also been a very vocal and outspoken creator. So, the question arose: what if this Hollywood actor went to the creator's small town to convince him he was the best man for the job only to discover the actual creator of the hottest superhero in comic books is a widowed mother with a young daughter?" Abel said.
Abel spent the next two weeks writing the rough draft long hand in a school notebook.
"By the time I had filled 100 or so pages with some very sloppy handwriting I proceeded to type everything up in an official screenplay format. The fun part about writing anything is coming up with a good character name so any character in this film is named after a family member or a noted comics historical figure" he said.
He emailed the script and forgot about it.
"Two weeks later they called very excited about having it become an upcoming production," Abel noted.
As for the buzz created when the director and actors rolled into Carrollton for filming, the Carrollton High School graduate said, "Because the film features a small town, I wrote it as if it were going to be filmed in the area not knowing that that would actually come to fruition. All it took was bringing the producers and director into the area and show them how beautiful and cinematic it could be! The production would not have happened had it not been for our amazing local business owners and community leaders."
The cast, crew and directors spent several weeks in Carroll County filming in local business and country settings that include Van Horn Grand Tea Room, Betty Kaye Bakery, Ashton's 5 and 10, Heartland on Heritage, Guess Motors, Diamond Lake Cabins, Paperwork's and More, Bluebird Farm, All In Training, Cedar One Realty, Carroll County Messenger and Carroll County Coffee Company.
"Everyone was very open to allowing this production to film in various Carrollton locations because while this is a romantic comedy feature film that is produced at the highest quality possible, it is still an independent feature film and thus the producers are always seeking budget friendly options!"
In the film Abel portrays Cy, the Hollywood agent to movie heartthrob Grayson Kane (played by Houston Rhines) who has been seen on such TV shows as Grey's Anatomy, Brooklyn Nine-Nine, Hawaii Five-O and Christmas Lovers Anonymous.
The movie's leading lady is portrayed by Abi Van Andel, who has appeared in many films including "Dark Waters" alongside Mark Ruffalo and Anne Hathaway. Portraying the character Earl (named after my grandfather Earl Abel) is Duffy Huston, a versatile and accomplished actor who's one man show was named the "Best in LA". Also appearing in the movie is veteran actor Vernon Wells, whose long list of credits include MAD MAX 2, Commando and Weird Science to name a few.
Doors open at 6 p.m. and the movie will start at 7 p.m. Following the movie there will be a short question and answer session with the audience.
Tickets for the premiere are $10 each and can be purchased at this link: https://buytickets.at/lionslincolntheatre/892965.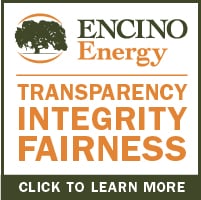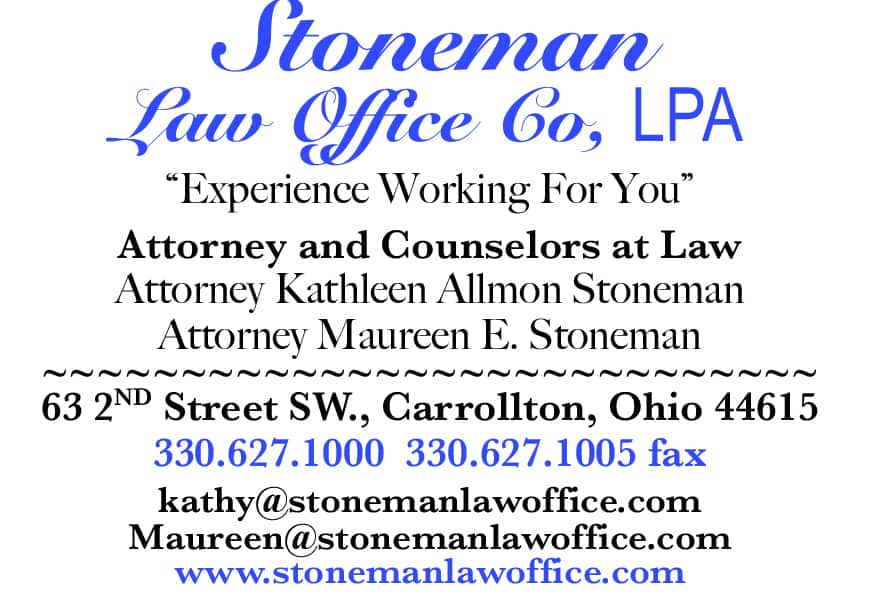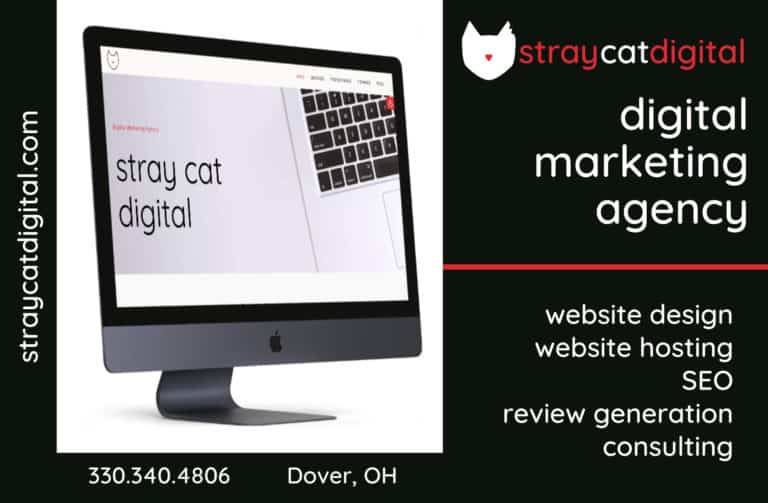 Sign up for our Newsletter
Interested in a monthl roundup of stories? Enter your email to be added to our mailing list.