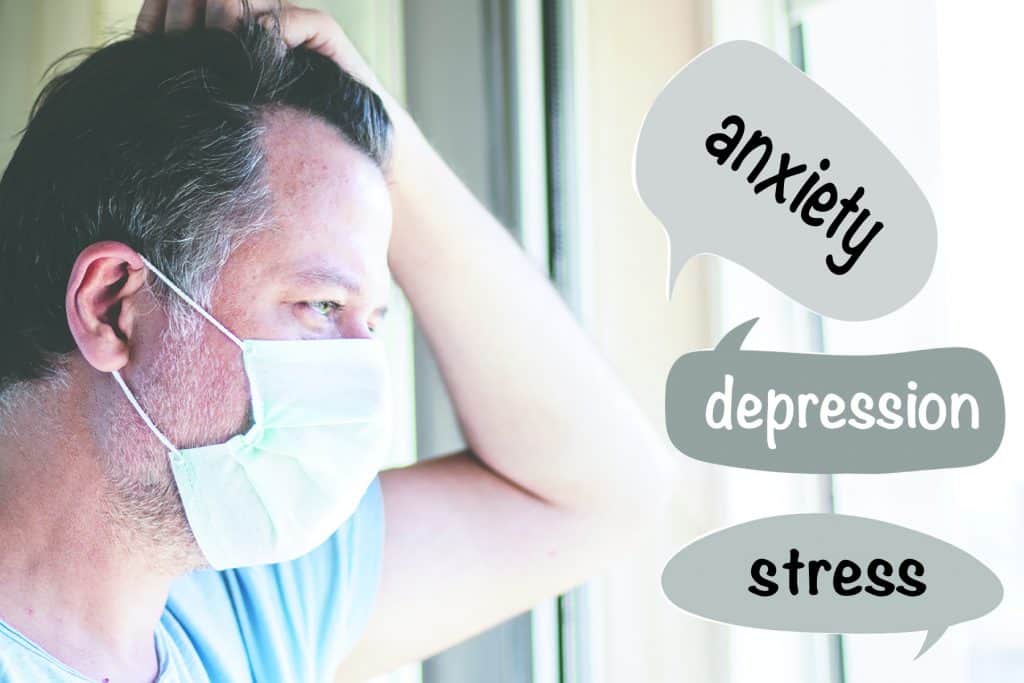 Depression…anxiety…anger…thoughts of suicide…all parts of pandemic
Mental health agencies dealing with increase in need for services
By Leigh Ann Rutledge
CCM Reporter
Mental Health facilities are seeing an uptick in clientele since the onset of the COVID-19 pandemic.
J. J. Boroski, executive director of Community Mental Healthcare of Tuscarawas and Carroll Counties, said people are seeking treatment for anxiety and depression, plus individuals are seeking help due to suicidal tendencies for a variety of reasons.
Boroski explained substance abuse and mental health are closely related. Those with depression or anxiety often turn to substances to self-medicate. Chronic substance abuse leads to changes in the brain and how you respond to things in your environment. Self-medicating is a temporary fix, and doesn't solve the underlining issues.
The COVID-19 pandemic is impacting people in different ways, he explained. Business owners who had to close their doors, employees with no income and front line workers dealing with the pandemic daily may be more impacted than others. Living in a rural community, often individuals rely on others for transportation since there is no regular public transportation. If they are stuck at home and not able to get access for their needs, it can lead to feelings of isolation and loneliness.
According to Boroski, they have seen a 90 percent increase in interest in services through April. They generally serve 3,000-3,200 individuals a year.
"The saving grace in Ohio is the government allowed providers to offer services and billing via telephone and video," Boroski said. New clients can be seen via phone or in the office.
For those who wish to be seen in person, they are following the directives for social distancing, checking temperatures and sanitizing.
Are there things individuals can do to help ease the situation?
Boroski recommends focusing beyond yourself by focusing on other people, such as checking on your neighbors; get involved in the community by supporting local businesses; get interested in a new hobby (many are making masks) or return to an old hobby. With the restrictions loosening, things will be starting again, and it will be energizing to see people being active. He recommends finding things to do to get away from social media and television and limit exposure.
"Everyone is impacted to some level and with the school closures, the impact is across the lifespan," Boroski added.
Children thrive on routine and structure at home and in life. School is part of their routine and the closure has disrupted the routine. Boroski advises parents to create a new routine with meaningful activities, making items for grandparents or for nursing homes.
"It's important for parents not to be afraid to have the conversation of what is going on. By explaining what is happening, keeps the door open for kid's conversations," Boroski said. "Conversation allows kids to not keep their fears to themselves where it can manifest into anxiety and/or depression."
Community Mental Healthcare holds a video meeting once a month on Zoom. This allows people to ask questions and connect with Boroski and counselors. Check the website or Facebook page for the June date.
Community Mental Healthcare is always accepting new clients. Boroski explained the services are still available, they may feel different. They offer assessments, therapy and psychology services. Primary care and dental services are open at the Dover office, and are available for Carroll County residents. All services are on a sliding fee scale. "We don't want finances to be a barrier for those seeking treatment," Boroski stated.
Community Mental Healthcare has a 24/7 crisis line at 330-627-5240. Anyone concerned about a family member, friend or if they need to talk to someone, people are available at the crisis line to help individuals to work through their problems.
The Carrollton office is located at 331 W. Main St., Carrollton, and can be reached at 330-627-4313. Additional information can be found by visiting www.cmhdover. org or Community Mental Health, Inc. on Facebook.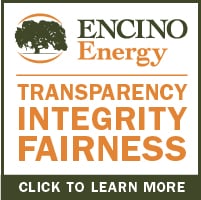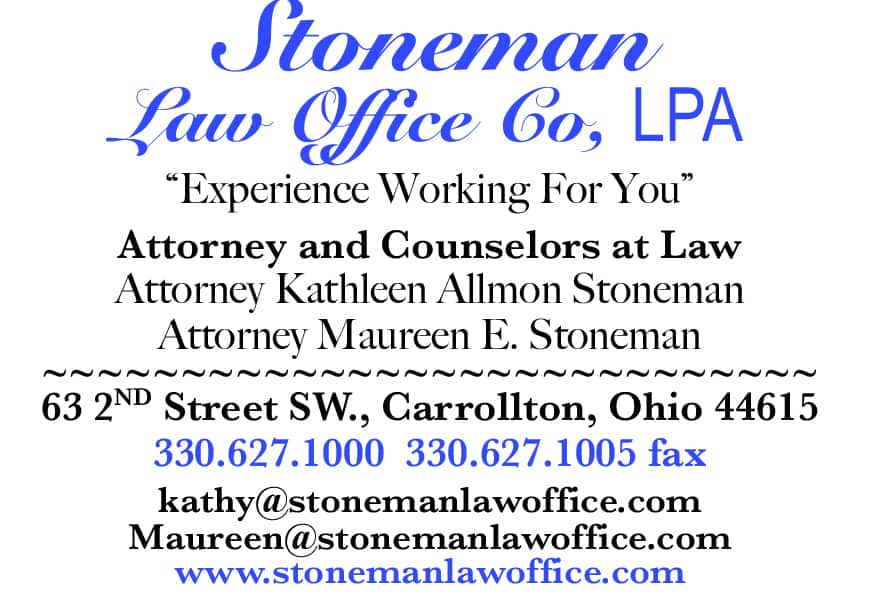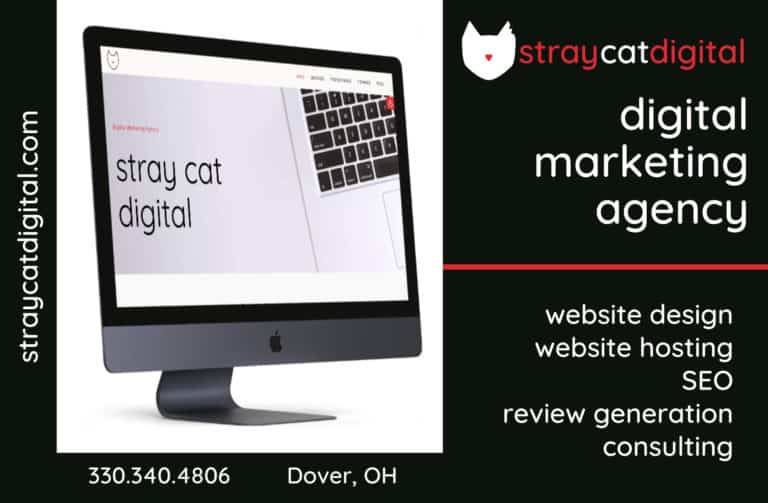 Sign up for our Newsletter
Interested in a monthl roundup of stories? Enter your email to be added to our mailing list.