The Malvern Hornets picked up the team's first win of the season Aug. 28 at Leetonia.
The Hornets won in three, 25-1, 25-18, 25-20.
Olivia Brothers scored 15 points and four aces to take top scoring honors while Audrey Sikorsky (10) Haley Wilkinson (9) led the team in kills. Assist leaders: Abby Moody (18), and Brothers (14) combined for 32 assists while Zion Watson earned top defensive honors with 10 receptions and four digs.
The Hornets dropped a three set match to Tuscarawas Central Catholic the following night at home. 21-25,13-25, 22-25.
The trio of Moody, Wilkinson and Whitney Smith scored 18 points, divided evenly. Kenna Ball recorded 10 kills while Brothers and Moody topped the assist category with eight and seven respectively. Zoe Sikorsky contributed 13 digs and 15 receptions.
JV scores: 
Malvern defeated Leetonia 25-10, 25-20.
Malvern defeated TCC 25-11, 25-22.
CARROLLTON
Marlington spoiled the league opener for the Carrollton volleyball team Aug. 29.
Playing at Carrollton, the Warriors fell to the Dukes 13-25, 9-25, 6-25 in Eastern Buckeye action (EBC).
Sophomore Emma Shafer was top server with eight points and added two kills. She also led the team in assists with six. Junior Anna Perdue had two kills.
Defensively, Phoebe Moyers had 13 digs.
Carrollton dropped to 1-6 overall with the loss and 0-1 in EBC action.
Marlington won the JV matchup 25-19, 17-25, 25-21.
MINERVA
The Lady Lions opened up Eastern Buckeye Conference (EBC) action at home Aug. 29 Minerva against West Branch.
The Lions took the Warriors to five games before falling 9-25. 25-20, 13-25, 25-19, 4-15.
Sierra Cress scored 15 points and two aces while Ayla Shellenbarger chipped in 10 points, two aces and 11 digs. Jenna Dowell tallied 16 digs and Gabby Romano recorded 12 kills.
Steubenville
The Lions lost a non-league contest Aug. 24 at Steubenville in five games, 21-25, 25-21, 23-25, 25-23, 13-15.
Olivia Mandato had two solo blocks. Romano had 12 kills and one solo block.
Offensively, Mady Morckel scored 14 points and six aces with Shellenbarger contributing 12 points and four aces. Dowell tallied 23 digs.
Sandy Valley
The Lady Cardinals came up short in a five-set match at Indian Valley Aug. 29, 25-21, 21-25,27-25, 20-25, 9-15.
Ward delivered 44 assists to the effort, with Lexi Tucci pounding out 27 kills and Faiello chipping in another 15.
Haswell led the servers with 12 points and 3 aces, with Faiello and Tucci scoring 11 points apiece. Gabbie Smith had a dozen digs for the Cardinals.
Tusky Valley
The Cardinals scored a comeback win over Tusky Valley Aug. 30.
After dropping the first two sets, the Cards dug in and pulled off a five-game upset with scores of 19-25, 16-25, 25-19, 27-25, 15-13.
Tucci was everywhere for the Cardinals, pounding out 30 kills (including the match winner) to go along with 10 digs, five service points with two aces and an assist. Smith and Zoe Ward each had double figures in digs with 12 and 11, with Ward handing out 45 assists. Teresa Petro led a strong blocking effort with four, while Faiello and Haswell led servers with 12 points and two aces apiece.
Waynedale
Sandy Valley came up on the short end of a match with Waynedale Aug 26 by scores of 21-25,13-25, 23-25. Faiello and Smith each tallied 10 digs. Faiello scored 10 points, including a trio of aces. Tucci recorded 17 kills and Ward delivered 29 assists.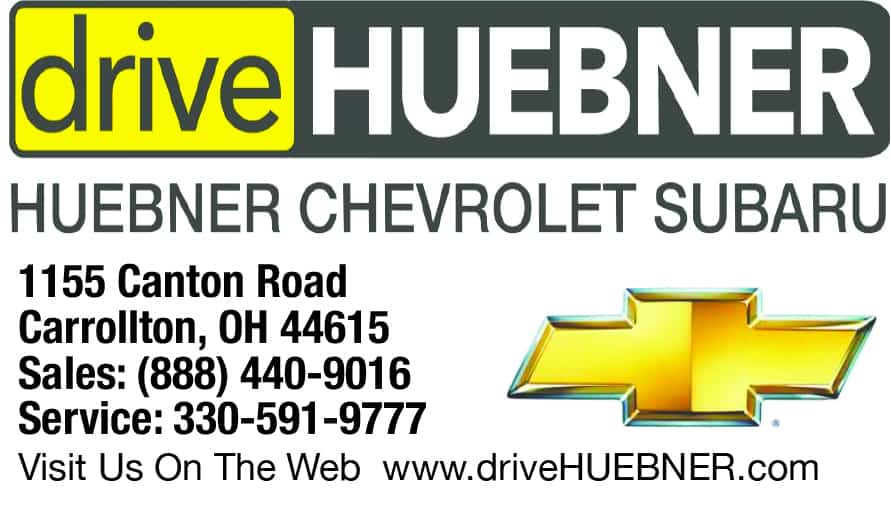 Sign up for our Newsletter
Interested in a monthl roundup of stories? Enter your email to be added to our mailing list.