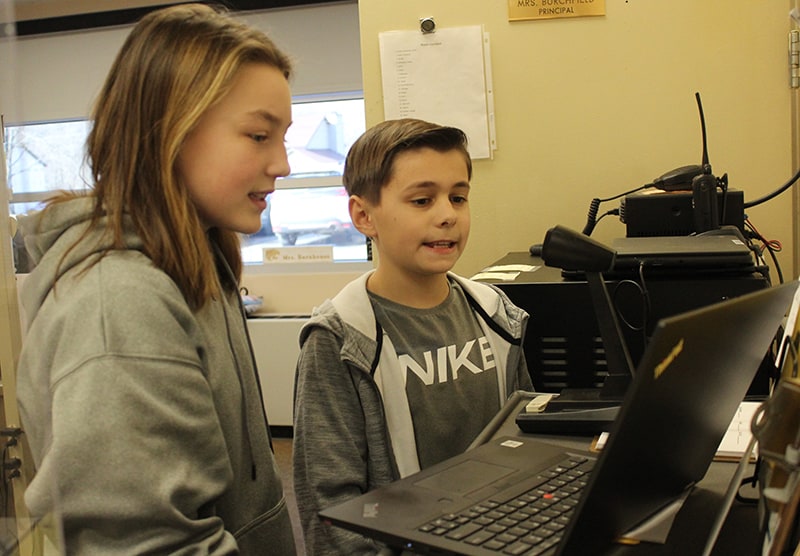 Students at John Gregg Elementary are gaining a sense of responsibility by assisting school leaders and staff members with some of their tasks.
A student aide program began in February to help fulfill goals within the Edison Local School District's five-year strategic plan. One goal is to build and protect a school culture where all staff and students accept responsibility in cultivating a respectful, safe and supportive school and classroom environment, and one way is to develop opportunities for shared leadership. The program correlates with that way of thinking, and so far 10 fifth and sixth-graders have been aiding the school counselor, nurse, secretary, special needs unit and Principal Tammy Burchfield on a daily to weekly basis.
Participants include Beckett Dopp and Mimi Ault, who help write and make announcements each morning; Presley Leake, Olivia Ferguson, Lydia Krepps and Leila Sudvary, who help school counselor Tiffany Moses when morning and afternoon preschool students arrive and depart; Aliyah Glover, who also assists Moses in her office; Adrienne Granatir, who aides school secretary Casey Barnhouse; Brea Shrieve, who helps school nurse Natasha McConnell; and Brycen Kline, who works with Shaylyn McCarthy in the special needs unit. Each student is on the job for a half-hour and will continue their roles for the remainder of the year.
"One of the goals from the district's strategic plan is to develop opportunities for shared leadership. We wanted to provide leadership opportunities for students in fifth and sixth grades and [school counselor] Tiffany Moses had the idea to do the student aide program," Burchfield said. "We began discussions after Christmas break and she and I had been talking about building leadership with the students. She came to me with the idea, and I said to do it."
Moses said she sought ways to get students more involved and engaged, and the program not only allows them to prepare for the future but also learn the value of helping others. She created the positions as well as applications to teach students the process of preparing and applying for a position and officials selected the pupils for their posts.
"Now that we have been doing this process for a few weeks, the students and staff seem to love it. Personally, it has been unbelievably helpful to me. My personal aide, Aliyah Glover, works so hard every Monday that she comes to me. She arrives at my office and I have a list waiting for her and she gets right to work and takes it so seriously. She copies and makes Shout-Out Cards for the whole building and organizes many other things for me. She is such a joy and a responsible student," she continued.
"The building has been loving Beckett Dopp and Mimi Ault doing the morning announcements and they have even added some fun additions to the morning such as a daily riddle. Preschool morning workers Presley Leake and Olivia Ferguson help walk preschool and kindergarten students to their rooms upon arrival and help carry items such as birthday treats and snacks. The afternoon preschool aides, Leila Sudvary and Lydia Krepps, help walk all the preschool pickup students down to the gym for dismissal and help teach the students our hallway expectations. They even have started giving preschoolers Shout-Out cards themselves as a reward for positive behavior according to our building PBIS system. I know that Adrienne Granatir, the secretary's aide, has taken inventory of supplies and filled the copy machines, not to mention many other helpful clerical tasks," she continued.
"Brycen Klein, Mrs. McCarthy's aide, helps kindergarten students with their work while Brea Shrieve, the nurse's aide, fills supplies and does many other useful tasks. We are proud of these students and excited to build upon this program in the future."
Meanwhile, McConnell has kept Shrieve busy from restocking supplies in the self-care station to stuffing envelopes for immunization reminders.
"I think it's nice because it gives them additional responsibilities at school and a chance to develop extra skills outside of class," she continued.
Granatir has assisted Barnhouse by running and organizing copies for homerooms while Leake, Ferguson, Krepps and Sudvary have helped Moses lead preschoolers to and out of classrooms. Several student aides said they have been learning a lot by taking part.
"I love it and I'm super glad I got picked," said Dopp. "I hope I can continue it next year and in high school."
Leake said she enjoyed working with the preschoolers and helping with their snacks.
"I like it," she commented. "I like talking to them and I like listening to them. They are fun."
"I wanted to apply because I like helping, Mrs. Moses especially," said Glover. "She's really nice."
Burchfield said more students would be added if other staff members need help, but the youth must apply to take part.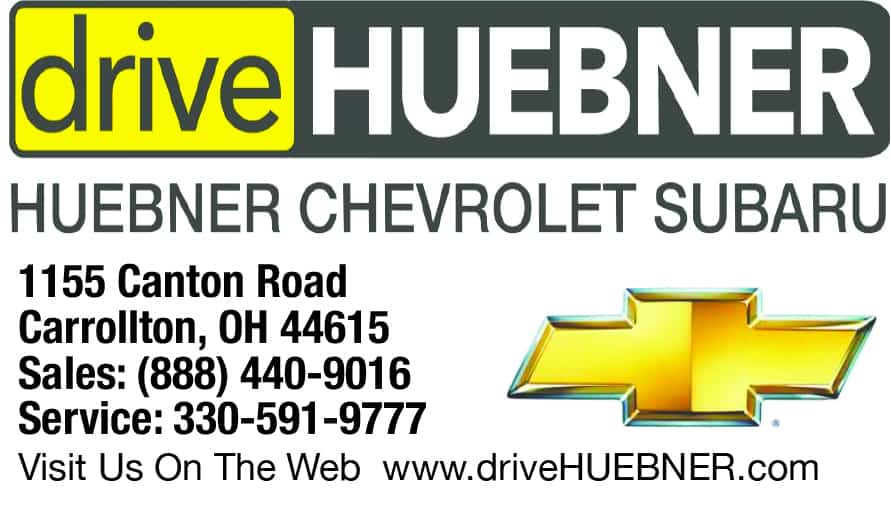 Sign up for our Newsletter
Interested in a monthl roundup of stories? Enter your email to be added to our mailing list.