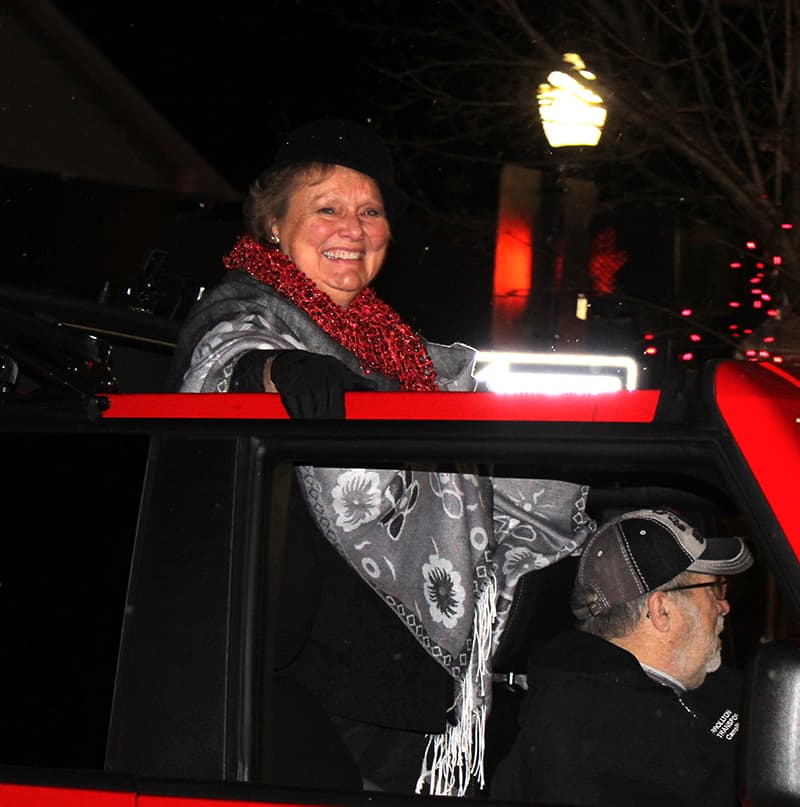 By Leigh Ann Rutledge
CCM Associate Editor
Like a scene from a Hallmark movie, a light snow fell as people lined the streets in Carrollton for the first night Christmas parade.
Bundled up against the chill in the air, parade goers of all ages waited for the arrival of Santa and Mrs. Claus. Their "sleigh", a restored 1931 Chevrolet fire engine owned by Ron and JoAnn Dennis. On cue, when the Carrollton High School (CHS) band appeared on N. Lisbon St. playing "Here Comes Santa Claus", the snowflakes magically turned fluffier and began to fall heavier.
Over 60 entries brought the "Winter Nights, Magical Lights" theme to life during the Nov. 27 annual Christmas parade.
Hosted by the Carroll County Chamber of Commerce and sponsored by The Carroll County Messenger and McFadden Insurance, the parade kicked off the holiday season in spectacular fashion.
Deb Senko, a longtime community volunteer, served as grand marshal over floats, walking groups, various vehicles and fire trucks.
Winners included:
Judges' Choice – Unified Bank.
Most lights – CHS Band. The 49-member band, dance line, majorettes and many instruments were "lit up" for the opportunity to escort Santa and Mrs. Claus;
Most Unique Entry- 1961 Dune Buggy, owned by Rusty and Michelle Johnson of Carrollton. Originally built by Michelle's dad and uncle in the 1980s, it last ran in 1995. Rusty rebuilt the engine, and the couple cruised all summer and noted, "It was a kick to decorate for the parade.";
Best Use of Theme – Carroll Masonic Lodge. The float of Lodge #124 celebrated the "Winter Nights, Magical Lights" celebrated the season with a lighted Christmas tree and offered "Peace and Good Will to All";
Best Motorized Vehicle – Fire truck owned by the Steve Barnett Family. He drove a 1980 Pearce Pumper formerly belonging to Fox Twp. Fire Dept.
Judges were Sean Smith, Jeff Tipton and Robert Wirkner.
Bud and Maryann Smith of S&S Equipment served as announcers for the event.
After the parade, Santa and Mrs. Claus greeted children (young and old). Cookies and hot chocolate given to children after telling Santa what "they want for Christmas", was provided by the Carroll County Dairy Promotion Board, Betty Kaye Bakery and Ulman's Bakery.
Representatives from the Carrollton Post Office were on Public Square and offered children the opportunity to send their wishes to Santa through the USPS Operation Santa.
Parade participants were provided hot chocolate and treats by the Carroll Masonic Lodge 124, Carroll County Coffee Company and Minor's Insurance.
Public Square, decorated by the Carrollton Business Women, was lit for the first time this season just prior to the parade.
The McCook House Civil War Museum featured a Christmas concert with Kathy Horn and Tim Tilmont following the parade. Visitors were also able to view decorated Christmas trees from area businesses, organizations and individuals.
Comments and praise for the parade have been forthcoming.
Ron Dennis thought it was great to drive Santa and Mrs. Claus and said, "I think you've started a tradition of the parade at night."
A longtime Carrollton resident said, "The turnout reminded me of the big Halloween parades back in the old days."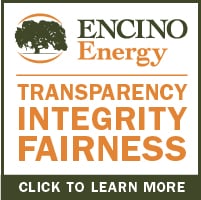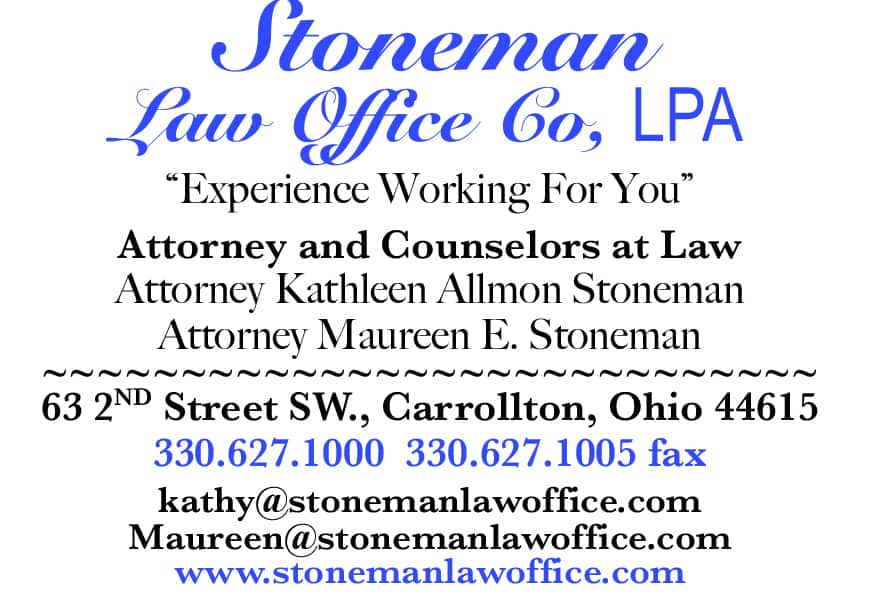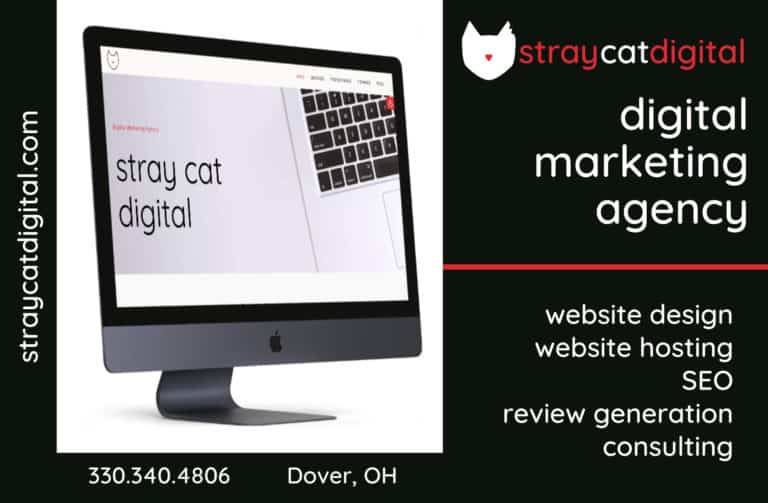 Sign up for our Newsletter
Interested in a monthl roundup of stories? Enter your email to be added to our mailing list.