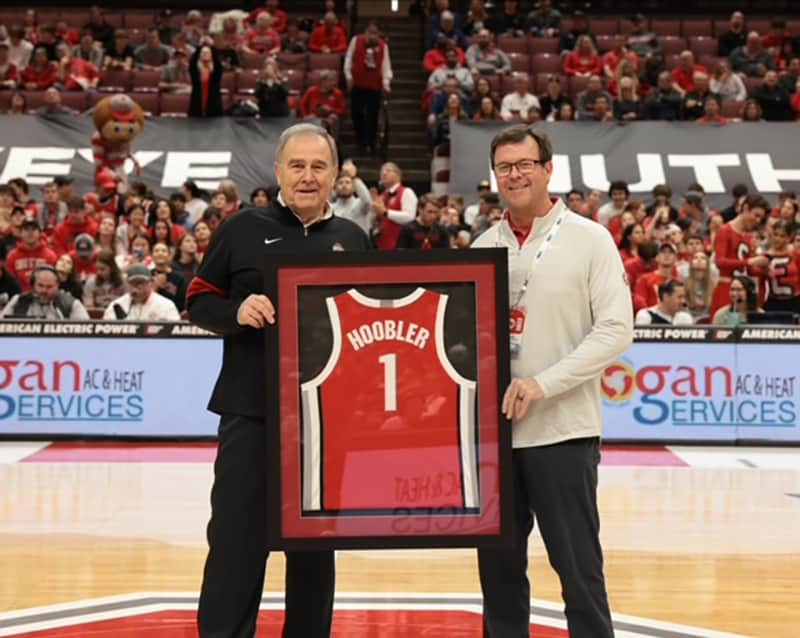 By Carol McIntire
Editor
The Ohio State University men's basketball program shared the midcourt circle with Carroll County native Dennis "Denny" Hoobler during the OSU v Northwestern basketball game Feb. 9 at the Schottenstein Center.
Hobbler, who grew up in Dellroy and graduated from Carrollton High School in 1968, was honored at halftime for over 35 years of employment in the OSU athletic department and a total of over 38 years at the university. He recently retired his OSU name placard but admits he will always bleed scarlet and gray.
"About all we know is scarlet and gray," he said from his home in Upper Arlington last week.
Fresh out of high school, Hoobler headed to Columbus and OSU where he received a bachelor's degree in business in 1972. In June, he and the former Nancy Drake of Harlem Springs, were married. The couple celebrated their 50th anniversary in June 2022.
Later that year, he joined the U.S. Army Reserves and completed basic training at Fort Polk, LA.
In the fall of 1973, the couple moved back to Columbus where Dennis enrolled in the Ohio State Graduate School.
"I was working and going to school part time. I worked in the athletic department as a student in 1977, 78 and 79," Hoobler recalled.
In early August 1979, he graduated with a master's degree in business, landed a job at Furman University in Greenville, SC, and the couple headed south.
The pair made the trip back north on Interstate 77 and across Interstate 70 in the summer of 1982 to the Columbus area, where they remain today.
Hobbler returned to his alma mater and spent the just over two years in The Ohio State University Alumni Office. In the summer of 1985, he moved to the athletic department, where he held a variety of administrative positions over the next 35 years.
"I have had so many great memories and experiences through my years at Ohio State. A couple of the best were attending the 2002 National Championship football game at the Fiesta Bowl in Phoenix, Arizona, when we beat the University of Miami in overtime and attending a number of Rose Bowl games. I have also met and become friends with so many great people including Archie Griffin, Jim Tressel, Jack Nicklaus and former basketball greats Jerry Lucas and Jimmy Jackson"
He and Nancy raised two children, Angie and Andrew, who are also Ohio State graduates.
As for retirement, the 73-year-old says he has no big plans, except to keep busy. One of his hobbies is volunteering at a local food bank.
Hobbler was presented with a framed Ohio State basketball jersey bearing the number 1 with his name on it.
He plans to add it to his memorabilia collection that also includes a framed Ohio State football jersey with his name on it.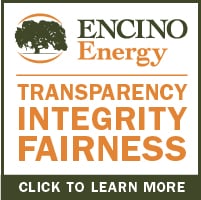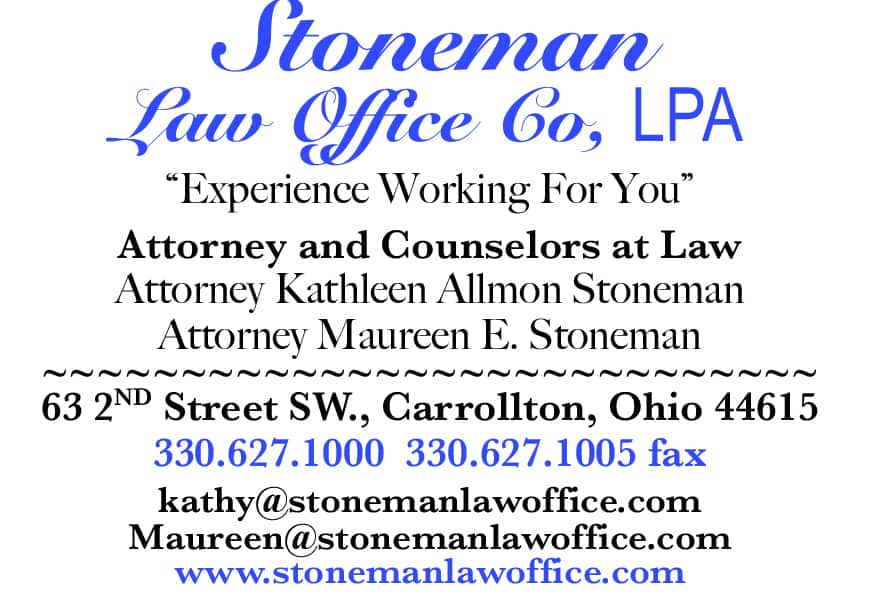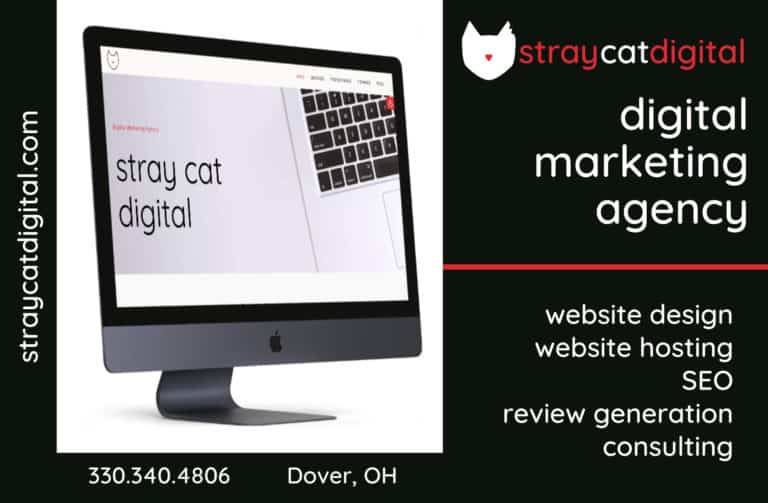 Sign up for our Newsletter
Interested in a monthl roundup of stories? Enter your email to be added to our mailing list.