A Minerva man who led Carroll County sheriff's deputies on a high-speed chase was one of 19 people indicted during a full-day session of the grand jury April 6.
Carroll County Prosecuting Attorney Steven D. Barnett said the grand jury heard evidence from 20 witnesses in 19 cases and indictments were returned in all cases. The grand jury, which was been meeting monthly for the past few years, did not meet in March.
CLINTON MICHAEL RAMSEY, 36, of 15060 Lincoln St. SE, Minerva, was indicted for Failure to Comply With Order or Signal of Police Officer, a third-degree felony.
Barnett, said Ramsey fled from sheriff's deputies after they attempted to stop and arrest him for an outstanding warrant from Stark County April 1 as he was exiting a Malvern gas station. Ramsey fled at a high rate of speed for several miles, driving left of center, and ultimately crashing his vehicle into a telephone pole in the 9000 block of Avalon Rd. After a brief foot chase and assistance from a police K-9, Ramsey was taken into custody.
Other felony indictments included:
JEFFERY LEE PERINE, 42, of 128 East Main St., Carrollton, second-degree Felonious Assault.
Perine is accused of striking a man with a claw hammer during an altercation between the two men at a Carrollton residence April 2. The man was evaluated by medics at the scene and refused any further treatment.
SHAWN M. BENTLEY, 33, of 11473 4TH Street, Magnolia, Gross Sexual Imposition, a fourth degree felony. Between Feb. 25 and 26, Bentley groped a sleeping 16-year-old female while she slept and with whom he resided at a Minerva area residence.
ISAAC THOMAS MOSER, 21, of 312 Plain Street, Malvern, second-degree Burglary and Menacing By Stalking, a fourth degree felony. Barnett said Moser broke into a Carrollton residence Feb. 22, where he was discovered by the startled female resident. After being confronted by the resident's dog, Moser fled. He's had previous and numerous contacts with the female and the residence. Moser was later found by deputies in the Malvern area and was transported to an area hospital.
MELVIN O. MASON, SR., 54, of 213 Jarvis Street, Bowerston, Domestic Violence, a third degree felony. Mason is accused of physically assaulting a female with whom he cohabitated in the Carrollton area March 1. Deputies determined Mason had previous convictions for domestic violence, including two from Harrison County in 2014 and 2016.
WILLIAM T. GOEBELER, 60, of 22460 SR 172, Minerva, Telecommunications Harassment, a fifth degree felony. Barnett said Goebeler made multiple phone calls to a Minerva residence leaving threatening or harassing messages to a female resident March 12. Goebeler was previously convicted in February in the county municipal court for a similar charge, elevating the current charge to a felony.
JAMES DAVID PAUL, 31, of 5095 Elk Rd. SW, Carrollton, Receiving Stolen Property, a fifth degree felony. On March 21, Paul was discovered by Carrollton Police to have used a lost credit card that belonged to a Carrollton woman. Officers were able to identify Paul using the card to purchase gasoline and other items before the card was disabled by the owner.
DANIEL JOSEPH BARTON, 47, of 5020 Elk Road SW, Carrollton, Carrying Concealed Weapons, (F4) one count of Having Weapons While Under Disability, (F3) and Driving While Under the Influence of Alcohol or Drugs With Refusal to Submit to Test, a first degree misdemeanor. Shortly after midnight on March 18, Barton was found passed out in his vehicle, which was parked with the engine running, on the roadway at Carrollton High School. During a pat down search, officers found a loaded 9mm handgun holstered on his person. Barton was taken into custody, where he refused chemical testing for the OVI charge.
GARRITT GEORGE BROWN, 22, of 10714 Bayard Rd., Minerva, two counts of Receiving Stolen Property (F5). Barnett said on Feb. 9, Brown disposed of two trailers reportedly stolen from surrounding counties by leaving and storing them at a Malvern area residence. The trailers were recovered by deputies.
ERIC F. HAWKINS, 37, of 1090 Bedrock Rd. NW, Dellroy, Trespass in a Habitation When a Person is Present or Likely to Be Present (F4). On March 18, deputies found Hawkins inside a Waynesburg Rd. residence where he did not have permission to be.
BRIAN MICHAEL SOLIDAY, 37, of 404 ဲ W. Plain Street, Minerva, Receiving Stolen Property (F4) and one count of Receiving Stolen Property (M1). Between Feb. 2 and 6, Soliday was found to possess and dispose of a 2009 Chevy truck at a Minerva area residence that was stolen from Stark County. During the investigation, Minerva Police officers also discovered several tools valued at less than $1000 which were also reported stolen and disposed of by Soliday at the same residence.
Drug-related indictments
BENJAMIN MICHAEL SHAW, 38, of Mineral City, Aggravated Possession of Drugs (F3), one count of Falsification (M1) and Drug Paraphernalia Offenses (M4). Deputies found Shaw slumped over in a vehicle in the parking lot of a Malvern area business Feb. 10. After waking him, Shaw falsely identified himself as his brother. Arrest warrants were discovered and a search prior to his arrest for the warrants revealed Shaw in possession of suspected methamphetamine, several glass pipes used to smoke methamphetamine, and a water bong. After being taken into custody, deputies correctly identified Shaw, who also had outstanding warrants for his arrest from surrounding counties.
HAYLEIGH MORGAN VANDIVER, 26, of 525 Canton Rd. NW Apt. 6F, Carrollton, Aggravated Possession of Drugs (F5), Driving While Under the Influence of Alcohol or Drugs (M1), one count of Endangering Children (M1) and Drug Paraphernalia Offenses (M4) On March 17, Carrollton police officers stopped Vandiver's vehicle for traveling left of center on Canton Road. During the stop, Vandiver failed several field sobriety tests and was taken into custody. During a search of her vehicle suspected methamphetamine and pipe used to administer methamphetamine were found. Vandiver also refused to submit to urinalysis test. Vandiver's two children were in the vehicle at the time. They were taken into custody by social workers and placed with a relative.
TIFFANY JEAN NIXON, 38, of Canton and GREGORY THOMAS OHLER, 39 of Beloit, were each indicted on Aggravated Possession of Drug (F5). Ohler was also indicted for Driving Under a Twelve-Point Suspension (M1). Carroll County deputies stopped a vehicle that was operated by Ohler March 5 and learned his operator's license was suspended. Nixon was arrested on an unrelated misdemeanor offense. After Ohler and Nixon were arrested and prior to being towed from the scene, a search of the vehicle found suspected methamphetamine accessible to both Nixon and Ohler.
DONALD GREGORY BLACKMON, 51, of 770 Jones Avenue Lot Z, Carrollton, Possession of a Fentanyl-Related Compound (F4), Possession of Drugs (F5) and Drug Paraphernalia Offenses (M4). Blackmon was found with a mixture of tramadol and fentanyl on his person Sept. 28, 2021, after a pat-down search of when Carrollton Police observed him walking in the Thomas Ave. area while investigating a separate matter.
JULIE A. McMILLIN, 21, of 1045 Salineville Rd. NE, Carrollton, Aggravated Possession of Drugs (F5). Methamphetamine was found in a cigarette package retrieved by Carrollton Police officers at McMillin's request Sept. 27, 2021, while officers were investigating a disturbance involving McMillin at a Carrollton car wash.
JASON ANTHONY CARMAN, 39, of 3982 County Rd. 75A, Bergholz, Aggravated Possession of Drugs (F5). Pretrial release officers found suspected methamphetamine on Carman's person after they went to his residence to investigate whether he was in compliance with the terms and conditions of his pretrial release in another pending felony case March 10. Carman was arrested and his bond revoked.
BRIAN WAYNE DEXTER, II, 39, of 822 East Porter Street, Malvern, Possession of Heroin (F5), Possessing Drug Abuse Instruments (M2) and Drug Paraphernalia Offenses (M4). Deputies stopped Dexter's vehicle for a marked lanes violation April 2. A K-9 search of the vehicle positively alerted on the vehicle and a search of the interior found hypodermic needles, spoons, a glass pipe, and a plastic straw. Also found was a baggie containing suspected heroin.
Arraignments are scheduled April 21 at 8:15 a.m. in Common Pleas Court before Judge Michael V. Repella, II.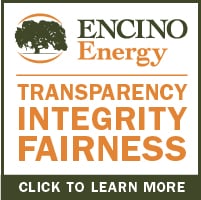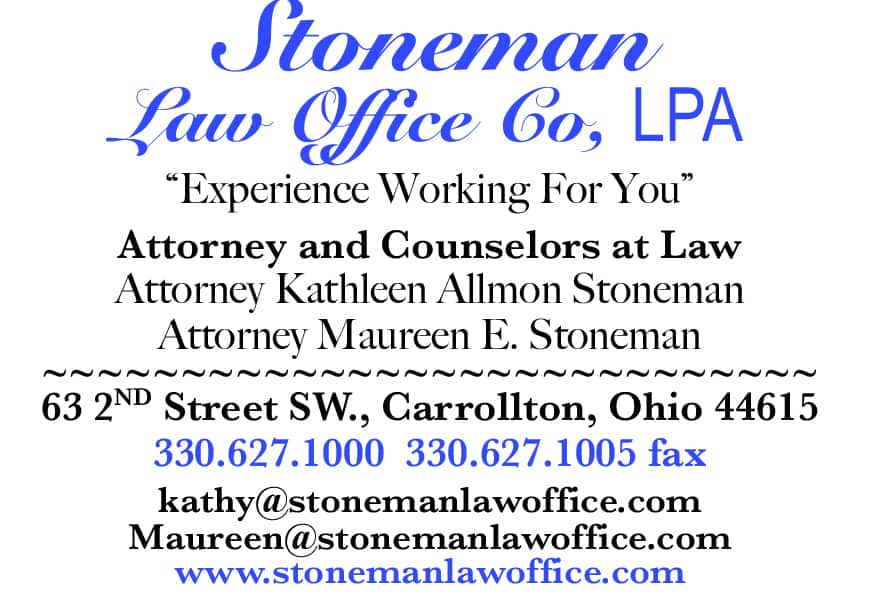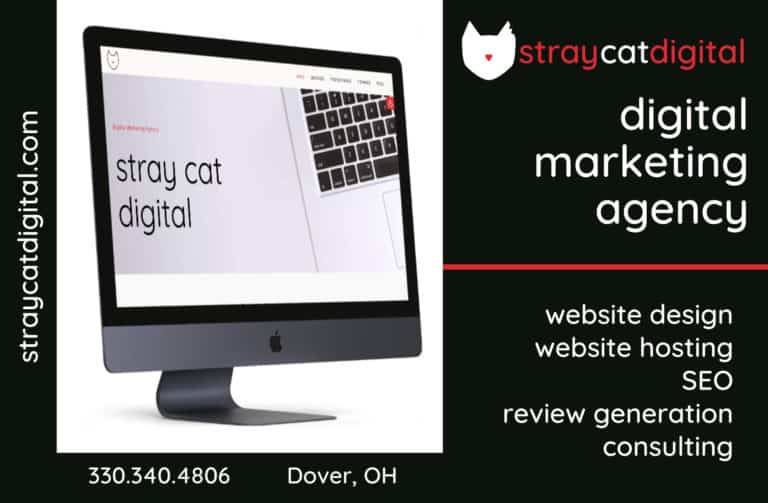 Sign up for our Newsletter
Interested in a monthl roundup of stories? Enter your email to be added to our mailing list.