Buying Guns
Top prices paid for clean pre-owned guns, rifles, handguns and Thompson center muzzleloaders, estate purchases also. RUNZO'S Outdoor Sports on the strip St. Rt. 62 in Beloit 330-537-2137. Check Us Out on FB.
Wanted
Standing Timber & Walnut Trees. CALL Carroll County Logging 330-738-2050 or 440-897-0863 Local and 25 Years Experience!
Household
Mattress Sale! All sizes – Bed-In-Box, Hybirds, Twin – Full – Queen – King – Foam and MORE! Check Us Out on Facebook, Mon., Tues. Thurs. & Fri, 9 to 5:30, Closed on Wed., Sat. 9 to 2. 330-868-1099 Gordon's Furniture – Minerva.
Transportation Driver, Carroll County Veterans Service Office.
Minimum Requirements: Shall be an honorably discharged veteran, and a resident of Carroll County. Must have a good driving record, able to follow directions, keep accurate records, and be able to pass a physical at VAMC. Valid Ohio Driver's license and proof of insurance required. Responsibilities; Transports county veterans to VA medical appointments and other duties as assigned. Responsible for the safety of passengers, demonstrating safe driving and punctuality. Maintain mileage log, cleanliness of vehicles and perform routine maintenance. Applications available at: 160 2nd St SW, Carrollton, OH 44615.
Help Wanted
Local Insurance agency looking for a part time licensed employee. Send resume or contact information to: Occupant, PO Box 175 Minerva, OH 44657
Program Director, IDD Waiver Services
Great opportunity to continue your career path in Social and Human Services.
•Manage the day-to-day operations of one to four programs on our campus or in the community, including organization and implementation of person-centered plans, advocacy, stakeholder relations, regulatory compliance, staffing, training, and financial management.
•Manage program staff members including performance evaluations, scheduling, and orientation.
•Make recommendations and/or decisions on employee hires, transfers, promotions, salary changes, corrective action, and terminations.
•Manage the implementation of program planning; monitor delivery of services and supports; ensure services are consistent, engaging, and relevant to the individuals served.
•Must be available on-call to support staff, find coverage or cover shifts as needed.
Qualifications:
•Bachelor's degree and two to three years of related experience in the Human Services Industry preferred.
•Or, an equivalent combination of education and experience.
•Other education, experience, training, licensure, or certification per state requirements or as required by applicable regulations.
•Current driver's license, car registration, and auto insurance.
•Strong attention to detail, organizational skills, and the ability to multi-task to meet deadlines.
•Effective communication skills to manage relationships.
•A reliable, responsible attitude and a compassionate approach. Apply Today at: St. John's Villa, 701 Crest St. NW, Carrollton, OH 44615 Call: 330-627-9789 EOE, Online: www.stjohnsvilla.net
Full-time and Part-time Direct Service Professionals for Afternoons and Midnights
Under direct supervision of the appropriate House Manager, the Direct Service Professional performs and supports all services for individuals residing in the residential setting at St. John's Villa according to their Individual Service Plan (ISP) and/or their Behavior Support Plan (BSP). The Direct Service Professional will provide a positive and rewarding home like experience while following all guidelines as set forth through St. John's Villa, The State of Ohio DODD and the Carroll County Board of DD. The DSP is responsible for upholding and practicing the policies, philosophy and mission statement of St. John's Villa in a professional manner at all times.
DSP will be scheduled to work 1 of 2 different shifts, pending staffing needs. Due to the requirement of proving coverage 24/7/365 for our individuals served, you may be scheduled an afternoon or midnight shift. Holidays and weekends are required for this position.
Apply Today at: St. John's Villa,701 Crest St. NW, Carrollton, OH 44615
Call: 330-627-9789 EOE, Online: www.stjohnsvilla.net
Garage Sales
Rummage Sale, Friday, May 6 from 9 a.m. to 5 p.m. and Saturday, May 7, from 9 a.m. till 12 noon. Resurrection Lutheran Church, 105 South Reed Ave. Malvern. Lots of goodies, something for everyone!
ONE DAY ONLY! May 14, ( 9 a.m. to 3 p.m.) 18 North Smith St., Dellroy. Nice entertainment center, dresser, some furniture, small tool box for small truck. Lots of MISC!
789 Courtview Drive, Carrollton May 5th & 6th 9 a.m. – 4 p.m.
Antiques, leg weight bench, exercise bike, Teen girls clothes, shoes, coats, accessories
Mens and womens clothing, shoes, coats Seasonal decorations, electronics, TONS of household items and some tools.
Animals
AKC Golden Retriever puppies, male and female, contact Maryann at 330-704-6068 Golden Acres.
Stud Service
Three-year-old black and white stallion. 57-inches tall. For information call 330-521-0899.
Ad goes here.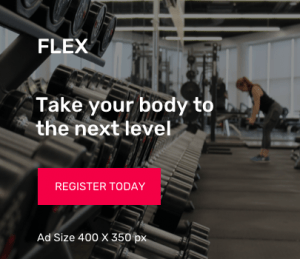 Ad goes here.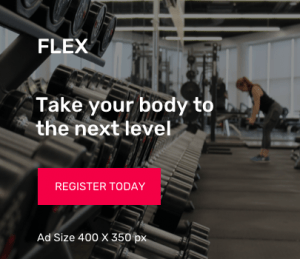 Sign up for our Newsletter
Interested in a monthl roundup of stories? Enter your email to be added to our mailing list.