By Carol McIntire
Editor
In the only local contested race on the May 3 primary election ballot, Carroll County Republicans chose Donald Leggett, II as their candidate for the Jan. 1 term of county commissioner.
Leggett garnered 65 percent of the 3,464 votes cast to defeat political newcomer Ronald Nuzzolillo 2,242-1,222. No Democrats filed petitions for the seat, leaving Leggett the only candidate on the November ballot. Anyone wishing to run for the seat as a write-in candidate must file a petition with the county board of elections before Aug. 29.
Carroll County Auditor Lynn Fairclough received 2,889 complimentary votes from Republicans in her unopposed bid to return to office.
ISSUES
Voters in the village of Carrollton approved a natural gas aggregation program by a vote of 377 for and 141 against.
Sandy Creek Joint Fire District voters approved a levy by a vote of 138-47 and the voters in the village of Minerva approved a charter amendment issue by a 97-76 vote.
State, federal contests
County vote totals for state and federal races are as follows:
Governor/Lt. Governor:
Democrat: Nan Whaley, 499; John Cranley, 281.
Republican: Joe Blystone 1,553; Mike DeWine, 1,334, Ron Hood, 128; Renacci, 733.
Attorney General
Democrat: Jeffrey Crossman, 692.
Republican: Dave Yost, 2,996.
Auditor of State
Democrat: Taylor Sappington, 689;
Republican: Keith Faber, 2,829.
Secretary of State
Democrat: Chelsea Clark, 698;
Republican: John Adams, 1,482; Frank LaRose, 1,839.
Treasurer of State
Democrat: Scott Schertzer, 684;
Republican: Robert Sprague: 2,803.
Chief Justice of the Ohio Supreme Court
Democrat: Jennifer Brunner, 723;
Republican: Sharon Kennedy, 2,808.
Justice of the Supreme Court
Democrat: Terri Jamison, 647;
Republican: Pat Fischer, 2,714.
Justice of the Ohio Supreme Court
Democrat: Marilyn Zayas, 654;
Republican: Pat DeWine, 2,457.
U.S. Senator
Democrat: Morgan Hunter, 83; Traci Johnson, 94; Tim Ryan, 614.
Republican: Matt Dolan, 532; Mike Gibbons, 401; Josh Mandel, 1,098; Neil Patel, 40; Mark Pukita, 91; Jane Timken, 373; J.D. Vance, 1,171.
U.S. Congressman (6th District)
Democrat: Martin Alexander, 109; Eric Jones, 210; Louis G. Lyras, 103;
Republican: John Anderson, 434; Bill Johnson, 2,778; Michael Morgenstern, 171; Gregory Zelinitz, 104.
Seventh District Court of Appeals
Democrat: Gene Donofrio, 698;
Republican (write-in) 280.
County Central Committees
Democrat
Augusta: Terri Ossler, 26.
Malvern: Vincent Osborn, 39.
Minerva: Joe McFadden, 40.
Brown: Linda Farmer, 13.
Mohawk: Ray Morgenstern, 709.
Carrollton A: Sarah Dyck, 44.
Center: Paula Puch, 26.
East: Mary Ann Bryan, 16.
Harrison A: Linda Peoples, 33.
Leavittsville: Valerie Gardner, 16.
Orange: David Devey, 34.
Perry: Write-in) 6.
Rose: Jan Kennedy, 35.
Union: Thomas Postlethwait, 30.
Washington: John H. Barnett, 30.
Republican
Augusta: Jeff Mangun, 169.
Malvern: Lucinda Oyer, 76; write-in 6.
Mohawk: Emerson Luttrell, Jr., 165.
Carrollton: Vickie Reed, 189.
East: Patricia Oyer, 112.
Harrison: Nicole Mickley, 181.
Lee, Shannon Noble, 108.
Loudon: Lisa McLean, 90.
Union: Deloris Kean, 112.
Washington: Robert Wiley, 124.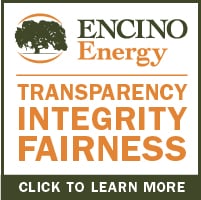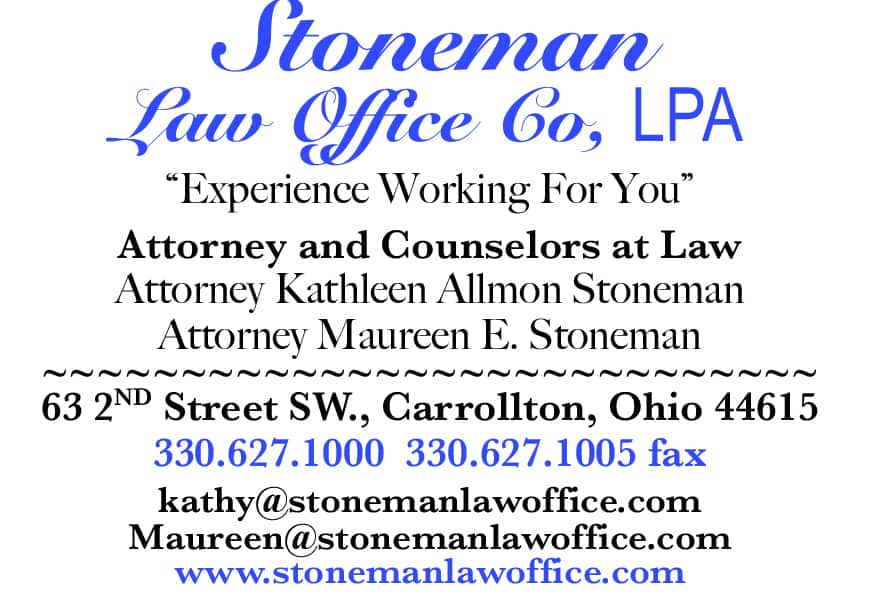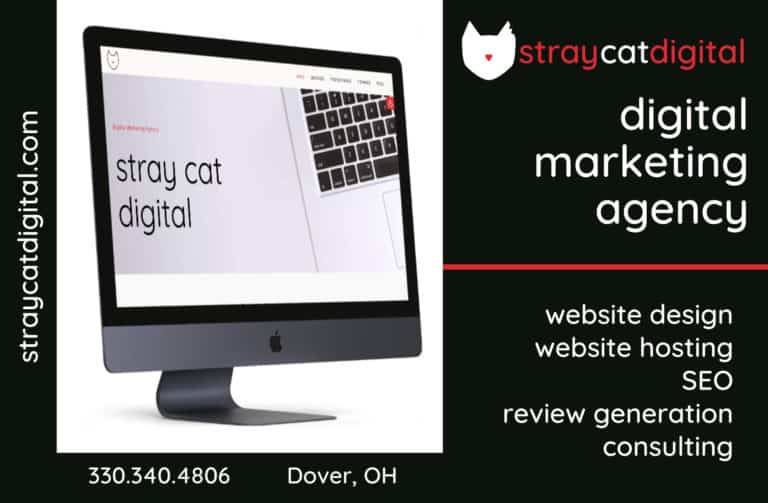 Sign up for our Newsletter
Interested in a monthl roundup of stories? Enter your email to be added to our mailing list.