By Carol McIntire
Editor
Oxford dictionary defines rivalry as a competition for superiority in the same field.
Whether it's gutting it out on the football field, basketball court or wrestling mat, rivalries are what sports are built on. Winning against your rival and riding the high until the next season or losing to a rival and having that feeling fester and become the driving force to work harder for the next matchup are part of what makes rivalries special.
Carrollton v Minerva is a longstanding rivalry regardless of what sport it is.
That scenario played out on the wrestling mat Feb. 9 when Carrollton hosted Minerva with sole ownership of the Eastern Buckeye Conference (EBC) championship on the line.
The close match most fans were expecting didn't materialize and the Warriors claimed a 55-16 victory and the EBC title. However, by watching the fierce competition between athletes under the spotlight on the center mat, and the reaction of the crowd, one would have thought the team score was tied following each match.
"As you know, I love rivalries," said a smiling Coach Joe McGee after his team clinched the title. "We talk a lot to the kids about this being a big rivalry. We kept this in our back pocket all year. Two years ago, we were home and they took it from us. We were there last year and we took it from them, and we did not want them to take it from us this year."
The match started at 175 lbs. with Minerva's Hunter Dietrich pinning Aidan McNutt in 2:51 to give the Lions a 6-0 lead- their only lead of the match. Ben Zinda picked up a forfeit for the hosts at 190 and Owen Spilker earned a 12-0 major decision over Lion Enoch Brodzenski at 215. Aidan Shaw closed out the heavyweight with a first period pin of Hatcher Sabatin (1:05) for a 10-6 Carrollton lead.
As the lightweights took to the mat, Landon Jenkins (106) and Kail Snair (113) won by forfeit before Connor Norris picked up a pin for the visitors over John Childs (2:58) at 120 lbs..
In one of the key matches of the night, Carrollton junior Levi Pidgeon and Minerva senior Andy Strader left everything they had on the mat in an ultimate tie breaker match (UTB) won 1-0 by Pidgeon.
Pidgeon was declared the winner after no points were scored in the ultimate tie breaker period as he was declared the offensive wrestler and awarded one point.
"In a 30-30 overtime, most of the time we choose down, get out and get a point," McGee explained. "Strader is a tough rider. We kind of knew that. Levi made the decision, and I trust him fully, to stay top: he's a pretty good leg rider too."
Senior Joey Brocklehurst gave the Lions a glimmer of hope when he picked up a 15-2 major decision over Garrett Bourquin at 132 before the Warriors put together a string of five wins.
Josh Carman pinned Talan Miller in 35 seconds at 138, Ryan Kiko decisioned Ashtin McCrobie 4-2 at 144 and Adam Bennett (150) and Dalton Sweeney (157) recorded pins in 3:32 and 2:34 respectively. Carrollton freshman Darrion DePalmo closed out the event with a 3-1 decision of Breck Miller at 165.
The Warriors sit atop the EBC with a 5-0 record and an 18-4 regular season dual meet record with one match remaining against New Philadelphia this Thursday in the CHS gym.
Minerva ends the EBC season with 3-2 record.
GIRLS MATCH
The Lady Warriors defeated the Lions 30-23 with the help of pins by Izzie Nuzzolillo over Saphira Denman at100 lbs. (3:45) and Penelope Menarcheck over Rowan Brim at 155 (1:57).
The Lions Bridget Hilliard scored a technical fall over Alyssa Detchon 28-13 at 110; Aaleyah Barrett pinned Keesah Leake in 1:08 at 130; Jada Shafer pinned Raygen Speelman in 1:32 at 135.
Winning by forfeit for Carrollton were Rylie Little (105), Kailey Delawder (190) and Austin Hoobler (235).
Sara Sphon (115) won by forfeit for Minerva. All other classes were double forfeit.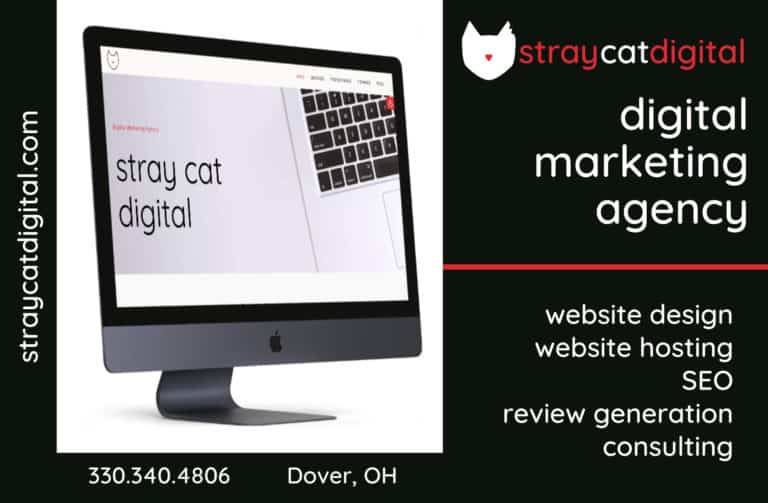 Sign up for our Newsletter
Interested in a monthl roundup of stories? Enter your email to be added to our mailing list.