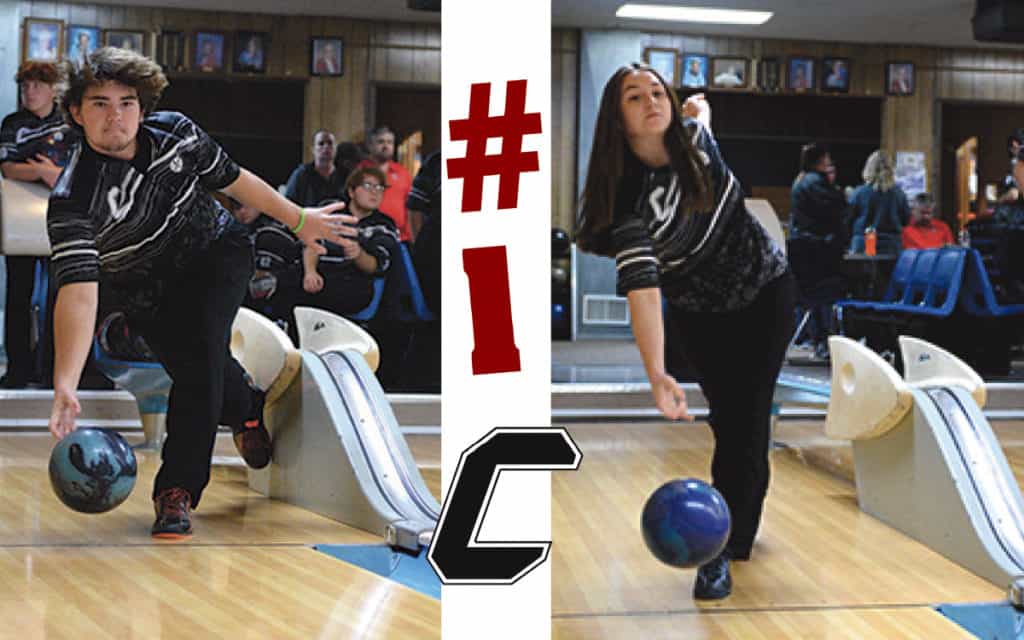 Will be joined by Conotton Valley, Minerva bowlers at district tournament
CCM Staff Report
Carrollton swept the top awards at the Ohio High School Athletic Association (OHSAA) Division II sectional bowling tournaments, winning the individual titles in both divisions as well as the team titles and leads a group of three area schools advancing both teams to district competition.
The Warriors won the 21-team boys division with a total pin fall of 4,041. Minerva earned the runner-up slot with a total of 3,998 and Conotton Valley placed third with 3,943 at the event, held at St. Clair Lanes in St. Clairsville Feb. 15.
Carrollton tallied a score of 2,982 in the three individual games and added 1,059 in six Baker games. Minerva scored 2,819 in the individual games and 1,179 in the Baker. Conotton Valley scored 2,763 in individual games and 1,180 in the Baker games.
The top six teams advance to district competition Feb. 24 at Legacy Lanes in Coshocton. Other teams advancing include East Liverpool, Garaway and Beaver Local. Only one team will advance to the state tournament.
Carrollton claimed the girls team title by nipping second place Conotton Valley by only 15 pins. Carrollton scored 2,534 in the individual games and 989 in the Baker for a total of 3,523 while Conotton Valley topped the Warriors by 10 pins (2,544) in the individual games by fell short in the Baker (964) for a total pin fall of 3,508. Minerva placed third with a score of 2,473 in the individual games and 816 in the Baker for a total of 3,289. Other qualifying teams from the 20-team field include Claymont, St. Clairsville and Sandy Valley. The team will compete Feb. 24 at Legacy Lanes with the top two teams advancing to the state tournament.
Individual results
Carrollton junior Brant George won the field of 120 participants to win the boys division with games of 224, 229 and 205 for a 659 series. Conotton Valley junior Robert Myer placed second with a 647 series (226, 204, 177) followed by teammate Bobby Brennan, a sophomore, in fourth with a 639 series (259, 202, 178). Senior Cameron Mayle was Minerva's top bowler, finishing seventh with a 617 series (184, 212,221).
Other bowlers and their placings include:
Carrollton: Bryce Taylor, 8th, 609; Kobe Green 15th, 583; Ian Pallaye, 22nd, 564; Clint Brackin 73rd, 408 (two games); and Ryan Worth 159 (one game).
Conotton Valley: Nolan Caldwell 26th, 547; Jayden Rolli, 46th, 482; and Spencer Bernhart, 62nd, 448;.
Minerva: Ahdyn Lautzenhesier, 14th, 588; Lloyd Grate, 19th, 572; Isaiah Frazier, 65th, 430 (two games); Michael May, 93rd 305 (two games); and Isaac Wisenbarger, 110th, 203 (one game).
"Our boys all bowled really well at the sectional tournament. It was great to see their hard work pay off with a sectional title. We are excited to represent CHS at the District tournament for a chance to go to the state tournament!" said Dave Davis, Carrollton boys coach.
Girls
Local schools dominated the girls individual results grabbing 10 of the 13 top places.
Carrollton (CHS) junior Aubrey Taylor led the pack, placing first with games of 213, 178 and 208 for a 599 series. Sandy Valley' junior Miah Delaney was second with a 566 series (170, 180, 216) followed by Minerva freshman Jadynn Thompson, 4th, 559 (184, 248, 127); Minerva junior Shelby Worrell 6th 553 (168, 175, 229); Conotton Valley (CV) junior Katie Schaar, 7th, 546 (164, 178, 204); CV sophomore Mackenzie Willoughby, 8th, 544 (147, 207, 190); CV junior Daphne Stuber, 535 (220, 156, 159); CHS junior Jolene Greaves, 11th (525 (183, 190, 152); CHS senior Kellyn Harsh, 12th, 505 (177, 165, 163); and Minerva junior Lydia Sanor, 13th, 500 (171, 169, 160).
Other bowlers and placings include:
Carrollton: Mackenzie Rummell, 75th 311 (two games); and Tara Oberlin, 77th 303 (two games); Zoey Elliott, 101st, 149 (one game); and Madi Bittaker., 103rd, 142 (one game).
Conotton Valley: Chloe Blick, 21st, 465 (149, 157, 159); and Mylie Galigher, 26th 454 (157, 165, 132).
Minerva: Sierra Cress, 89th, 243 (two games); and Calee Lukowski, 105th, 137 (one game).
Sandy Valley: Raven Cordia, 37th, 425 (150, 134, 141);McKenzie Stevens, 52nd , 391 (112, 129, 150); Addison Selby, 94th 225 (two games); and Payton Selby, 78 (one game).
"The oil pattern for sectionals is always a challenge and today was no different," commented Carrollton Coach Wendy Russell. "We bowled consistent in individual games and struggled a little with a couple of Baker games, but the girls worked together as a team to earn their spot in the district tournament!"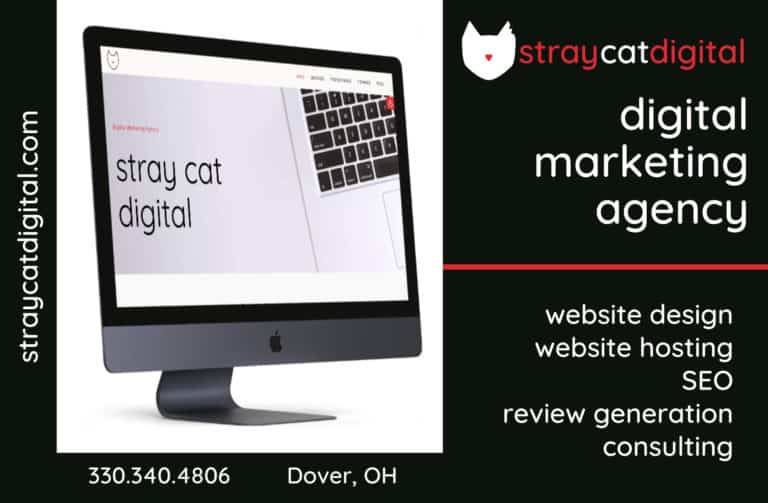 Sign up for our Newsletter
Interested in a monthl roundup of stories? Enter your email to be added to our mailing list.