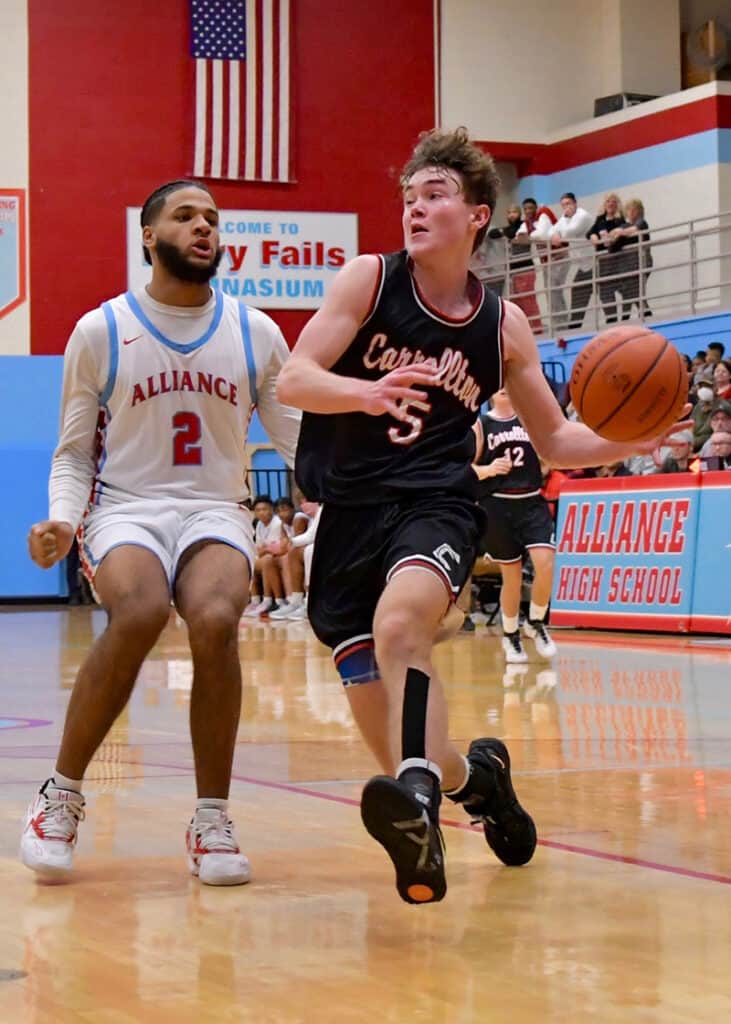 Carrollton and Alliance sit tied atop the Eastern Buckeye Conference standings after the Warriors knocked off the league leaders 65-60 in a thriller Jan. 19 in the Alliance gym.
The Warriors fell to the Aviators 60-41 when the two teams met Dec. 9 in the CHS gym, which is Carrollton's only league loss of the season. Coach Mike Aukerman's team has two remaining conference games on the schedule: Salem this Friday (Jan. 27) in the winter homecoming game and will travel to Beloit to face West Branch Jan. 31.
Carrollton extended its win streak to 12 games and improved to 14-2 overall behind the one-two punch of junior Lincoln Mallarnee and senior Jaxon Rinkes.
Mallarnee, a 6-foot guard, scored a career high 38 points and was deadly from 3-point range, sinking seven long shots and went 11-for-11 at the foul line (a new school record).
Rinkes, a 5-10 guard, pumped in five field goals and went four-for-six at the charity stripe. He sealed the victory when he scored on a streaking layup after Alliance missed a 3-pointer with 12 seconds left in the game.
The visitors were in control 20-14 after the first quarter but were outscored 21-13 by the hosts in the second and trailed 35-33 at intermission. The Warriors were back on top by two, 48-46, as the fourth quarter began.
Senior Cadyn Smith contributed nine points to the win, including one 3-point shot. Micah Barkan and Brock Smith, both seniors, added a field goal apiece.
Rodriguez and Jackson both scored in double figures for the Aviators with 24 and 17 points respectively.
Alliance held a 30-27 advantage in rebounds.
Steubenville
Earlier in the week (Jan.17) the Warriors knocked off Steubenville Big Red 56-40 in a non-league road contest. The visitors controlled the game from the outset, leading 13-9 after the first quarter, 26-19 at intermission and 40-26 entering the fourth quarter.
Rinkes scored 21 points, including one from behind the 3-point arc, and was perfect from the foul line (6-6). Barkan and Mallarnee scored in double figures with 14 and 11 points respectively. Mallarnee hit on two 3-pointers as Cadyn Smith added one 3-pointer and grabbed 13 of his team's 31 rebounds. Steubenville grabbed 24 rebounds.
Phaeton Hill led Big Red with 13 points
Junior varsity: Carrollton won 48-42.
Carrollton will close out the regular season after the West Branch game with a non-league matchup against Sandy Valley (home, Feb. 4) and travel to Gnadenhutten Feb. 14 for a game with Indian Valley.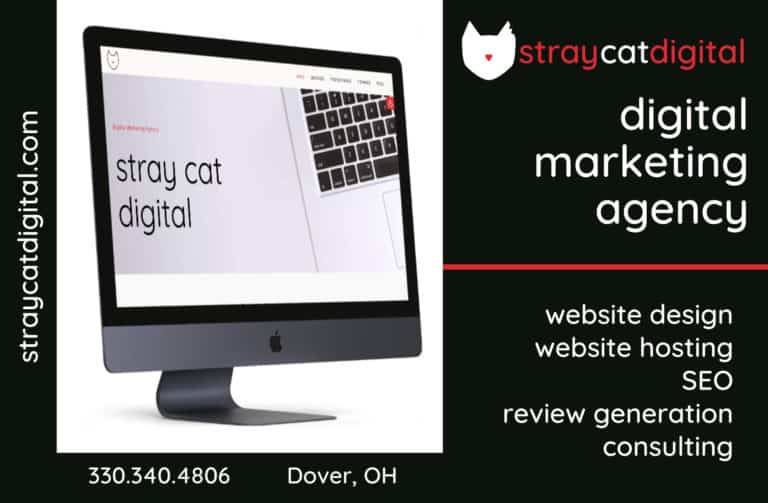 Sign up for our Newsletter
Interested in a monthl roundup of stories? Enter your email to be added to our mailing list.