The Carrollton Warriors mat men competed in the Wheeling Park Duals at Wes Banco Arena Dec. 28 and 29.
The Warriors were 5-4 in the two-day competition.
"It was a tough tournament, and the level of competition was solid," Head Coach Joe McGee stated. "We had a few guys in our line-up who were a little banged up, but we had others step in for them and they recorded some wins. The boys wrestled hard and fought…I'm proud of them."
McGee added there is always room to get better and that's what the team is focusing on as the team returns to the regular schedule Jan. 6 when they host Salem at 5:30 p.m. Varsity action begins at 7 p.m.
"We're excited to get back into our conference this upcoming week," McGee noted.
Ross 
The Warriors fell in the first dual against Ross 47-26. The Rams opened the dual going 3-0 after the first match. Kail Snair (113 lbs.) defeated Jacob Kaake 16-0 to put the Warriors up 5-3. Levi Pidgeon (120 lbs.) added three points, winning 7-0 over Jovanni Greco. Josh Carman (126 lbs.) recorded the first team pin of 4:24 over Jaiden Earls giving the Warriors a 14-3 lead.
The Rams recorded four pins, a tech fall and a decision to go up 35 -14. Carrollton's Jaden Powell (182 lbs.) gave the Warriors six, pinning Jacob Beltran in 1:36 along with Ty Pridemore (220 lbs.) who pinned Dustin Dummit in 2:41.
University 
The University Hawks (WV) won 50-20 over the Warriors. Landon Jenkins (106 lbs.) defeated Brodie Emery 4-1. Snair won 12-0 over Dane Wolfe, along with Carman who defeated Grant Oxely 10-2. Pidgeon added three, winning 5-2 over Carter Pauley and Ben Zinda (195 lbs.) recorded a 3:00 pin over Turner McKenzie.
Brooke 
The Warriors recorded six pins to win 65-6 over the Bruins. Snair joined the Under 20 Pin Club pinning Brandon Jackson in 14 seconds. Pidgeon won by fall over Sam Mockbee in 57 seconds and Carman pinned Xzander Eltringham in 1:57. Adam Bennett (138 lbs.) pinned Neal Johnston in 1:01, Spencer Grindstaff (157 lbs.) won by fall in 4:48 over Gavin Moore and Cody Fritz (285 lbs.) pinned Joey Clem in 1:56.
Trey Hilliard (152 lbs.) won by tech fall 17-2 over Bryson Hawkins, Brandon Carmen (165 lbs.) defeated Josh McEvay 1-0 and Powell, 8-6 over Garrett Moore. Zinda won 9-7 over Tyler Wise and Pridemore defeated Slater Schroeder 9-6.
Ripley 
Several pins led the Warrior grapplers to a 66-16 win of Ripley (WV). Jenkins set the tone, pinning Cayden Bissell in 2:17. Snair had a takedown and pinned Price Kain in 33 seconds. Carman added six, with a 3:44 pin of Brock Matson. Bennett recorded a 2:54 pin over Garrett Brown and Grindstaff pinned Eli Koontz in 4:32. Zinda landed the final pin of the dual over Timothy Hall in 24 seconds. Pidgeon, Gavin Rininger (132 lbs.), Ty Pridemore (215 lbs.) and Cody Fritz (285 lbs.) won by forfeit.
Nitro 
Seven forfeits by the Wildcats gave the Warriors a 66-18 win in the final dual of the first day of competition. Jenkins, Snair, Pidgeon, Carman, Rininger, Grindstaff and Fritz won by forfeit. Stephen Byler (145 lbs.) pinned Lane Smith in 58 seconds; Trey Hilliard (152 lbs.) recorded a 47 pin of Shane Meadows; Powell, 24 seconds over Benje Frampton and Zinda over Charels Cantrell in 2:50. The Warriors forfeited at 170 lbs.
Oak Glen
The Warriors continued the winning streak winning the first dual of the second day 45-25 over the Oak Glen Golden Bears.
Snair (120 lbs.) narrowly defeated Hayden Lamb 14-13 to remain unbeaten. Josh Carman pinned CJ Duty in 1:04, Rininger pinned Glenn Adams in 59 seconds; Bennett recorded a 3:13 pin of Ethan Haenke and Zinda pinned Wesley Molish in 1:57. Justin Hart (113 lbs.), Byler and Pridemore won by forfeit.
Mayfield
Jenkins and Pridemore pinned their opponents giving the Warriors the only wins against Mayfield who won 64-12. Jenkins pinned Aiden Galatis in 58 seconds and Pridemore pinned Nick Januszenski in 1:18.
Bethel-Tate
The Warriors fell 46-32 to Bethel-Tate. Snair (113 lbs.) pinned CJ Stober in 29 seconds, Hart (120 lbs.) pinned Collin Biehn in 25 seconds and Rininger pinned Levi Sayles in 1:43. Powell defeated Hunter Darnell 13-3 and Zinda, 11-2 over Mikey Malloy. Jenkins won by forfeit. The Warriors forfeited at 126 lbs.
St. Xavier
Carrollton defeated St. Xavier 45-34 in the final dual of the event. Jenkins took the mat and opened with a 2:33 pin of Owen Koerner, followed by Snair, who pinned Teddy Hogan in 22 seconds and Hart pinning Kenny Vabsquez in 1:11. Bennett pinned Simon Betts in 1:39; Byler over Breylin Horton in 2:55 and Zinda pinned Braden Rent in 3:21. Powell won 12-6 over Alan Martinez-Aulis.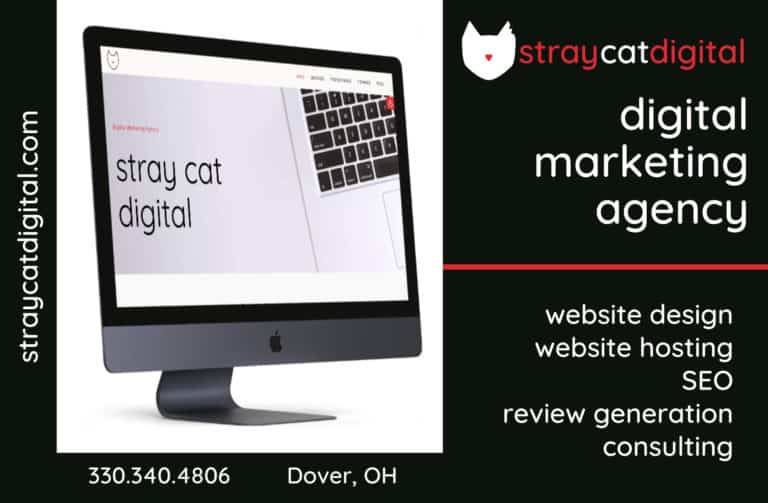 Sign up for our Newsletter
Interested in a monthl roundup of stories? Enter your email to be added to our mailing list.