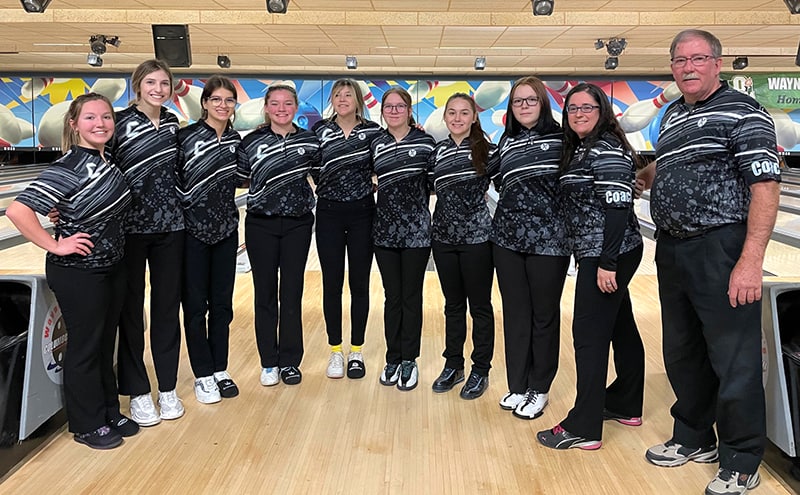 By Carol McIntire
Editor
Carrollton was one of eight teams to advance to the championship round of the Division II girls state bowling tournament March 5 at Wayne Webb's Columbus Bowl only to run into the top qualifying team – Napoleon – in the first round.
Coach Wendy Russell's Warriors qualified eighth and, according to the Ohio High School Athletic Association format, the top qualifier –Napoleon- was pitted against the eighth seed- Carrollton – in the head-to-head competition in a best of five Baker games format.
Napoleon won the first Baker game 162-154. The Warriors took the second 166-147 and the third 160-159. Napoleon tied the score at 2-2 with a 197-160 win in the fourth Baker game and then knocked the Warriors out of the competition with a 185-135 win in the fifth game. Napoleon advanced to the championship game where they lost to the state champions, Triway.
Carrollton qualified for the state tournament by winning the East District Division II district competition a week prior to the state competition.
"We are so proud of these girls for all of their hard work they put in to earn their accomplishments this year.," said Davis following the tournament.
The team won the Eastern Buckeye Conference title, Stark County Conference American Division title and sectional and district championships for the first time in school history.
"They are a very dedicated and hard-working group of girls. After graduating six seniors last year this group really stepped up and filled those shoes. To go to state for the 5th time in a row and make the top eight back to back years is truly awesome. The girls were on the bubble to qualifying after the the individual games but bowled some great Baker games with a 205 as the last that kept them in the top eight. We had to take on the #1 seed in the first round of head to head for best out of 5 to move on. These girls dug deep and put up a fight taking them to about the 7th frame of the 5th game to determine the winner! We couldn't ask for anymore than that as coaches! They fought hard until the end!"
The Warriors advanced to the champion round from a field of 16 teams that competed in three games of 10-pin bowling and three Baker games.
The Warriors posted regulation game scores of 742, 840 and 702 for a 2,284 score and Baker scores of 158, 166 and 205 for a 529 Baker and a total score of 2,813.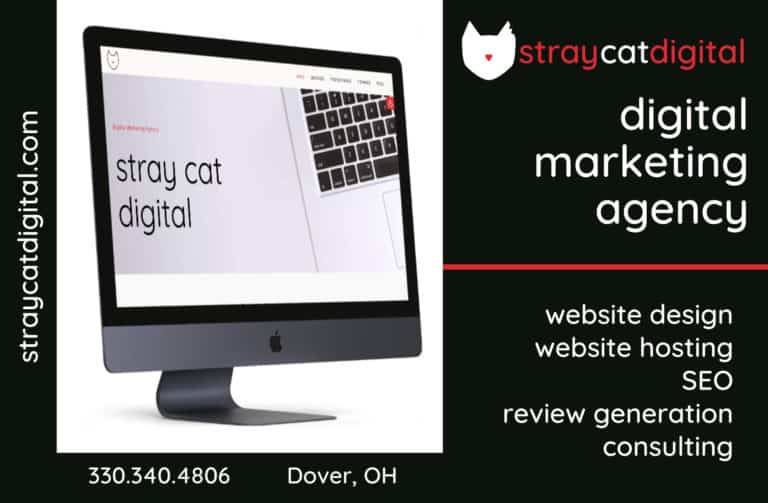 Sign up for our Newsletter
Interested in a monthl roundup of stories? Enter your email to be added to our mailing list.