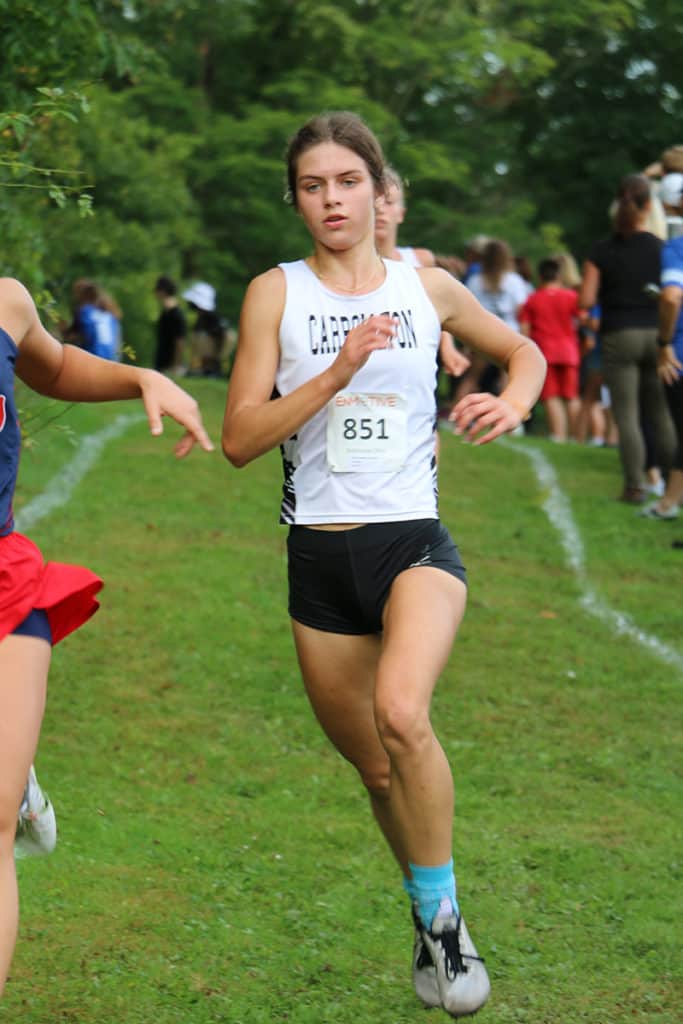 Elizabeth Funkhouser led the Carrollton girls to the championship title for large schools at the Dover Invitational Sept. 10.
Athletes ran together in the boys and girls divisions and results were then broken down into large and small school division. Carrollton tallied 36 points in the six-team field to win the girls team trophy.
Funkhouser, a senior, placed second overall in the girls race (first in the team competition) with a time of 22:17.9. Senior teammate Maddie Burgett crossed the finish line third, followed by freshman Kylie Ujcich sixth, junior Hillari Baker eighth and sophomore Zoe Kuhn-Goodspeed 18th.
Small school race
Four Malvern girls competed in the individual race for small schools.
Sophomore Rayne Theiss led the pack with a 49th place finish while sophomore Alexis Felter followed in 51st, senior Emily Nevi 56th and junior Ashleigh Piatt 62nd.
Boys races
Small school race
Conotton Valley senior Evan Siedel led the list of area runners with a time of 19:57.1, good enough for 10th place individually in the small school division.
Malvern placed eighth in the team standings in the boys small school division, led by Seth Kandel in the 15th place slot with a time of 20:03.9. Ben Moser crossed the finish line in 38th, Jake Kuhn 41st, Ethan Gossi 46th and Dalton Pennington 47th.
Large school raceCarrollton junior Andrew Lane turned in a time of 19:45.1 and placed 12th in the large school race. Teammate Turner Eddy followed in 39th, Grayson Rodgers 40th, Kobe Green 42nd and Mateo Dominiguez-Valle 44th. As a team the Warriors placed seventh.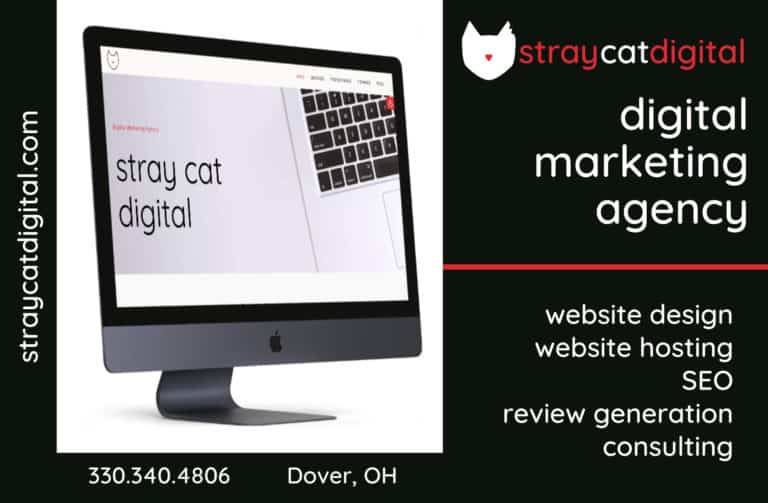 Sign up for our Newsletter
Interested in a monthl roundup of stories? Enter your email to be added to our mailing list.