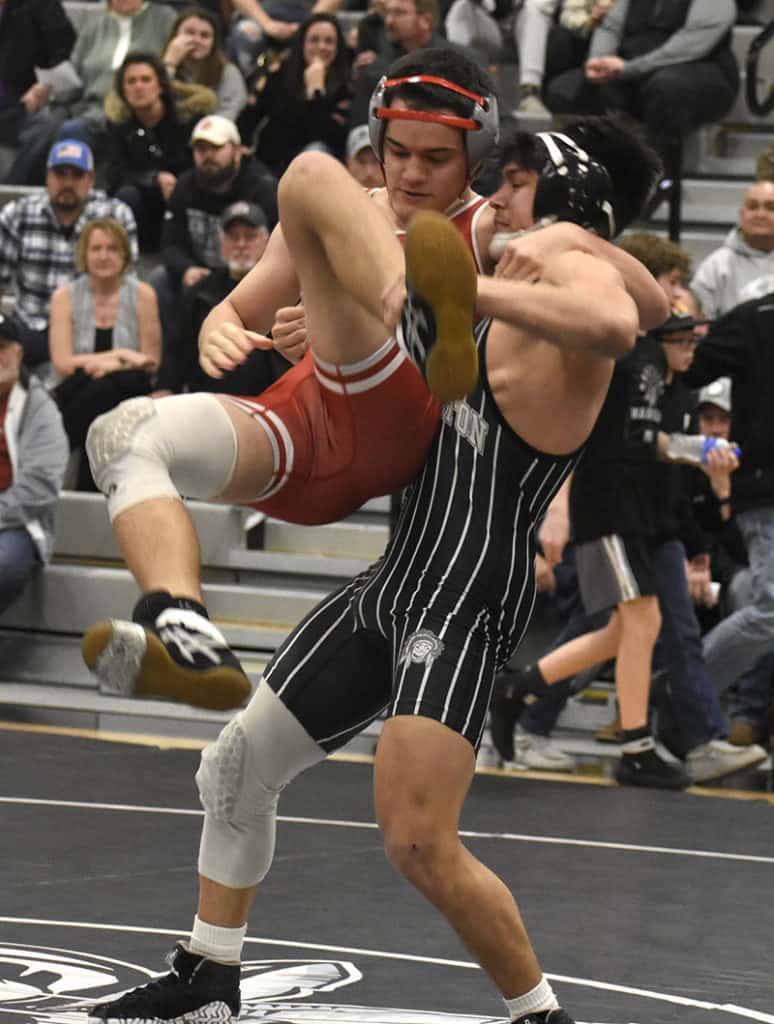 By Leigh Ann Rutledge
CCM Reporter
Senior night for Carrollton wrestlers ended with a championship celebration.
The Warriors defeated Canton South 55-18 and earned the outright Eastern Buckeye Conference (EBC) champions with a 6-0 conference record.
Seniors Steven Byler, Domanick Speelman, Trey Hilliard, Spencer Grindstaff, Jaden Powell and Cody Fritz were introduced with their parents prior to the start of the match, held Feb. 17 in the CHS gym.
Speelman (144 lbs.) faced Kyler Perrine and earned a takedown and two back points before pinning Perrine in 1:51.
Grindstaff (157 lbs.) won by pin over Ethan Fricke in 3:12. Fricke took Grindstaff down and earned two back points before Grindstaff escaped. Grindstaff then took Fricke down, who escaped and landed another takedown before the end of the first period. Leading 7-3 Fricke began the second period in down position before scoring a reversal and three back points. Grindstaff recorded a reversal and the winning pin.
Powell (175 lbs.) and Aaron Sims faced off with neither scoring in the first period. Starting in neutral, Powell took Sims down and pinned him in 2:47.
Byler (138 lbs.) won by forfeit.
Juniors Adam Bennett and Ben Zinda also won pin.
Bennett (132 lbs.) took opponent Zanden Lewis down in the first period. Lewis started in down position in the second period and Bennett earned three back points, to lead 5-0 going into the final period. Starting in down position, Bennett recorded a reversal and pinned Lewis in 5:24.
Zinda (190 lbs.) and Grant Treacher battled with neither scoring in the first period. Zinda won by pin in 2:47.
Sophomores Landen Jenkins, Kail Snair, Levi Pidgeon and Josh Carman won their matches.
Jenkins (106 lbs.) won a tough battle 8-7 over Cody Miller.
Snair (113 lbs.) took down Russell Cash in the first period and three back points. Snair began the second period in down position and landed a reversal and two back points before pinning Cash in 2:57.
Pidgeon (120 lbs.) won a 10-0 major decision over Bryce Geer.
Carman (126 lbs.) won by forfeit.
"We wrestled well against Canton South. Our boys came out with a purpose and it was to have the title outright. We've shared one in the past but haven't had an EBC to ourselves so the boys were excited for that," said Head Coach Joe McGee. "This is great for our school/community and we look to continue to bring pride to them both. We want to thank everyone for their support! We start our road to state this week and hopefully we can make some great things happen."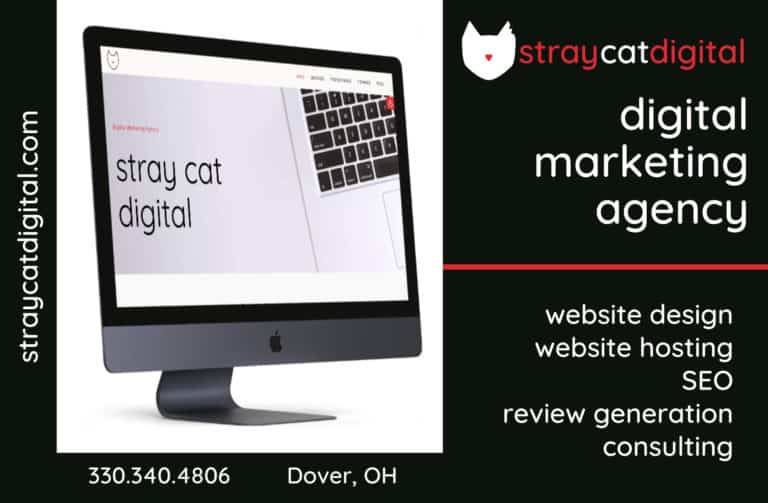 Sign up for our Newsletter
Interested in a monthl roundup of stories? Enter your email to be added to our mailing list.