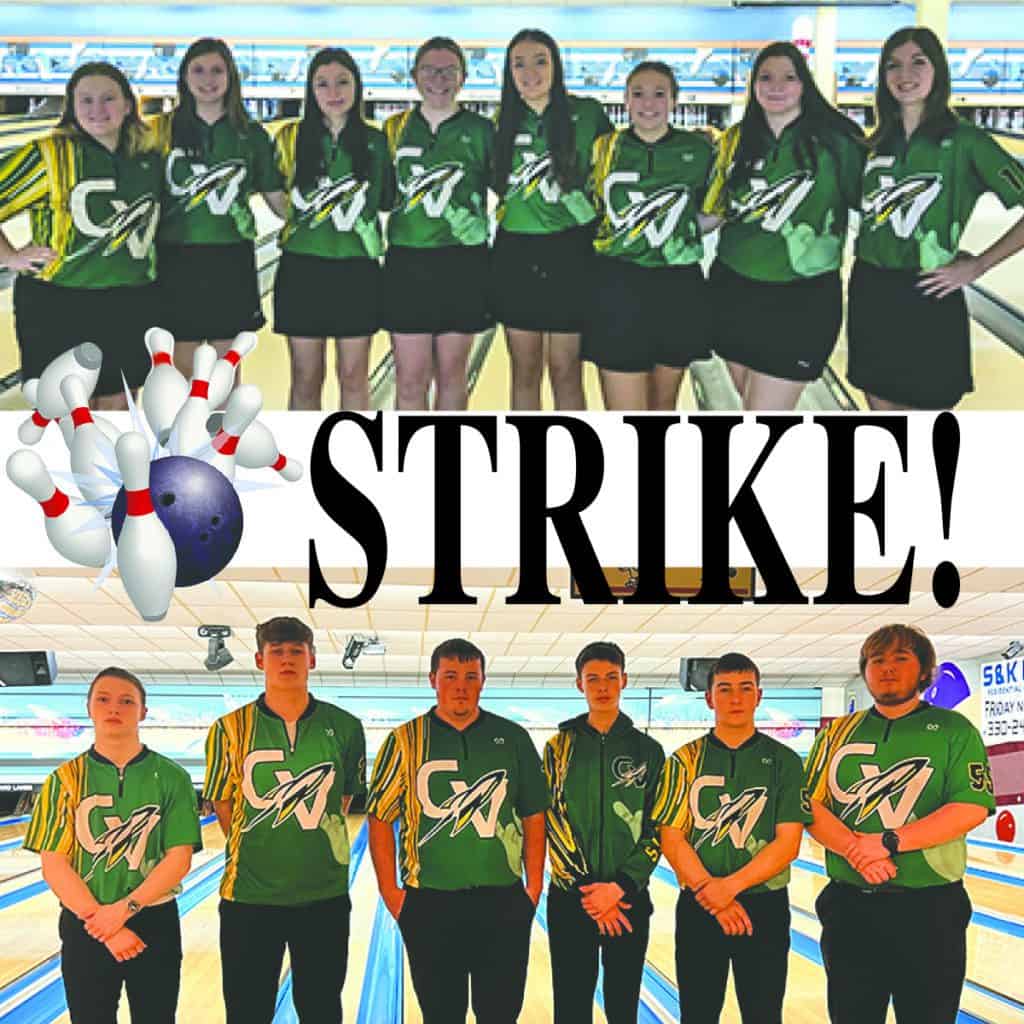 By Carol McIntire
Editor
All four area bowling teams that competed in the Division II sectional bowling tournament Feb. 14 at St. Clair Lanes advanced to the district tournament.
The teams, Conotton Valley, Minerva, Sandy Valley and Carrollton ,swept the top four of the six district berths. East Liverpool and Maysville claimed the final two slots in the field of 23 teams.
Conotton Valley topped the tournament, defeating Minerva by 297 pins. The Lady Rockets laid down a score of 2,634 in the three individual games and added a Baker total of 1,063 for a total pin fall of 2,697. The Baker scores included a 256 in the second game.
The Lions tallied a score of 2,452 in the individual games and added a Baker total of 948 for a 3,400 to finish second.
Sandy Valley claimed the third spot with an individual game score of 2,299 and a Baker of 1,014 for a total of 3,313 and the third slot.
Carrollton rounded out the area scores in fourth place with a 2,283 total for the individual games and a Baker score of 979 for a 3,262 total.
Individually, Addison Rudibaugh of East Liverpool laid down the top score with a three-game total of 616. Conotton Valley junior Mackenzie Willoughby nailed down second place with a 610 and Kayla Henerhan, a Minerva sophomore led her team with a fourth-place finish with a score of 553. Sandy Valley senior Joey Boyer earned the fifth place with a 550 and Carrollton's top finisher was senior Joline Greaves in 13th with a score of 487.
Individual team scores
Conotton Valley
Chloe Blick (520), Lilah Williams (509), Daphne Stuber (501) and Mylie Galigher (494).
Minerva
Shelby Worrell (506), Lydia Sanor (474), Anna Leach (461) and Jadynn Thompson (458).
Sandy Valley
Raven Cordia (494), Miah Delaney (447) and McKenzie McLemore (430).
Carrollton
Zoey Elliott 47) and Aubrey Taylor 457.
BOYS SECTIONAL 
RESULTS
Conotton Valley's score total score of 4,060 at the Division II boys sectional tournament was 355 pins better than River View and gave the Rockets the championship title.
The win earned the team a spot in the district tournament, scheduled Feb. 23 at Boulevard Lanes in Dover, which was also the site of the sectional event.
River View placed second, Carrollton third, Indian Valley fourth, East Liverpool fifth and Harrison Central sixth. Those six teams will compete for two spots in the state tournament March 3 and 4 in Columbus.
Conotton Valley laid down scores of 920, 969 and 927 in the individual games for a 2,816 score and added a Baker total of 1,244. River View scored 2,646 in the individual games and 1,099 in the Baker rotation for 3,755. Carrollton followed in third with 2,869 in game scores and 1,036 in the Baker. Indian Valley scored 3,642, East Liverpool 3,587 and Harrison Central 2,527.
Minerva placed eighth and Sandy Valley 11th in the field of 23 teams.
Individual results
Indian Valley sophomore Colton Long won the individual title with games of 190, 243 and 253 for a 686 series. Rocket junior Bobby Brennan nailed down second place with games of 231, 214 and 203 for a 631. Carrollton's top finisher, sophomore Bryce Taylor rolled games of 241, 197 and 188 for 526, which placed him fourth.
Minerva senior Michael May qualified as an individual. His series total of 584 (190, 186, 208) placed him 10th in the individual competition.
Conotton Valley
Robert Myer, 610 series (193 194, 224); Nolan Caldwell, 557 (182, 234, 141); and Nathan Downing 537 (177, 157, 203).
Carrollton
Kobe Green 574 (147, 222, 205); Noah Hutson, 537 (146, 189, 202).
Minerva
Senior Michael May was the top Lion finisher with a 584 series (190, 186, 208).
Sandy Valley
Jakob Crowe and Colin Warwick both posted 506 series. Crowe rolled games of 158, 156 and 182 while Warwick bowled games of 166, 148 and 192.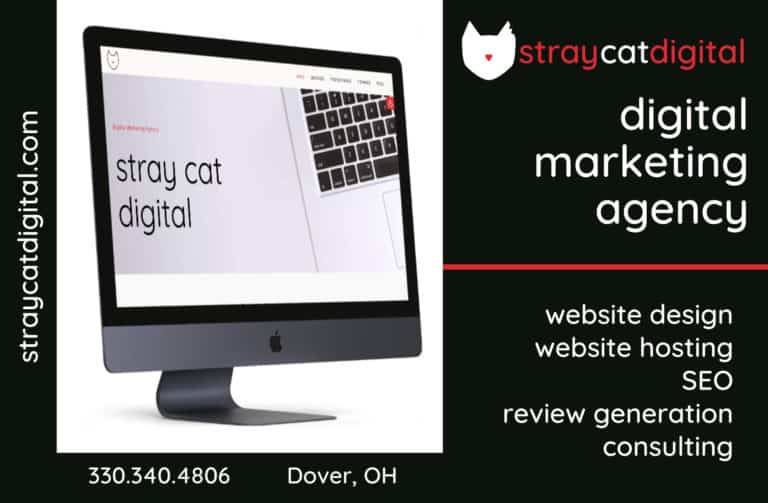 Sign up for our Newsletter
Interested in a monthl roundup of stories? Enter your email to be added to our mailing list.