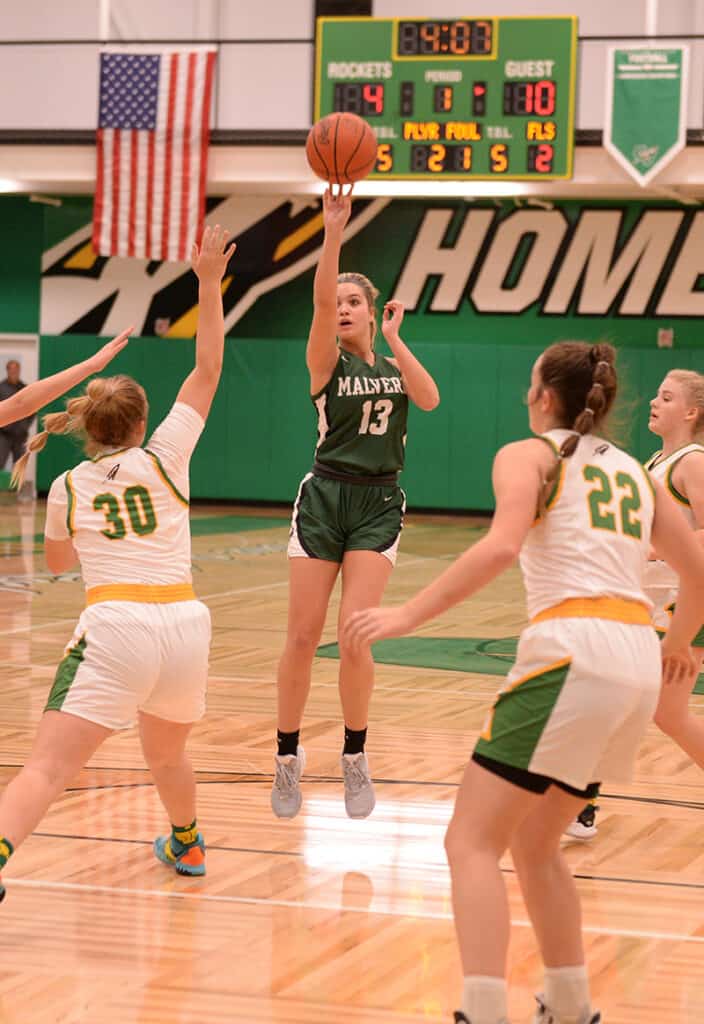 Maddie Powers sank four shots from beyond the 3-point arc, added 12 of 13 free throw attempts for 32 points and led the Malvern Hornets to a 55-29 win over the Conotton Valley Rockets Dec. 14 in the new Rocket Center gym.
With the win in the Inter Valley Conference North clash, Malvern improved to 5-2 overall and 4-1 in league play.
The visitors led 14-8 after one quarter, 27-10 at halftime and 42-19 after three quarters. Emma Debo (two 3-pointers) and Addy Mitchell (one 3-pointer) both scored eight points for the winners. Delilah Williams scored 12 points to pace the Rockets, who held a 35-30 advantage in rebounding. Powers grabbed six boards for the winners.
East Canton
Powers scored a career-high 38 points when the Malvern Lady Hornets posted a lopsided 62-31 win over East Canton Dec. 3.
Powers, a senior, sank 12 field goals, including five 3-point shots, and nine of 12 free throw attempts. She also grabbed eight rebounds to lead her team. The visiting Hornets owned a 23-22 advantage on the board.
Malvern held an 18-6 advantage after the first period, 34-14 at halftime and 52-20 heading into the final quarter.
Alyssa Boni added nine points for the winners and Debo chipped in eight.
Buckeye Trail
The Hornets improved to 4-1 on the year and remained undefeated in Inter Valley Conference action with a 54-44 win over Buckeye Trail Dec. 7. Powers dumped in 24 points, with one of those baskets coming from 3-point range. Debo and Boni also reached double figures with 11 and 10 points respectively. One of Debo's baskets was a 3-pointer.
The winners shot 40 percent (19 of 47) from the floor and 67 percent (12 of 18) from the foul line. Boni grabbed nine of her team's 26 rebounds. Buckeye Trail players pulled down 38 rebounds.
St. Thomas Aquinas
Powers continued her dominance on the court Dec. 17 when the Hornets hosted St. Thomas Aquinas and posted a lopsided 61-27 win.
Powers sank six 3-point shots, three 2-point goals and five of six three throw attempts.Teammate Debo added three 3-point goals and went three-for three at the charity stripe for 16 points. Boni also reached double figures with 13 points and led the team with nine rebounds as the Hornets held a 34-21 edge on the boards.
Conotton Valley action
The Lady Rockets fell 57-13 to Strasburg in an Inter Valley Conference North game. Bella Higgins scored eight points for the Rockets.
Ridgewood defeated Conotton Valley 52-10 in an Inter Valley Conference game Dec. 12.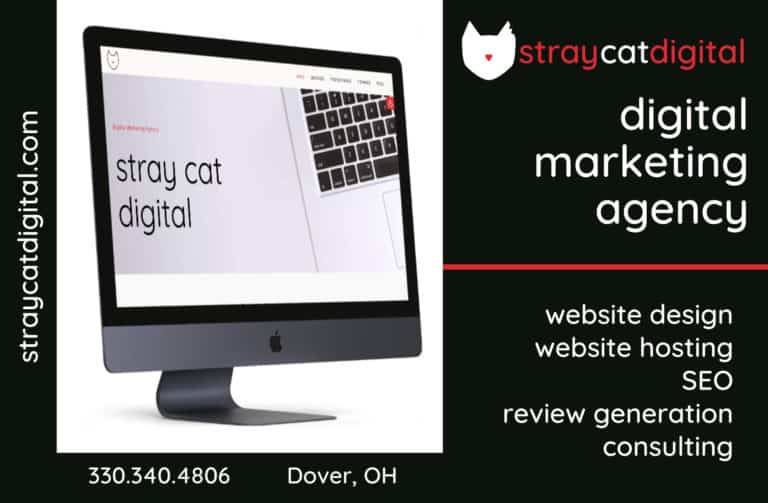 Sign up for our Newsletter
Interested in a monthl roundup of stories? Enter your email to be added to our mailing list.