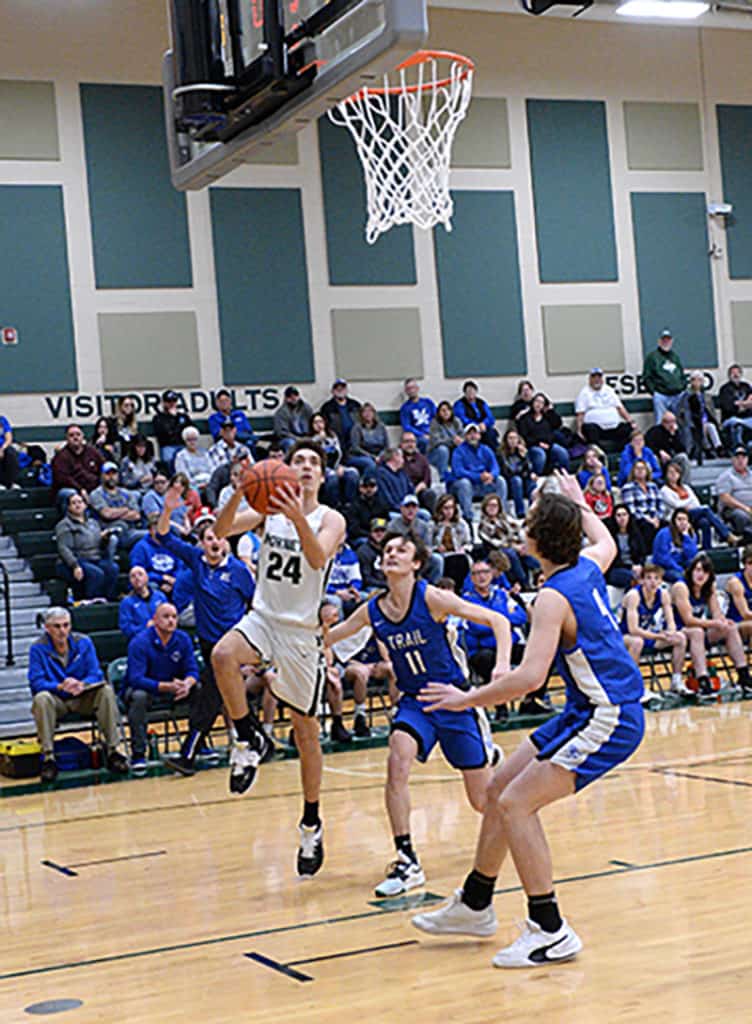 By Carol McIntire
Editor
Eleven Malvern Hornets put points on the board as the team outlasted the Buckeye Trail Warriors 74-56 in an Inter Valley Conference (IVC) crossover contest Dec. 28.
The Warriors held their own against the undefeated Hornet team midway through the first half, but Coach Dennis Tucci's style of rotating fresh players into the contest on a constant basis proved too much for the visitors.
Playing with fresh legs on the court, Tucci's team (7-0 overall, 5-0 IVC) outscored Buckeye Trail 16-9 and 19-11 in two middle quarters after the Warriors kept pace with the hosts and trailed 20-17 after the first period.
Malvern senior Michael Minor and his younger brother, Mitchell, a sophomore, accounted for 37 points. Michael poured in 28 points and grabbed eight of his team's 29 rebounds. Mitchell sank three timely 3-point shots as the second quarter wound down to squelch a Warrior rally and give his team a 36-26 lead at halftime.
Midway through the second period, Buckeye Trail cut the lead to 27-23 when Joseph Martin broke through a Malvern full court press and drove into the lane for his first basket of the half. Mitchell Minor responded with the 3-point shot from the far right corner of the court and, on his team's next possession, popped a 3-pointer from the far right side to expand the lead to 33-23. Franko Rome responded with a 3-pointer of his own to bring the Warriors back to within seven at 33-26 before Malvern put three more points on the board from beyond the 3-point arc to squelch the rally just before halftime.
"Michael Minor had an outstanding night, making 12 of his 18 field goals," noted Coach Dennis Tucci. "Everyone else played solid basketball and made sure that Michael was getting the ball. Mitchell hit three big 3-pointers for us in the second quarter."
Along with the Minor brothers, other Hornets who put points on the board included Connor Lefevre, eight; Dylan Phillips, seven; KJ Thomas, five, Ja'son Barrino and Noah Ball, four; J'Allen Barrino, three; and Drake Delong, Bryson White, Ibai Aguirre, two apiece.
Two Warriors reached double figures: Charlie Parry with 14 and Garrett Burga with 13.
Both teams shot well from the floor, Malvern 51 percent (31-61) and Buckeye Trail 49 percent (25-51). Malvern attempted 12 charity tosses, sinking five for 31 percent while Buckeye Trail went three-for-10 at the foul line.
Junior varsity: Buckeye Trail 42-41.
Holiday Classic
Malvern topped Caldwell 62-41 in a holiday classic contest played at Toronto to close out 2021.
Three players scored in double figures led by Phillips with 14 and T'Allen Barrino and Ball each with 10. Ball sank two 3-point shots, Mitchell Minor added two and Phillips one for the winners in the non-league matchup.
"J'Allen was special on both ends of the floor for us," Tucci commented. "Our defense kept us in the game as we missed our first eight 3-point field goal attempts. Our pressure defense really disrupted their offense, and we scored the last 10 points of the second quarter to give us a 14 point lead at the half. Noah, KJ, and Dylan also had big nights offensively. Bryson, Connor, and Ja'son led us on the defensive end."
Malvern held a 33-24 edge in rebounds with Levefre grabbing seven. The winners shot 43 percent from the field (1-49) and 67 percent from the charity stripe (14-21).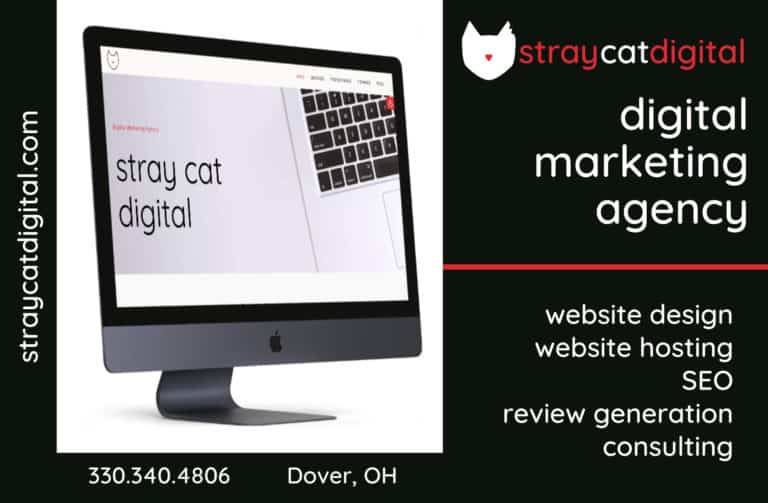 Sign up for our Newsletter
Interested in a monthl roundup of stories? Enter your email to be added to our mailing list.