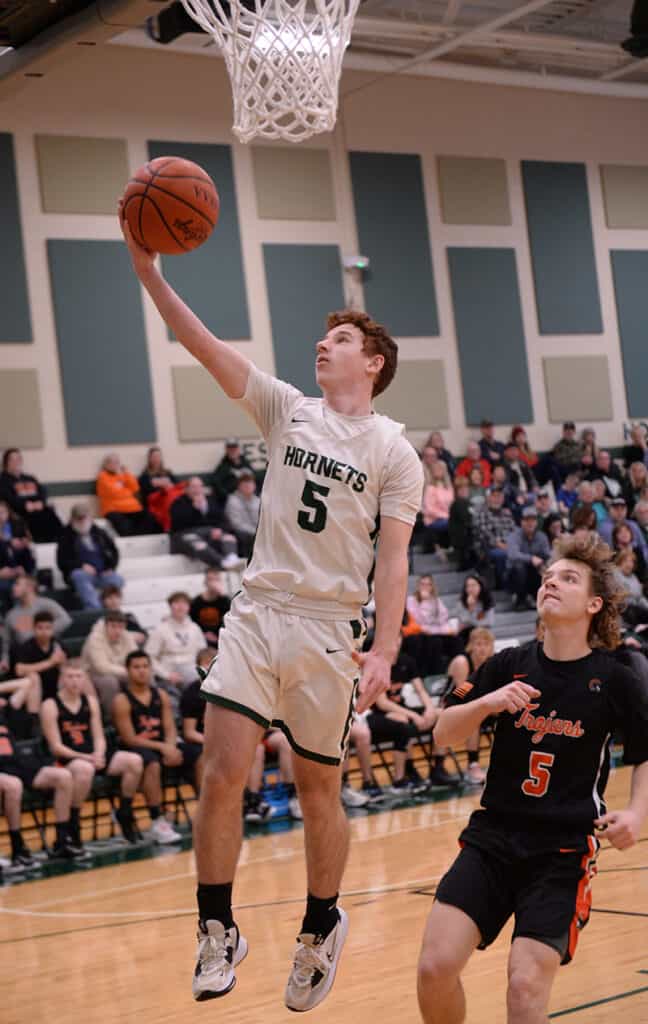 By Carol McIntire
Editor
Malvern's 72-47 win over East Canton Jan. 31 earned Coach Dennis Tucci's team the Inter-Valley Conference North Division boys basketball title for the fourth consecutive year.
It was the 17th win this season for the once-beaten young Hornet team, which improved to 11-0 in league play.
If that statistic is not impressive enough, the Hornets have amassed a 45-2 record over those four years and won 32 straight IVC North games.
The Hornets had a game scheduled at IVC South title contender Garaway Feb. 7 and will participate in the IVC Showcase at Claymont Feb. 11 where they will face the IVC South winner. The team closes out the regular season with a non-league contest against David Anderson at Lisbon Feb. 14 before beginning post season play the following week.
The only team to beat the champions is Maysville, which is ranked eighth in Division II in the state poll. Since that Jan. 3 defeat, Malvern posted eight consecutive wins through the end of January. The Hornets are ranked 10th in Division III.
Malvern traditionally starts a lineup of sophomores and juniors. The roster includes four seniors, three juniors and five sophomores.
"I thought we could have a pretty good squad, but I knew it would be a process, Tucci explained. "The seniors did a good job of holding down the fort until our talented sophomores could get their footing. We knew our juniors could score, but we had no idea that our team unity and our defense were going to be this good. Our defensive pressure has been so good that it carries us when we go through stages of bad offensive basketball."
Malvern controlled the game against the East Canton Hornets from the outset, opening up a 21-7 lead in the first quarter. The visitors led 37—22 at intermission and outscored the hosts 21-6 to take a commanding 56-28 lead into the fourth quarter.
Malvern junior J'Allen Barrino led a contingent of players in double figures with a game high 24 points. Sophomore Rodney Smith added 11 and sophomore Jared Witherow chipped in 10 points and pulled down seven rebounds. Junior Mitch Minor sank two 3-points shots, Smith and Dylan Phillips one each.
Caled Shilling scored 23 points and grabbed seven rebounds for East Canton, which fell to 5-13 overall and 3-8 in league play.
Malvern won the battle of turnovers, committing only eight, while the hosts recorded 24. Each team grabbed 24 rebounds.
The winners shot 62 percent from the field (32-52) and sank four of seven free throw attempts. East Canton hit 16 of 34 shots for 47 percent and went 13-for-19 at the charity stripe.
Newcomerstown
Malvern celebrated its fourth consecutive Inter-Valley Conference boys basketball championship by cutting down the nets in the high school gym following an impressive 72-28 win over Newcomerstown Feb. 3.
The champs were never challenged in the contest, leading 23-2 after the first period, 42-14 at halftime and 60-21 after three periods. .
J'Allen Barrino led a group of 11 Malvern players who scored with 16 points. Rodney Smith added 12. Greg Lake (2) Smith (2), Phillips, Seth Kandel and Mitch Minor (1 each) scored from beyond the 3-point arc. The winners shot 46 percent from the field (30-65) and connected on four of seven free throw attempts and six of 10 charity tosses.
Jared Witherow pulled down 12 of his teams' 30 rebounds. Newcomerstown grabbed 14 boards.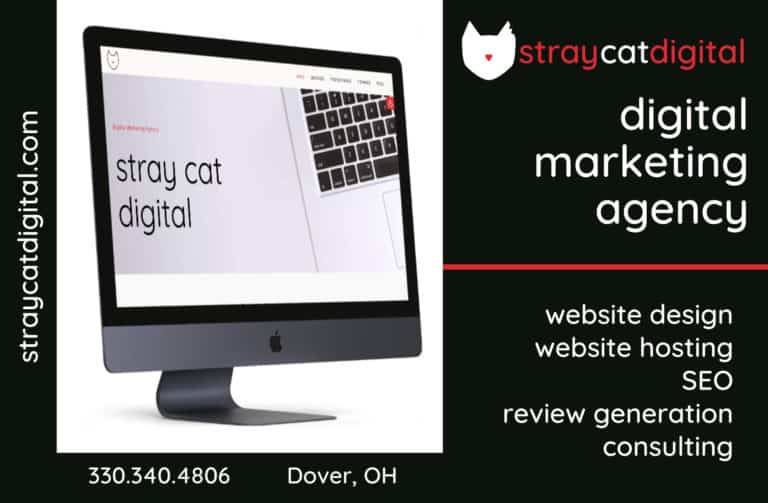 Sign up for our Newsletter
Interested in a monthl roundup of stories? Enter your email to be added to our mailing list.