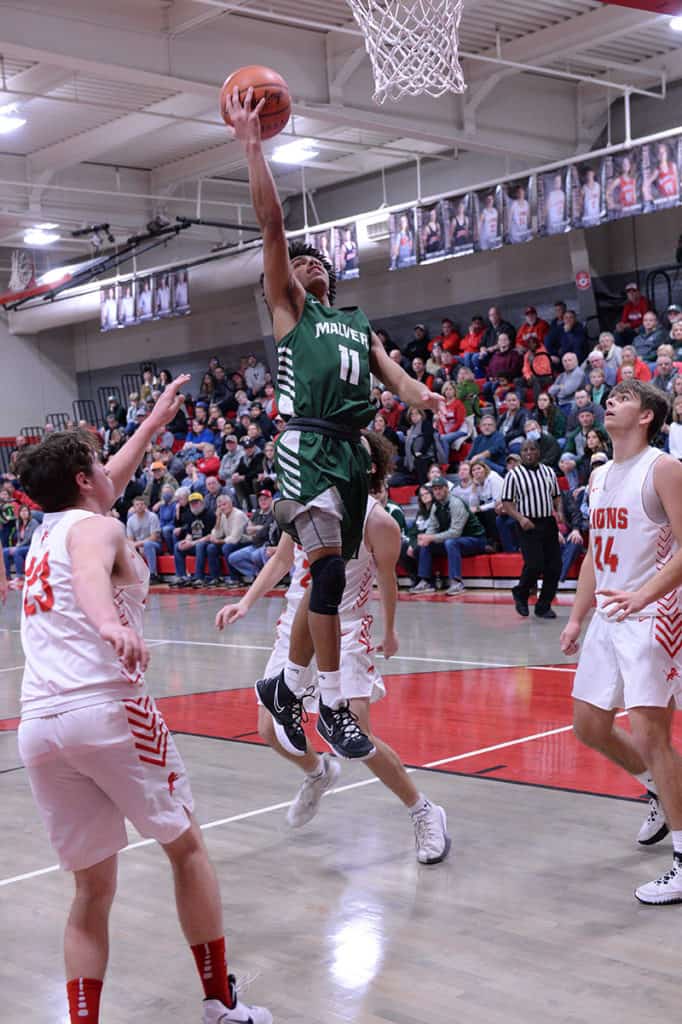 Malvern pulls away in second half for 63-43 cross-county victory
By Carol McIntire
Editor
Minerva kept pace with Malvern over the first two quarters of a fast-paced boys basketball contest Jan. 11 in the Minerva gym.
The second half was a different story and led to a 63-43 win for the visitors.
Pressure defense and a trapping full court press by both teams led to a low scoring first quarter with the Hornets leading 11-9. The Lions jumped ahead 15-11 early in the second quarter on two quick 3-point shots by Minerva junior guard Brandon Davis before sophomore Mitchell Minor brought the Hornets back to within one with a 3-point shot of his own. KJ Thomas swung the momentum back to the visitors as he sank two foul shots and then took a pass from Connor Lefevre and lifted it over the rim and into the net for a 19-15 advantage.
The Lions refused to give-in and fought their way back to tie the game at 25-25 on a 3-point buzzer beater off the hands of Dylan Phillips.
The Hornets took charge early in the third period when Noah Ball fed the ball inside to Thomas for the first points of the quarter and J'Allen Barrino was fouled as he sank a shot and then completed the three-point play at the foul line.
Brayden Costea pulled the hosts back to within four points (33-29), which was as close as they would get the remainder of the game, when he turned a steal into an easy layup midway through the period. Costea finished the night with 15 points and grabbed seven of his team's 27 rebounds.
Malvern's big man, 6 foot-6 inch senior Michael Minor, was nearly unstoppable in the fourth period, scoring eight of his team's 21 points to secure the win. Minor led all scorers with 21 points and completed a double-double by grabbing 11 rebounds of his team's 31 rebounds.
Two other Hornets reached double figures, Thomas with 11 and J'Allen Barrino with 10. Mitchell Minor, Ball and Lefevre all connected on 3-point shots for Malvern. Davis sank two 3-pointers for the Lions with Dylan Phillips, Jayden Yerger and Costea adding one apiece.
Minerva committed 26 turnovers compared to 14 for Malvern. A total of 33 fouls were called, almost evenly split between the teams (Malvern 16, Minerva 17).
Junior varsity: Malvern 10-28.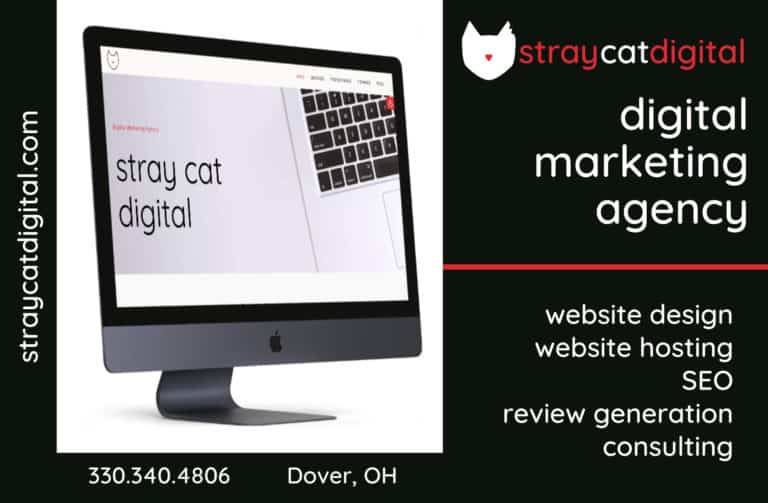 Sign up for our Newsletter
Interested in a monthl roundup of stories? Enter your email to be added to our mailing list.